For Claire's 7th birthday I wanted to do something fun and different.  She is really into American Girl Dolls, so I thought that would be a fun party.  I decided to take her and two friends (one was her sister) to the American Girl Doll store in St. Louis for a lunch and a day of shopping.  You will need to make reservations because they are usually very busy.  When I called they told me we could only have a total four people.  I found that odd and very inconvenient because I needed to take another adult with me to help.  However, when we checked in they said it was fine to have others with us.  So it all worked out. 🙂
After searching through Pinterest I came across so many great ideas from Dukes and Duchesses.  It really helped me plan this party.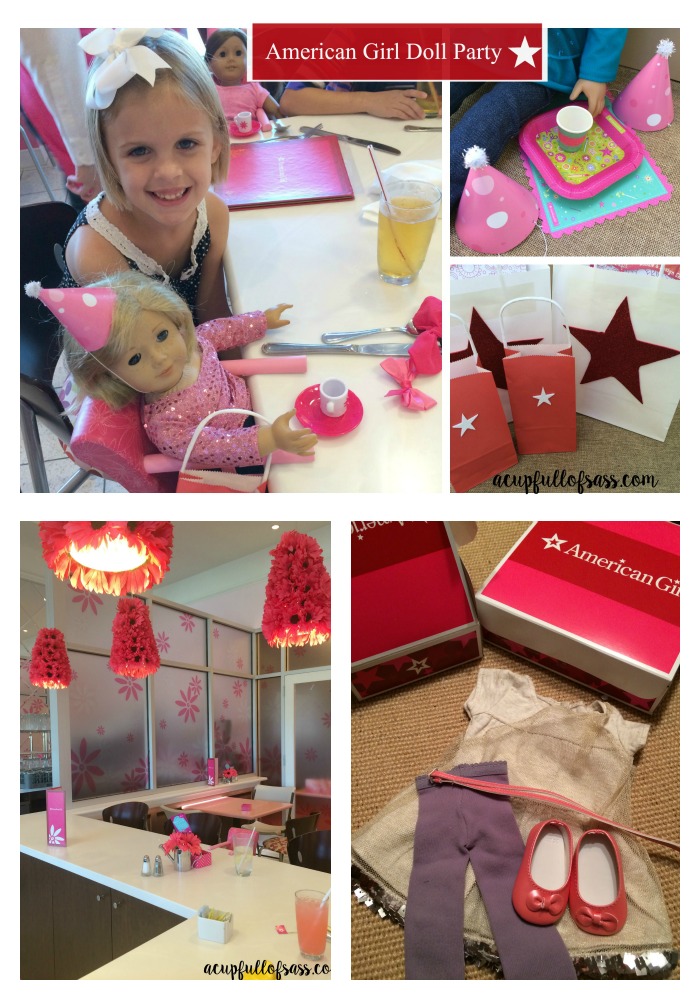 First I thought it would be cute to make birthday hats for the dolls to wear.  I found a birthday hat template you can download  here.  I used a sheet of cardstock polka dot paper and followed the template.  I then attached a piece of elastic from another party hat and added a pom pom to the top. And voila, mini party hats.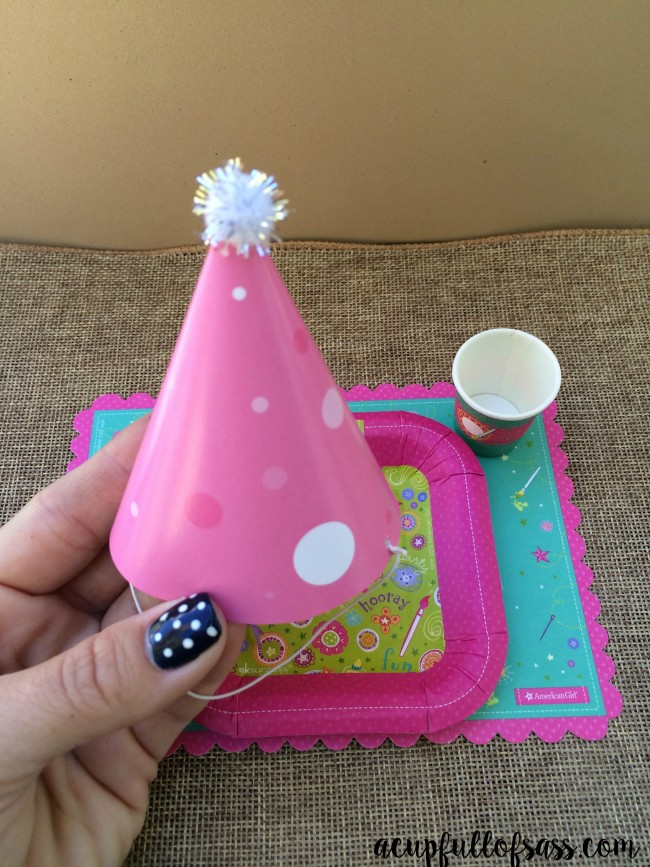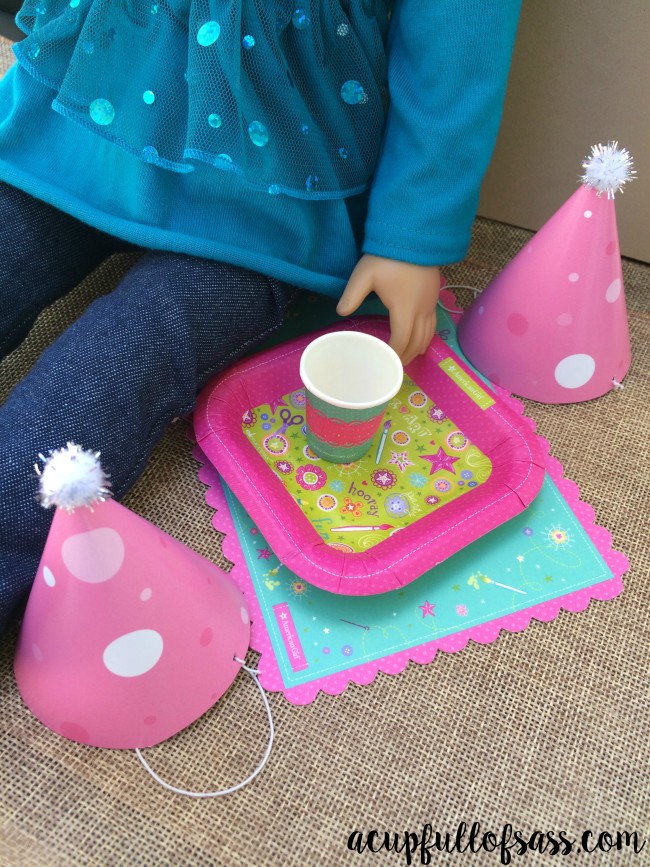 Next I made treat bags for the girls and their dolls.  For the treat bag I bought a package of red paper bags size 3.5″ x 2″ x 6.75.  I hot glued a handle on them and used Star Foam stickers and placed in the center.  All items I found at Michaels.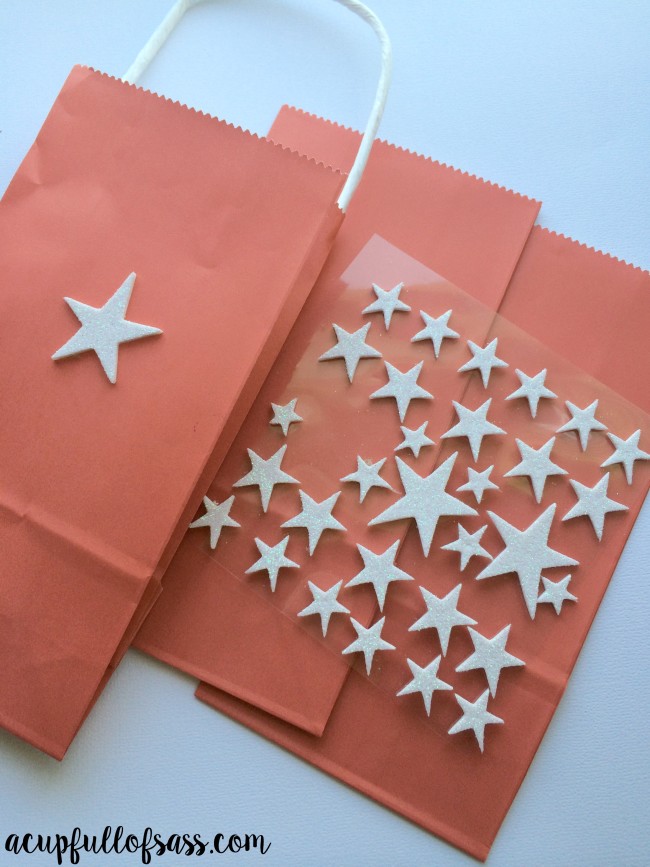 Inside the American Girls Dolls treat bags I added a pair of doll sunglasses.  I found these at Michaels.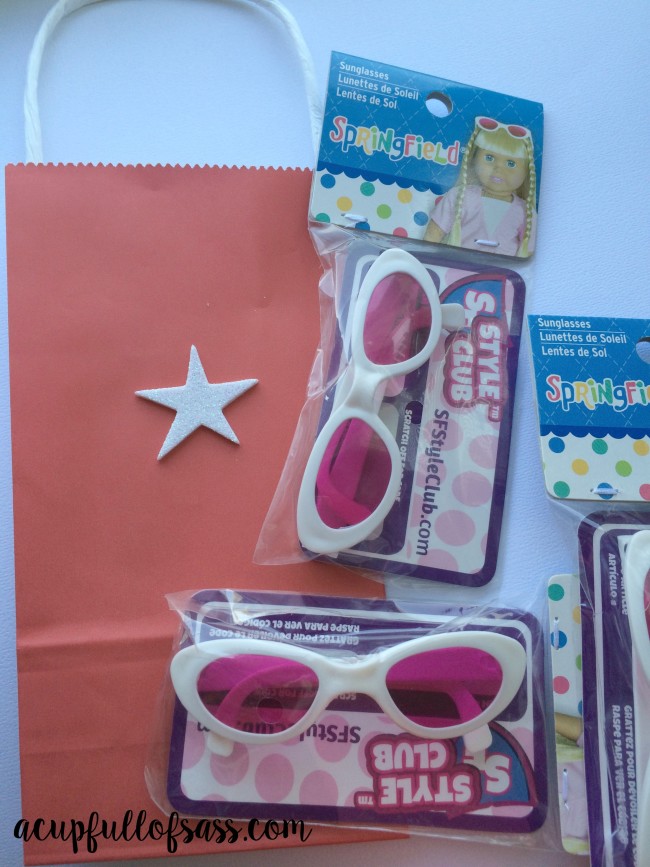 For the girls treat bags I cut a star out of foam scrapbook paper and glued in the center of white paper bags.  Inside I added an American Girl Sketchbook and colored pencils I found at Michaels.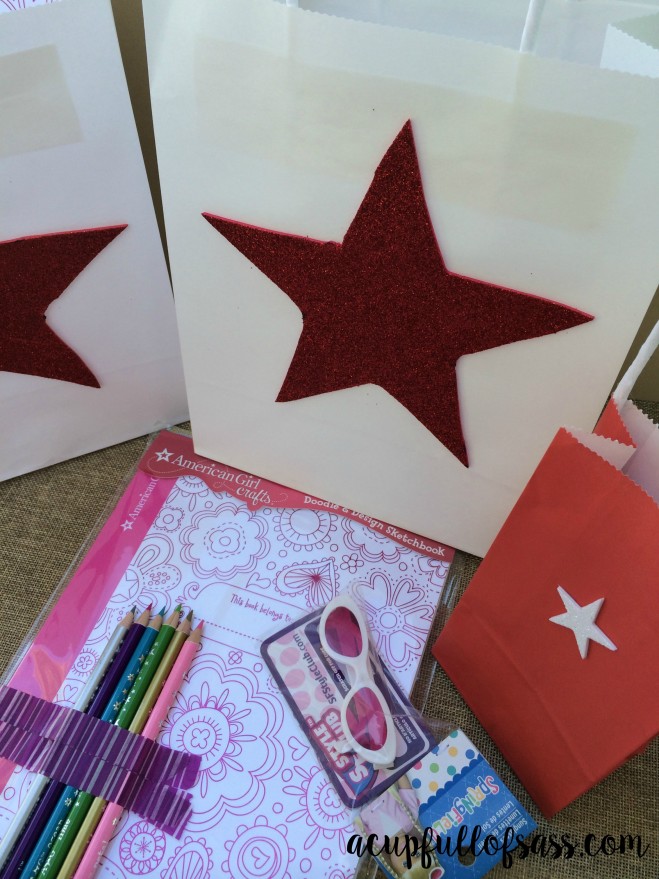 I simply Love how they turned out.  Luckily, I only had to make a total of six bags total.  Otherwise, this could be a little time consuming.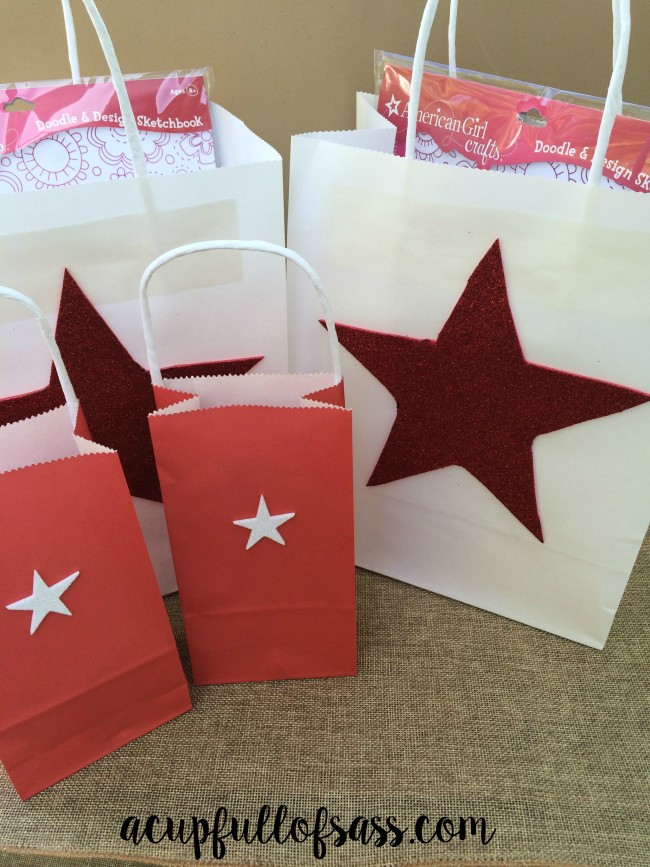 While I was at Michaels I found this cute American Girl Doll party setting kit.  So cute!  I thought this would be fun to use at the Bistro.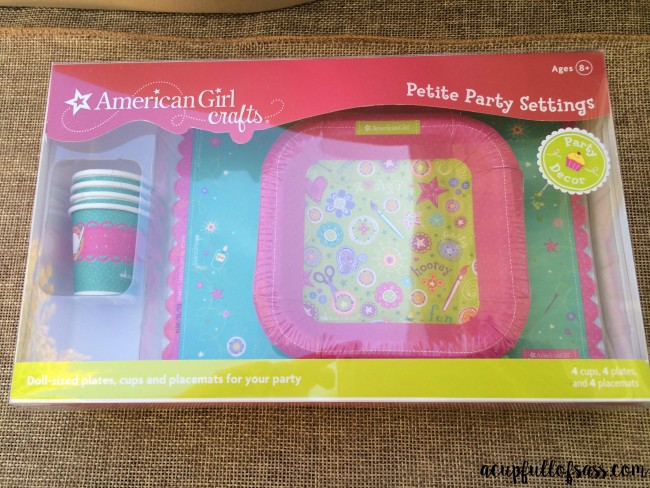 Now we are ready for lunch at the American Girls Doll Bistro and shopping at their store.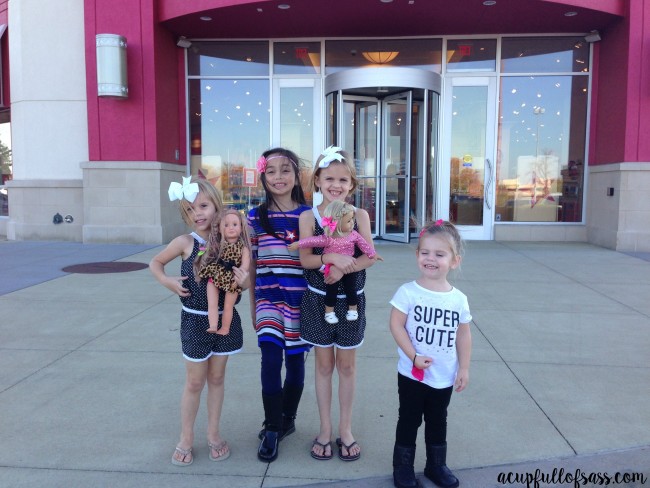 The Bistro was so adorable!  So girly!  We loved it!  We actually got to sit at the bar area and the girls thought this was super cool!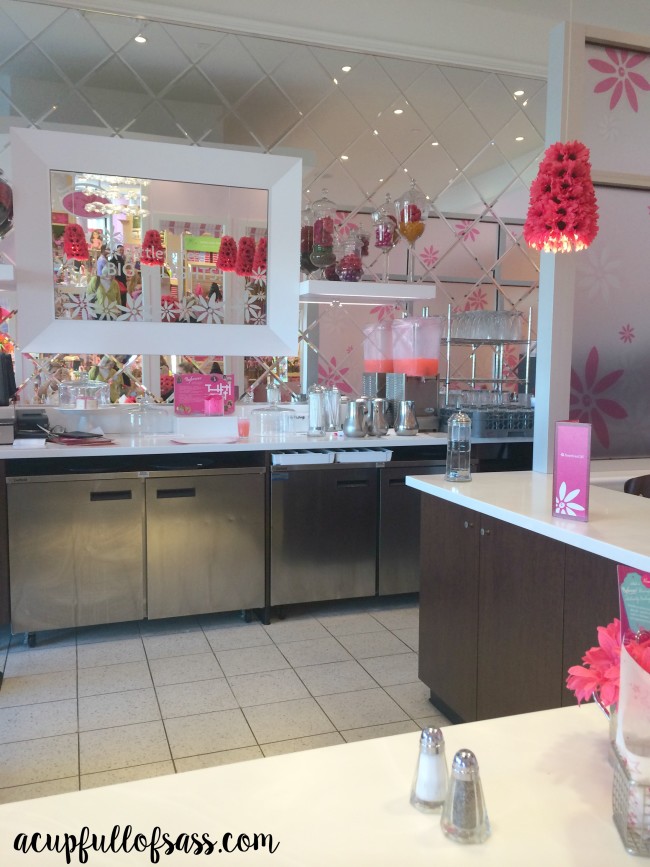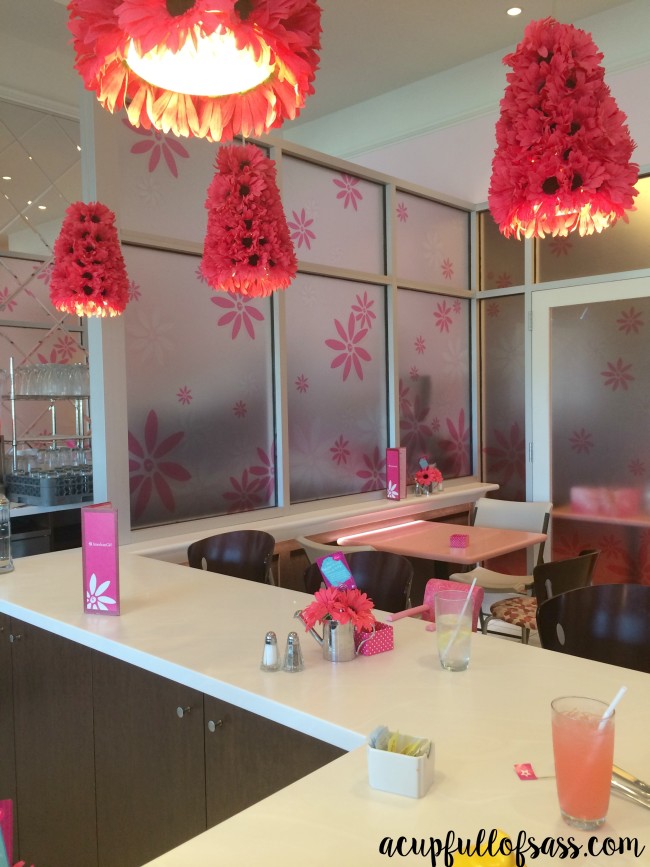 So many yummy food choices to choose from.  Decisions decisions.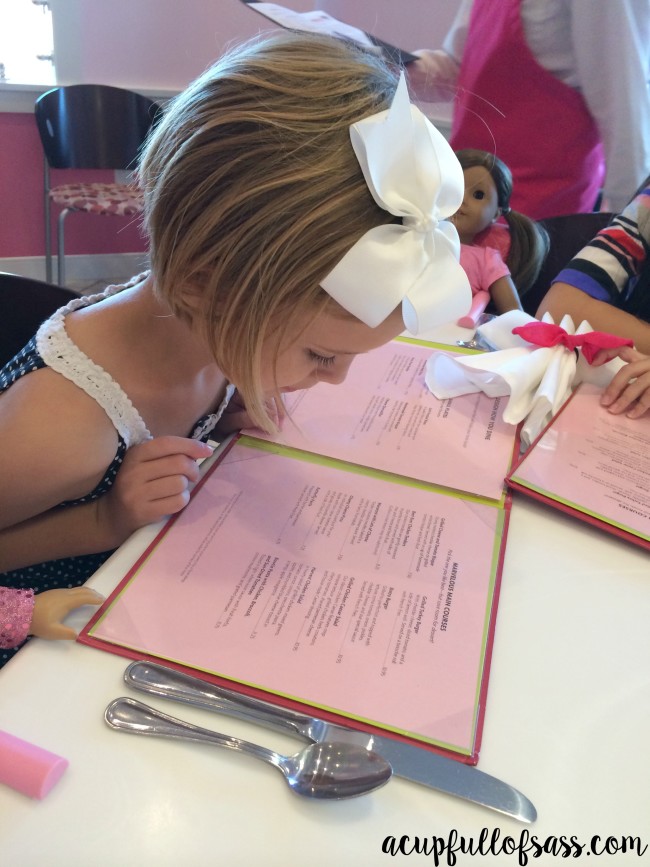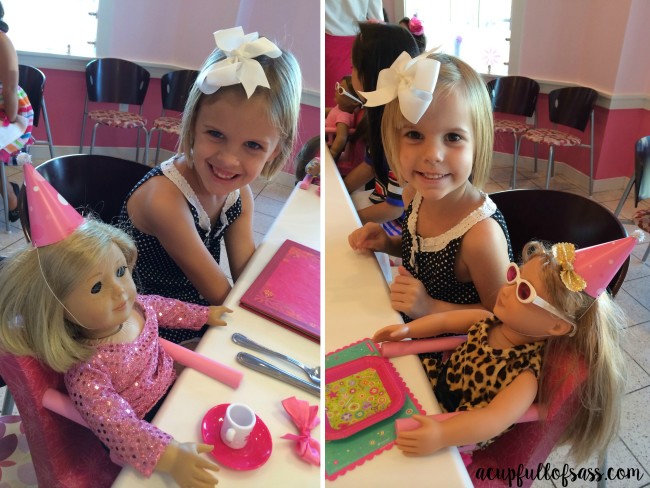 After we ordered our food, I gave the girls and their dolls the treat bags.  They were tickled to find what was inside.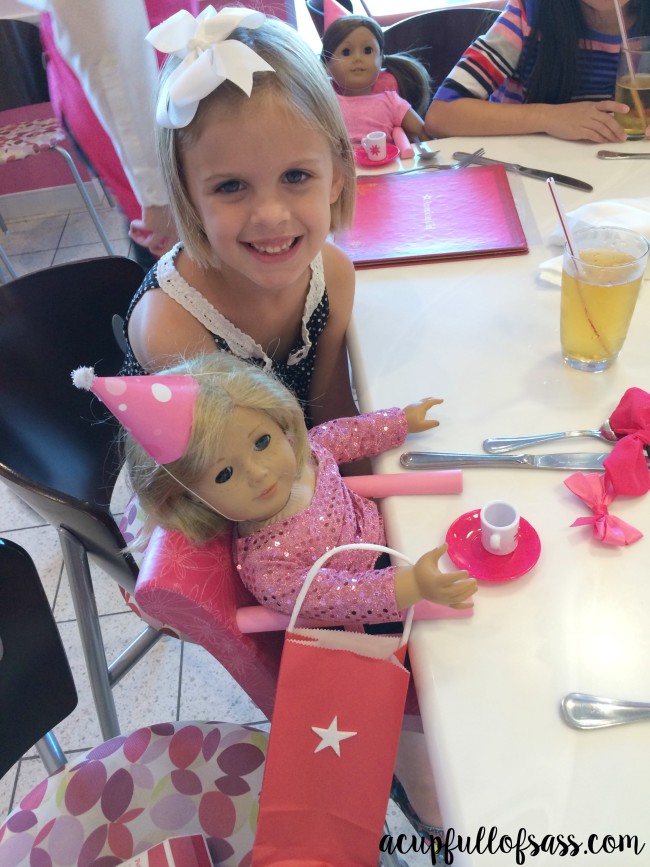 After lunch we all order a dessert.  Look at the ginourmas milkshake!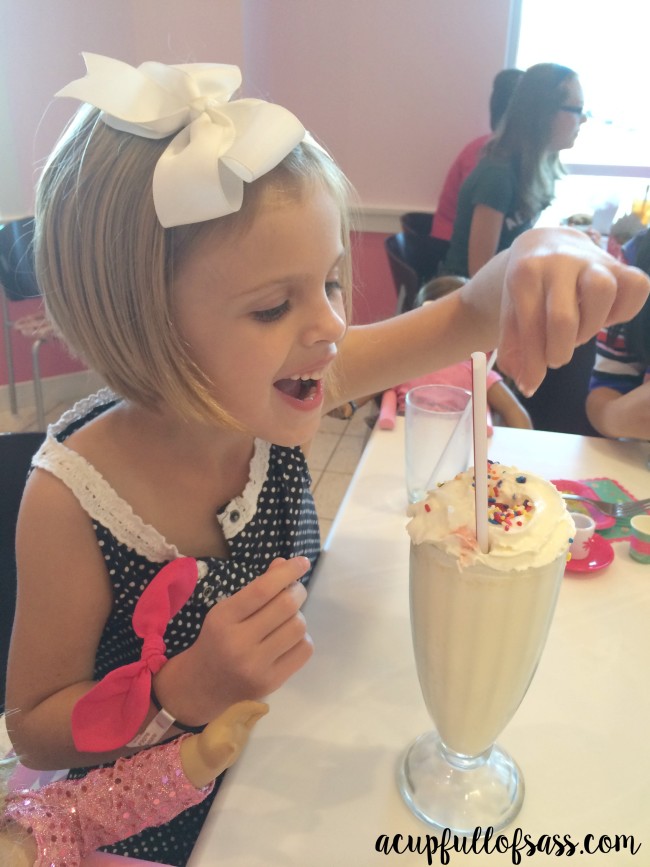 After lunch we did a fun American Girl Place Scavenger Hunt Game I found on Dukes and Dutchesses.  You can get the free printable  here.  The girls loved it!  So much fun!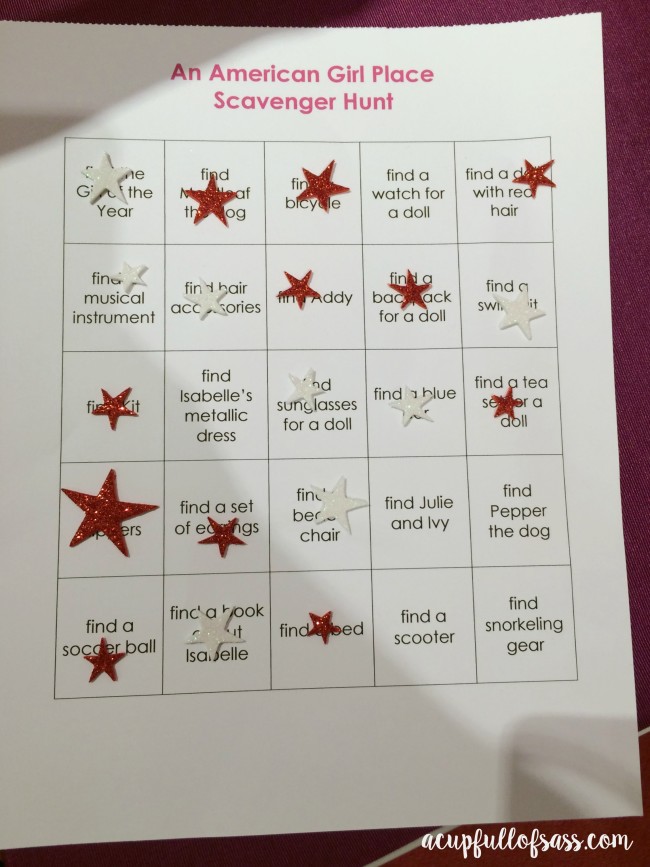 They were running around the store trying to find all the items listed on their card.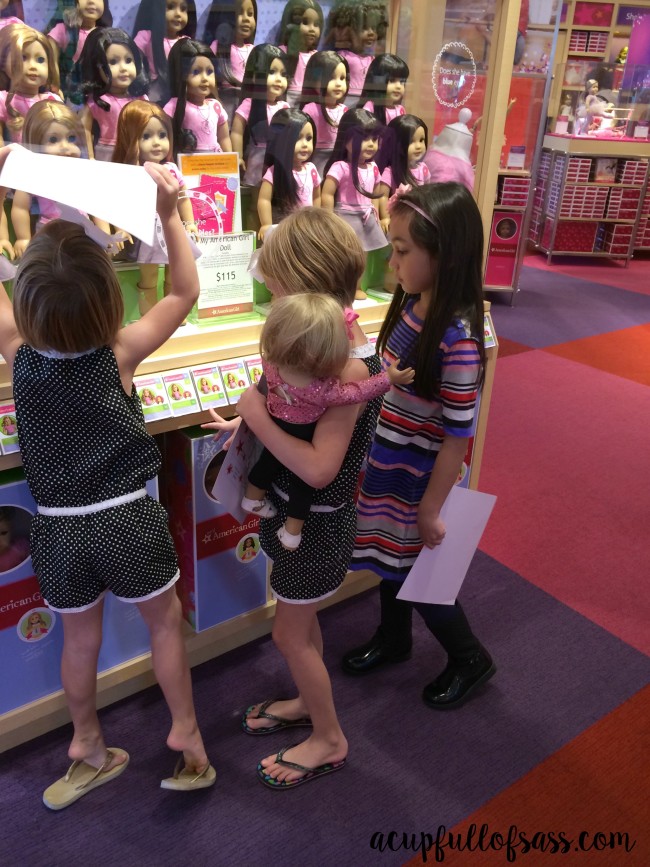 After the game we did some shopping and took the dolls to the hair salon to get a new hairstyle and their ears pierced.  This was so much fun for the girls.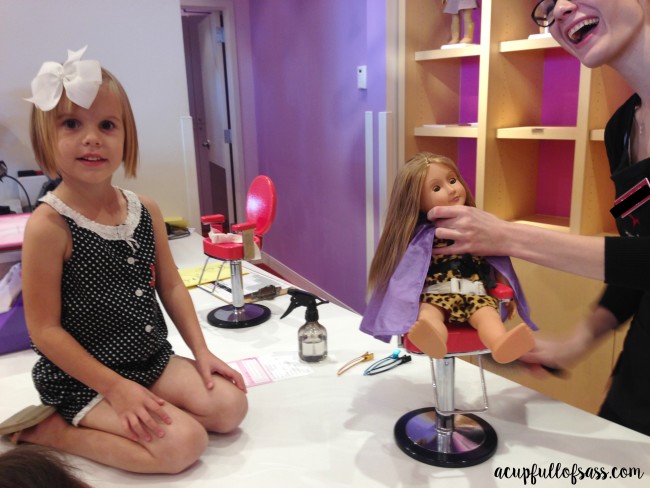 This party was so much fun to do and it was certainly something the girls will remember!  I am sure I will be doing another party just like this for my other daughter.