It is probably no surprise to you by now, that ice cream is a popular thing in our house. We love ice cream! And my Cotton Candy Ice Cream has now become our new favorite flavor. Who doesn't love cotton candy?! Every time I eat cotton candy, it brings back memories of when I was little going to the local carnival, circus and or Six Flags. It always brings a smile to my face.
It's summertime and my sister was over with her kids for a fun day on our inflatable waterslide. I decided to surprise the kids with my homemade cotton candy ice cream. Every kid and adult devoured it!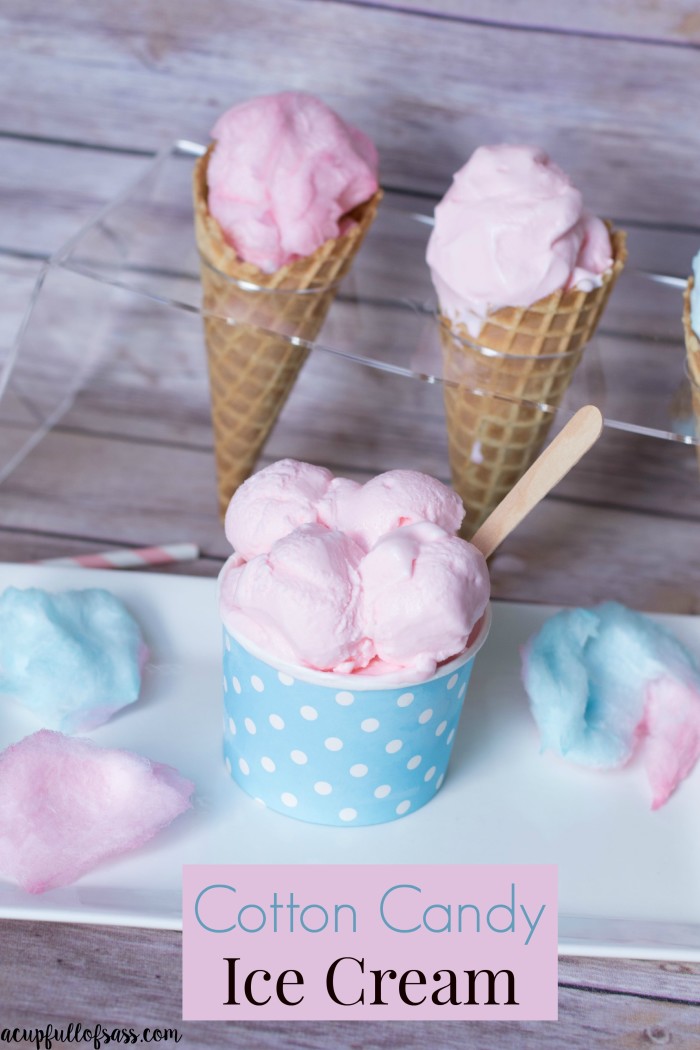 If you don't own an ice cream maker I highly invest in getting one. We love making out own ice cream. It's also a great way to create family memories.
Check out my other Ice Cream recipes. My Cake Batter Ice Cream , Peanut Butter Cup Ice Cream, and Pumpkin Ice Cream are just as amazing! You are going to love them.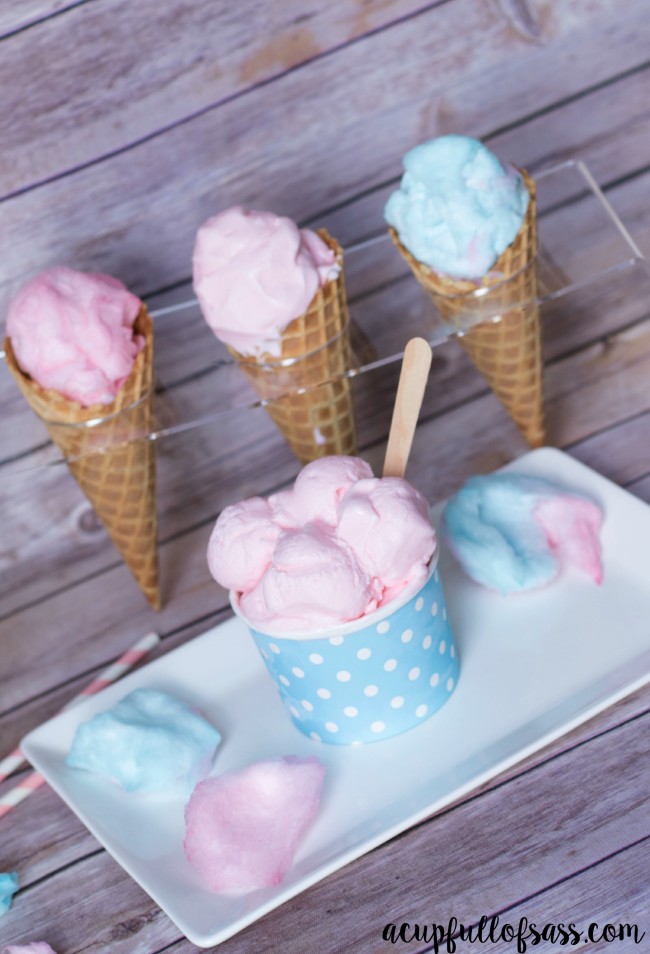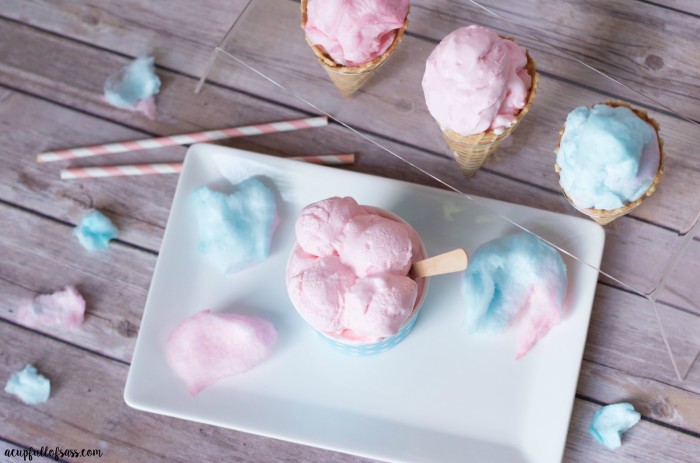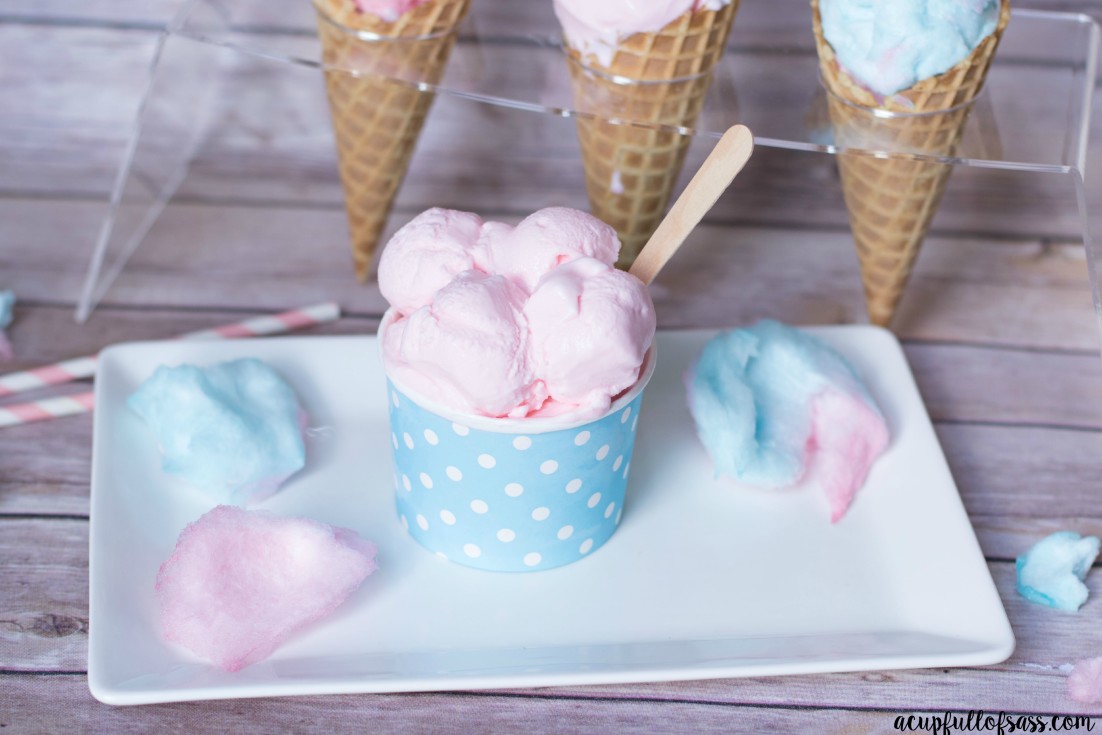 Here is the Cotton Candy Syrup I use.
Here's a fun tip: Add cotton candy to the inside of the ice cream cones and top with ice cream. Pure bliss!
Cotton Candy Ice Cream
Ingredients
3/4

White Sugar

1

Cup

Whole Milk

2

Cups

of Heavy whipping Cream

1/2

Cup

Cotton Candy Syrup

1

tsp.

Vanilla Extract

Wilton's Pink Food Coloring Gel

Use a toothpick to add gel. Add until you reach your desired color
Instructions
Mix milk and sugar in bowl until sugar is dissolved.

Next add vanilla and heavy cream.

Add cotton candy syrup (I used Motla from Amazon)

Add pink food coloring gel (until you reach your desired color)

Mix well

Once mixed well, pour into ice cream maker. I use a Cuisinart Ice cream maker. (Make sure the bowl is frozen)

The ice cream should be ready in 20 minutes

After it's finished you can put the freezer bowl back into the freezer to give it more time to harden up.

If you like softer ice cream, then serve immediately.

Add to a cone or bowl.

TIP - Fill the inside of the ice cream cone with cotton candy and top with ice cream. Kids love this!!

Enjoy!