Making Hard Boiled Eggs in the Air-Fryer is my favorite way to make eggs.
I eat an egg just about every day and I always add an egg to my salad. I found an easy way to make hard-boiled eggs in my air fryer. No more having to wait for the water to boil. Just place the eggs in your air-fryer and in only 17 minutes you'll have hard-boiled eggs.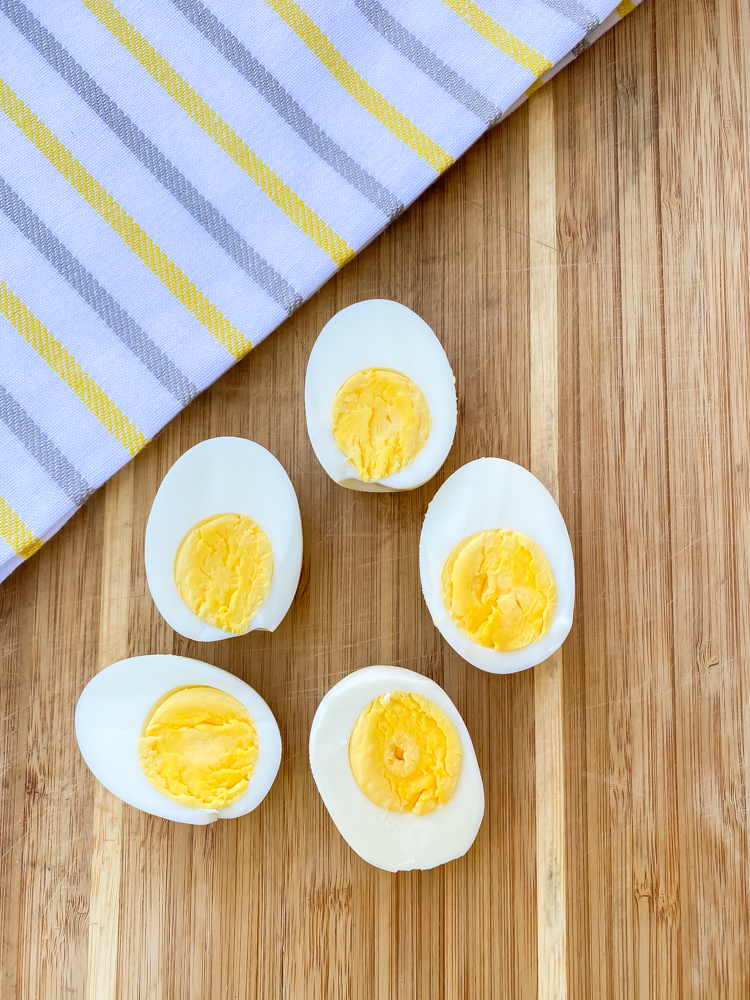 I make 6 at a time and store them in the refrigerator to use throughout the week.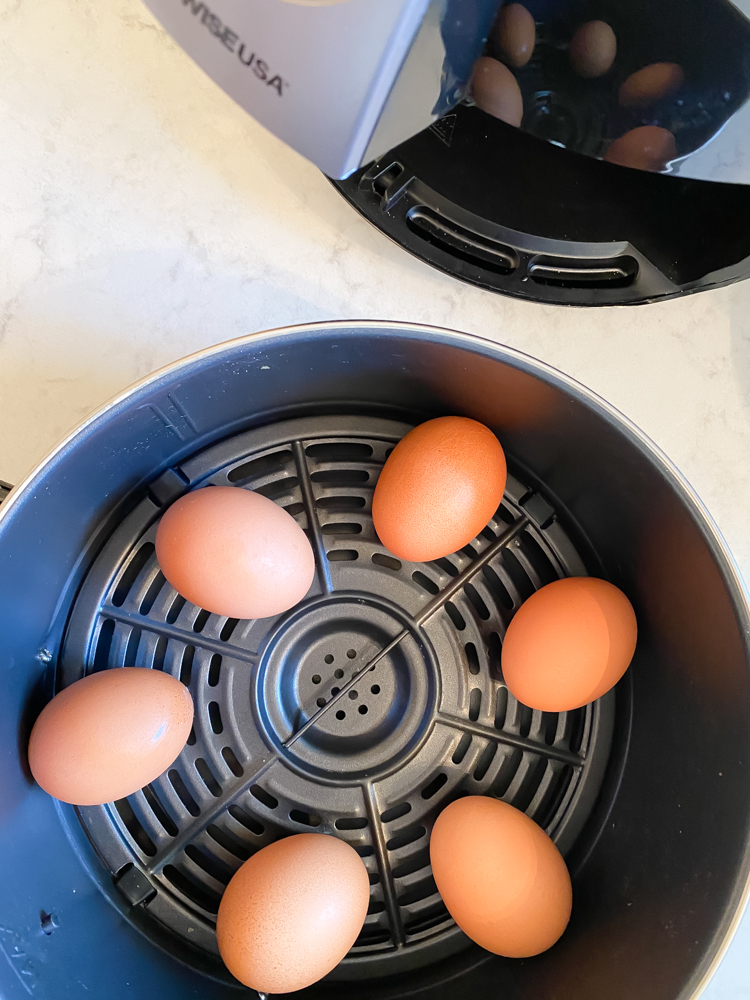 Air-Fryer
Depending on your air-fryer and how you prefer your yolk, you may need to adjust your cook time. I cook mine for 17 minutes. If you would prefer your yolk to be softer you may try cooking one to two minutes less. Next place eggs in an ice bath to cool. Now peel them and eat. Or keep them in the shell and store in the refrigerator for up to 5 days.
Ice Bath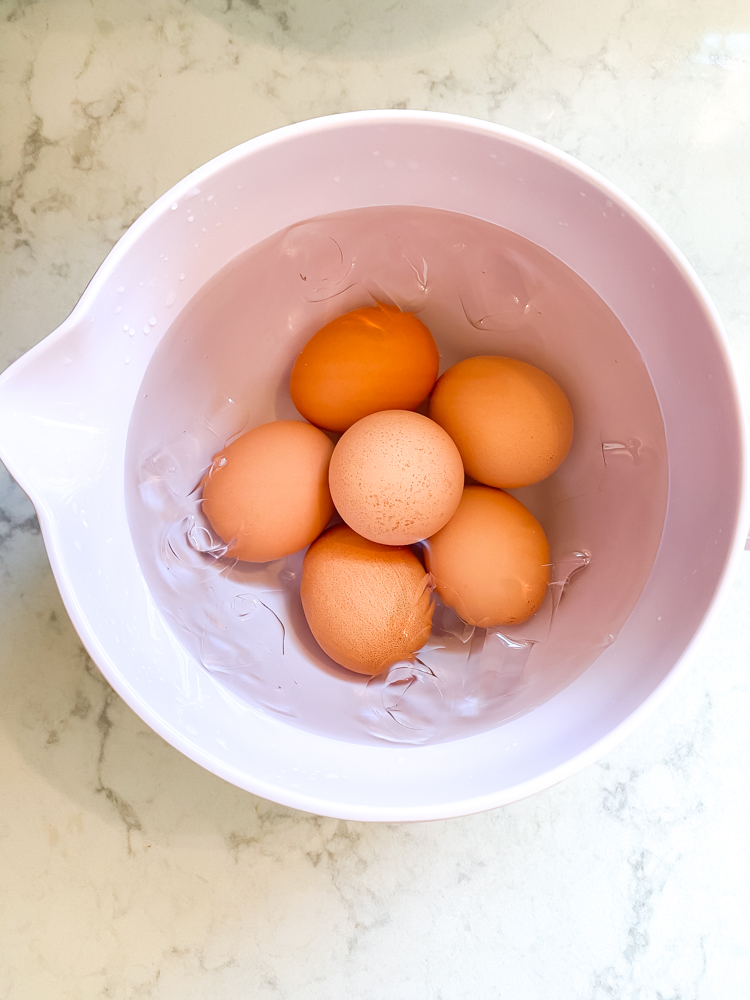 I'm continuing to try new things in my air-fryer. From Turkey burgers to biscuit doughnuts, I am a fan of this amazing small kitchen appliance.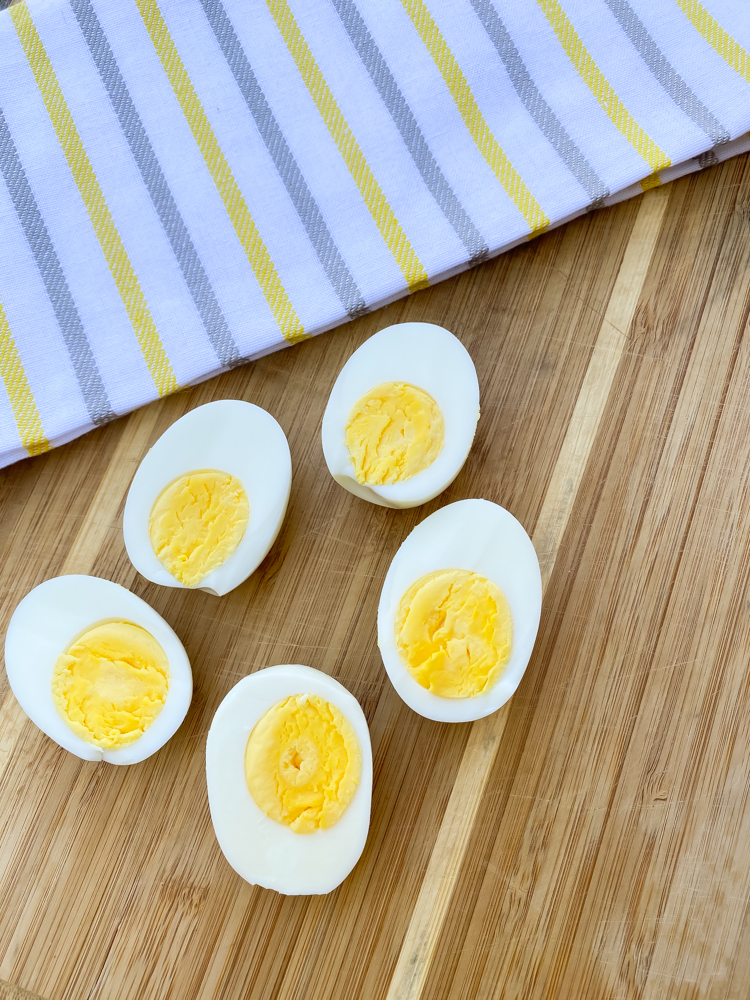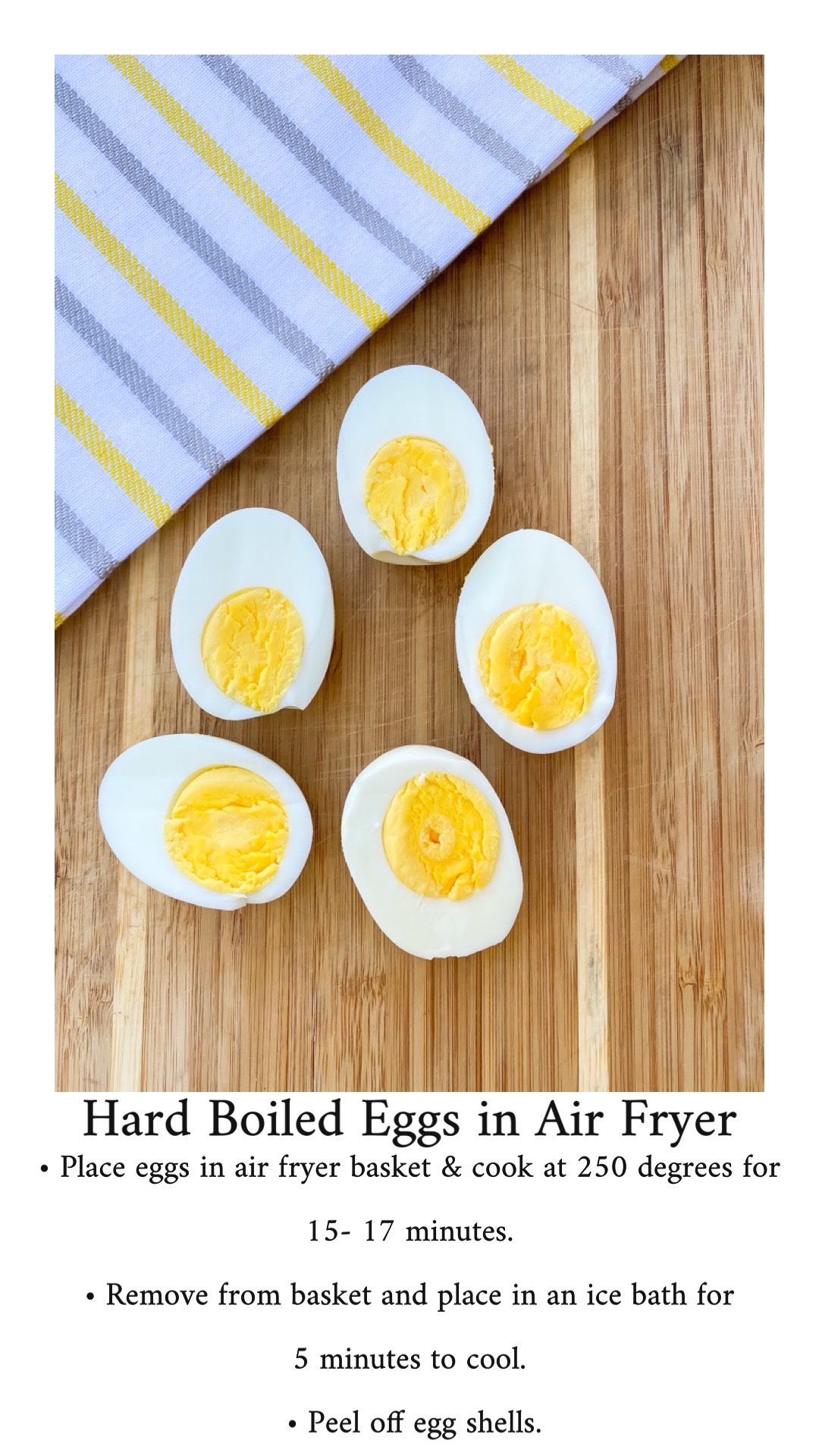 Sign up for my weekly emails and never miss a post. I also share special things with my email subscribers.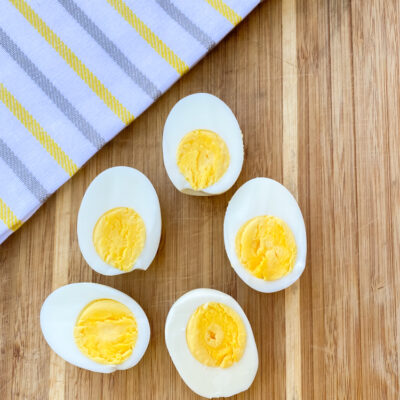 Hard Boiled Eggs in Air-Fryer
Instructions
Place eggs in the air fryer basket and cook 250F 17 minutes. Cook for less time if you prefer a softer yolk.

Remove from the air-fryer basket and place in an ice bath for 5 minutes. Peel eggs and enjoy. Or store eggs in shell in the refrigerator for up to five days.
Nutrition
Serving:
1
serving
Calories:
70
kcal
Protein:
6
g
Fat:
5
g
Saturated Fat:
1.5
g
Cholesterol:
185
mg