Is Borax really safe to use in Homemade Cleaning Products?
After searching around for answers this is what I learned.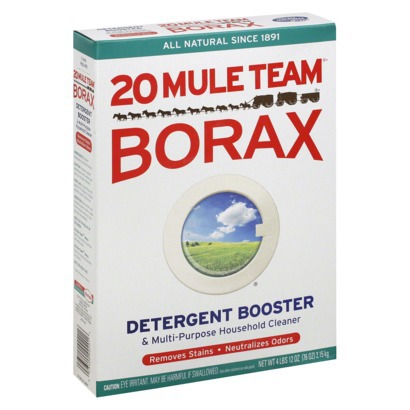 There are several things you should consider when making your own products. Homemade cleaners are often mixed with commercial cleaners like dish soap or borax which can contain unsafe ingredients.
Borax is used in many homemade cleaning products.  However, it actually isn't safe.  Borax is a naturally occurring mineral but it is not safe or eco-friendly. Borax is also known as sodium borate, sodium tetraborate, or disodium tetraborate. It is a boron compound and a salt of boric acid.
Borax is listed as a poison, pesticide, and an fungicide. It is poisonous, especially to young children.  Even as little as a teaspoon could prove fatal if swallowed by a young child.  For this reason it is not safe to use around children or on surfaces that come in contact with food.
I have to say I was Shocked to discover this!  And it actually scared me being I use to use Borax before switching to Queens & Kings of Green.
Switching stores for your Green Nontoxic products is so easy.  At Queens & Kings of Green we make Green Nontoxic products at affordable prices. So you don't have to spend a fortune to make your home safe.  Ask me how!