Have you ever heard a whisper from God? Did you recognize it was Him? Were you obedient to Him?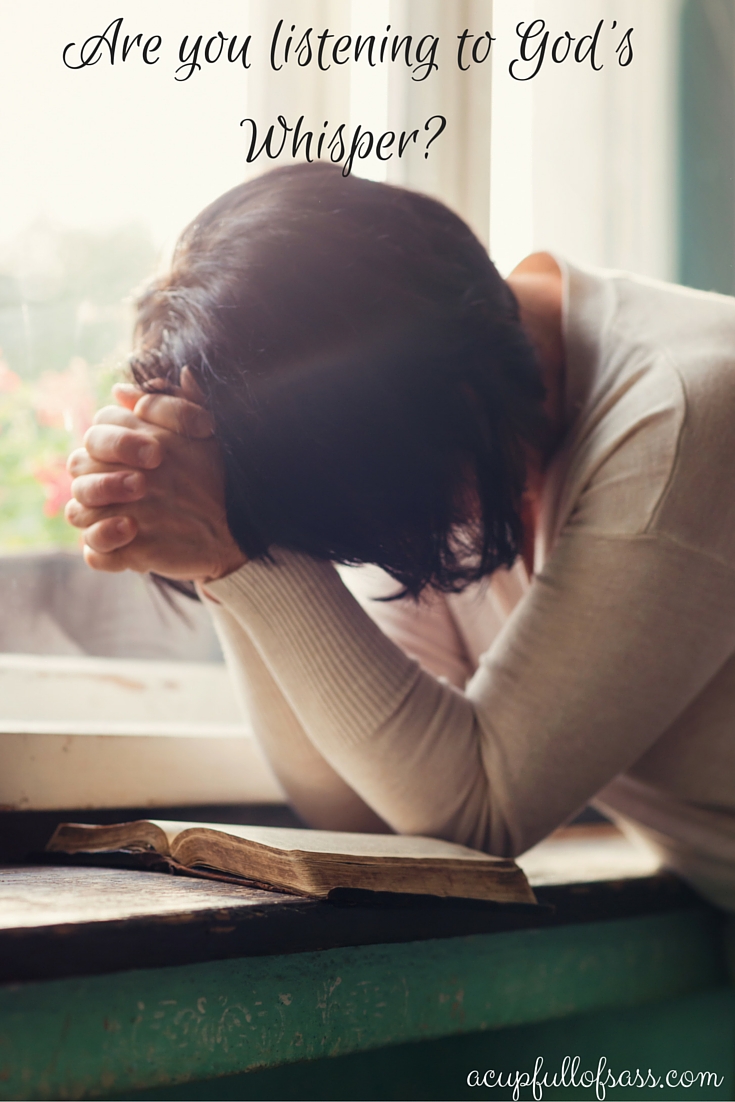 I wanted to share a story with you of a time when God was whispering to me. Some may call it a gut feeling, but I call it a God feeling.
For about six months some things took place that made me question myself. Things that caused me to think bad about myself. I knew deep down that I had no real reason to feel the way I did. Each time these incidents would take place, God was whispering His sweet tender words telling me to remove myself from this type of setting. He was telling me to walk the other way and do not look back. Meaning Stop inflicting this pain on yourself.
I did not listen. You see, as much as I know what He was telling me was correct, I did not want it to be true. I wanted to do things my way. I wanted the circumstances to change and I tried really hard to change them on my own. But you see, God had another plan.
After many attempts of trying to ignore what He was telling me, his whisper turned into what I would call a loud voice, that I could no longer ignore. He made it so crystal clear to me and I knew I had to accept it. Seriously, it was like He stood in front of me holding up a sign. I knew He was right and I had to stop doing it my way, and do it His.
The bible tells is this: God's way is perfect. All the LORD's promises prove true. He is a shield for all who look to him for protection. Psalm 18:30 NLT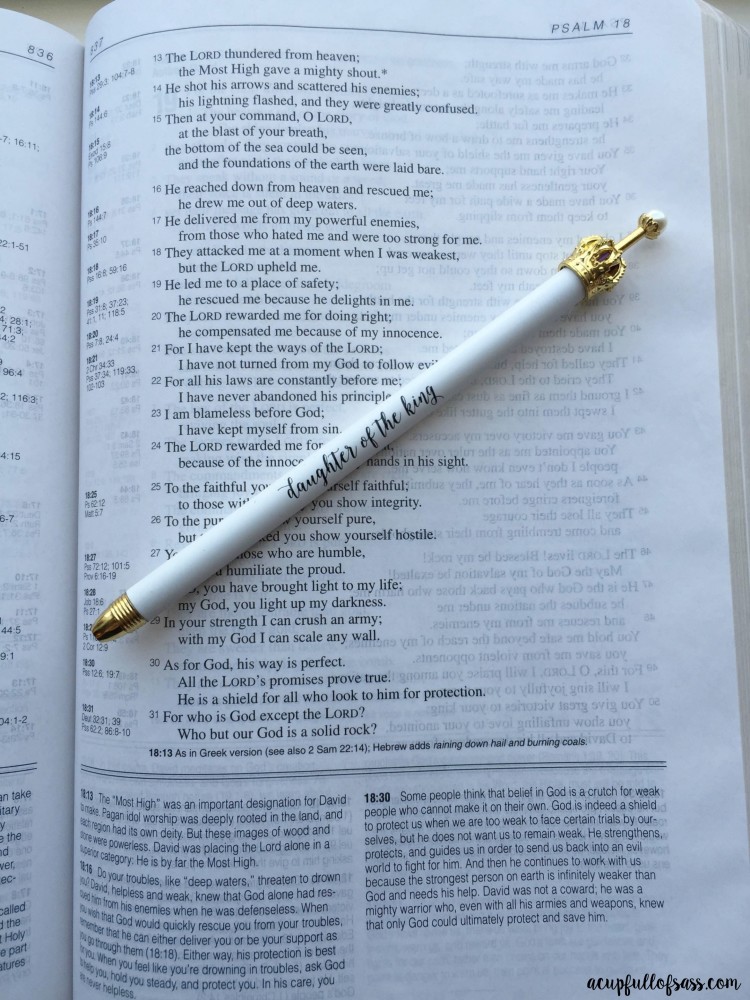 So even when something doesn't make sense to us, it makes sense to God. His plan is always the right plan for us. But we have to put our faith in Him and trust in His plan for it to work.
Once I surrendered myself to Him I finally felt at peace. If I would have listened the first, second or third time, maybe I would have shed a few less tears. But I know God uses all circumstances for our good. To help us grow, learn and strengthen our faith in Him.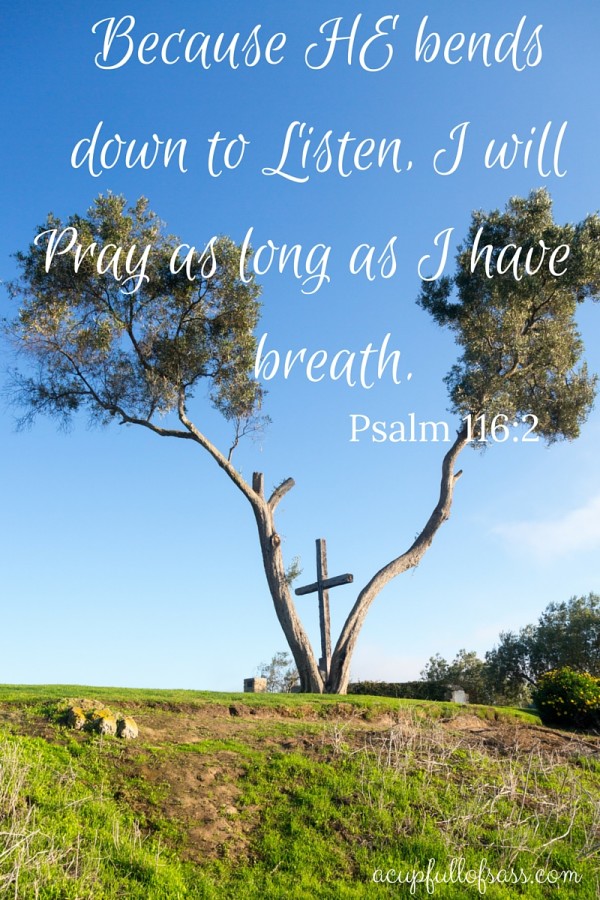 So when you hear the whisper from Him, listen and listen well. He knows what's best for you. He will guide you to where you need to be. It may not be easy, but it will always be worth it.
                                                                                               xoxo,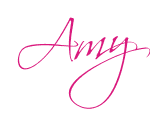 Facebook | Pinterest | Twitter| Instagram| Periscope
<s