Last year I decided I wanted to redo our master bedroom.  I searched and searched for pictures of my room before and still have not found them. I wasn't blogging yet, so I didn't really have great ones to show.  I really wanted to show them to you because the before and after is such a Huge difference.
So after our youngest child moved from our room into her sisters room, I told my husband I wanted redo our master bedroom.  I wanted to create a room that produced tranquility and would be a representation of us.  He gladly agreed and off to shopping I went.
I love browns, tans and blacks.  The first thing I did was pick out a new bedroom furniture.  Next I picked out the wall color.  I fell in Love with this taupe color by Sherwin Williams called Tiki Hut.
Then I found the bedding from Overstock.
My curtains I had to search for awhile to find them.  Would you believe they don't technically go with the bedding?  I mean they did not come together.  I actually found them from JCP and they match identically!  Crazy right?!
And since this was going to be our sanctuary per say, I only wanted to do only pictures of us.  So I did that by using canvas photos.
Above the headboard I put up a wall vinyl that reads Every love story is beautiful but ours is my favorite.  It actually didn't turned out big enough in my opinion.  I found a monogram of our initials that I ordered and plan to replace it with.  I will post pictures as soon as I get it.
The lamps I found at Hobby Lobby and thought they went perfectly with the bedding.
The floating picture frame I made at a Pinterest party with my Silhouette machine.  Still trying to learn to use it but love the way this turned out.
The hanging light was the finishing touch in my opinion.  I found it at World Market.  I absolutely love this piece!! We installed a light dimmer which is perfect for late nights.
I added links below to where I purchased all the items.
This hangs above the tall dresser
Madison Park Bedding set purchased at Overstock.com
Top Curtain Panels purchased at JCP
Curtain Rod purchased at JCP
Capiz hanging light purchased at World Market
Wall paint color is Sherwin Williams Tiki Hut
Lamps purchased at Hobby Lobby
Canvas photos by Ashley Michele Photography
Picture frame found at Marshalls
Tinnin frame made by me using the Silhouette Cameo
Wall vinyl Etsy
                                                                                               xoxo,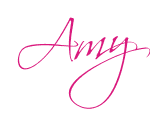 Facebook | Pinterest | Twitter| Instagram| Periscope