It's that time of year again. The start of a new year means it's time to start organizing. I struggle with organization. I always start out with good intentions and then as time goes by, I become lazy. Just look at this mess I am embarrassed to even show you this, and this isn't my first pantry post, but it doesn't get easier. Here we go.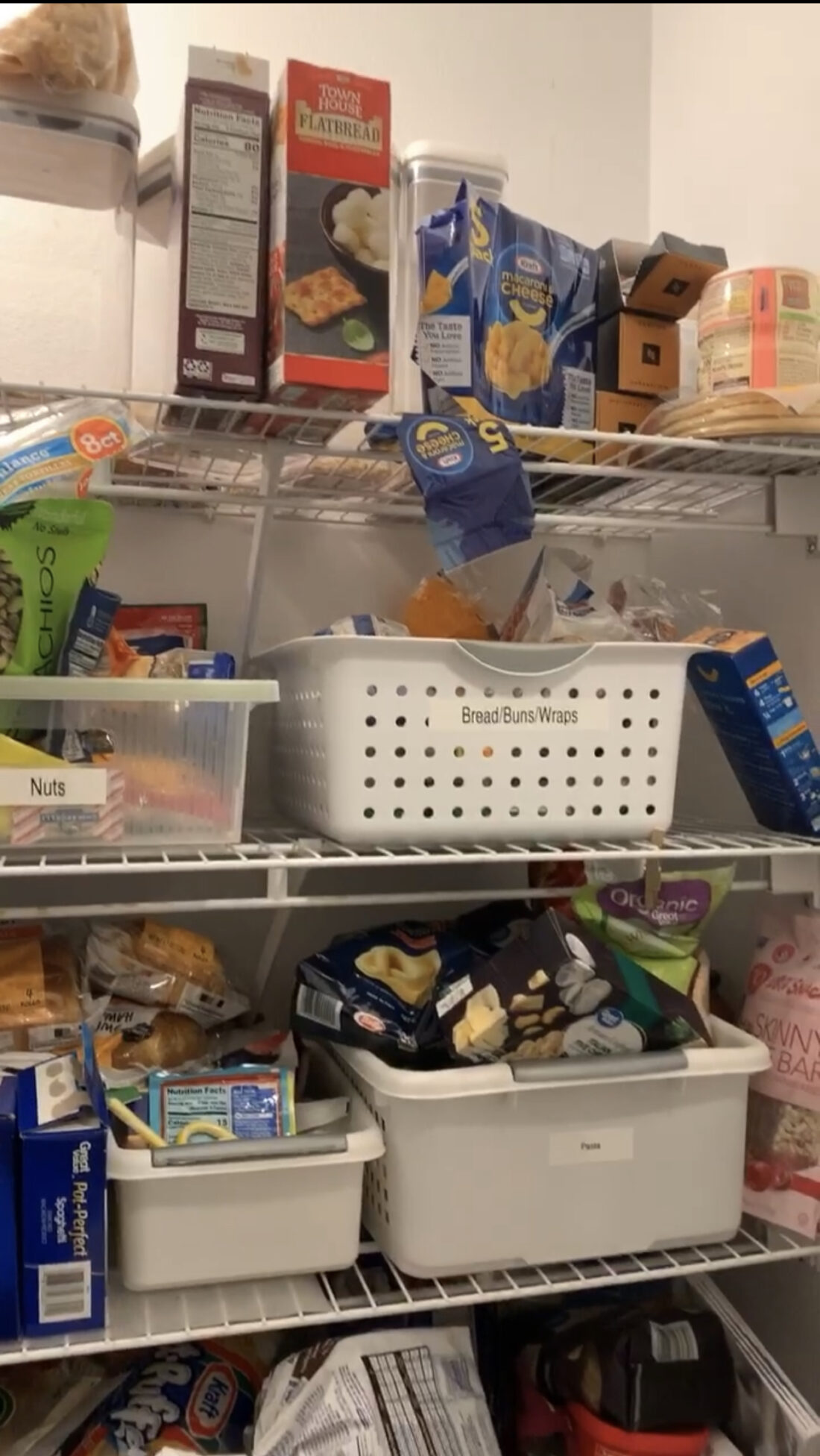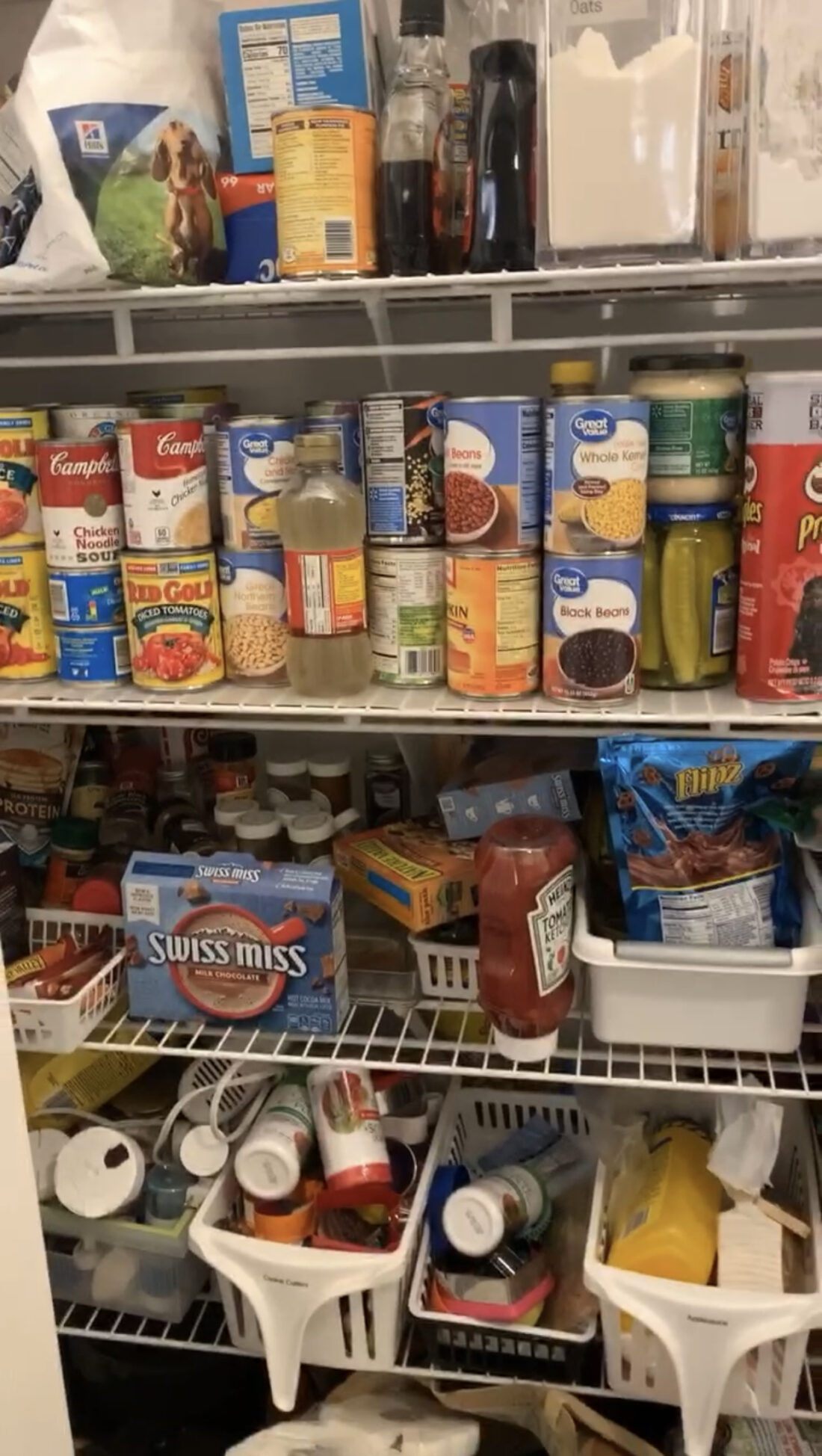 Now that you have seen my mess of a pantry it's time to share how to organize yours.
1. Declutter and Clear Out
What does this mean? It means to start removing items that don't belong in the pantry. Next check the expiration dates of all your foods. I can't believe how much stuff I had that expired. After this, you need to remove all the other items so you can start with a clean slate.
2. Sort items
Sort items into groups. Like can foods, cereals, baking items, snacks, oils, and condiments. This really helps when trying to group into containers and baskets.
3. Clear Containers and Baskets
Investing in clear storage containers and baskets are extremely helpful when getting organized. I store my flour, sugar, homemade oat flour, powdered sugar and cereal in easy to use containers. This looks so much nicer than the bags they come in. I store other things like snacks, pasta noodles, and nuts in baskets. Do what works best for you. Most of the items I found on Amazon and Walmart. I linked several items below.
4. Labels
I find that labeling my containers and baskets help when putting groceries away. Not to mention it's so much easier to find things. You can find an affordable label maker on Amazon. This one is similar to the one I have. I linked another one below. Once you start labeling things you may find yourself wanting to label everything in your home. My containers and baskets were already labeled because I organize my pantry every year.
5. Add items back into the Pantry
Now that all of your items are labeled and stored in containers and baskets, start putting them back into the pantry. Arrange the baskets and containers that work for you and look appealing to the eye. If there is an item you don't use often, put that basket on a higher shelf. Try to keep the snacks on easy to reach shelves, especially if you have kids.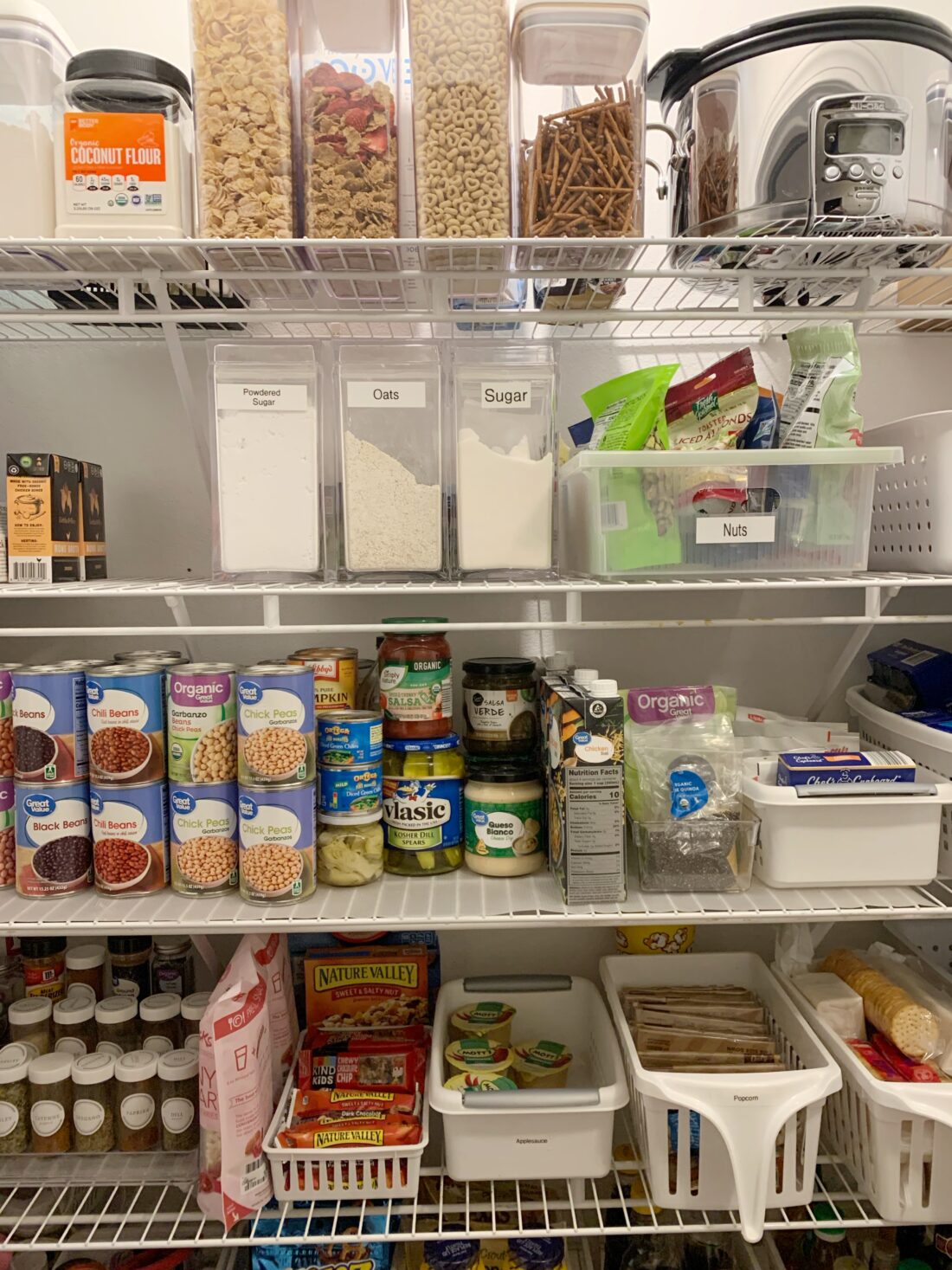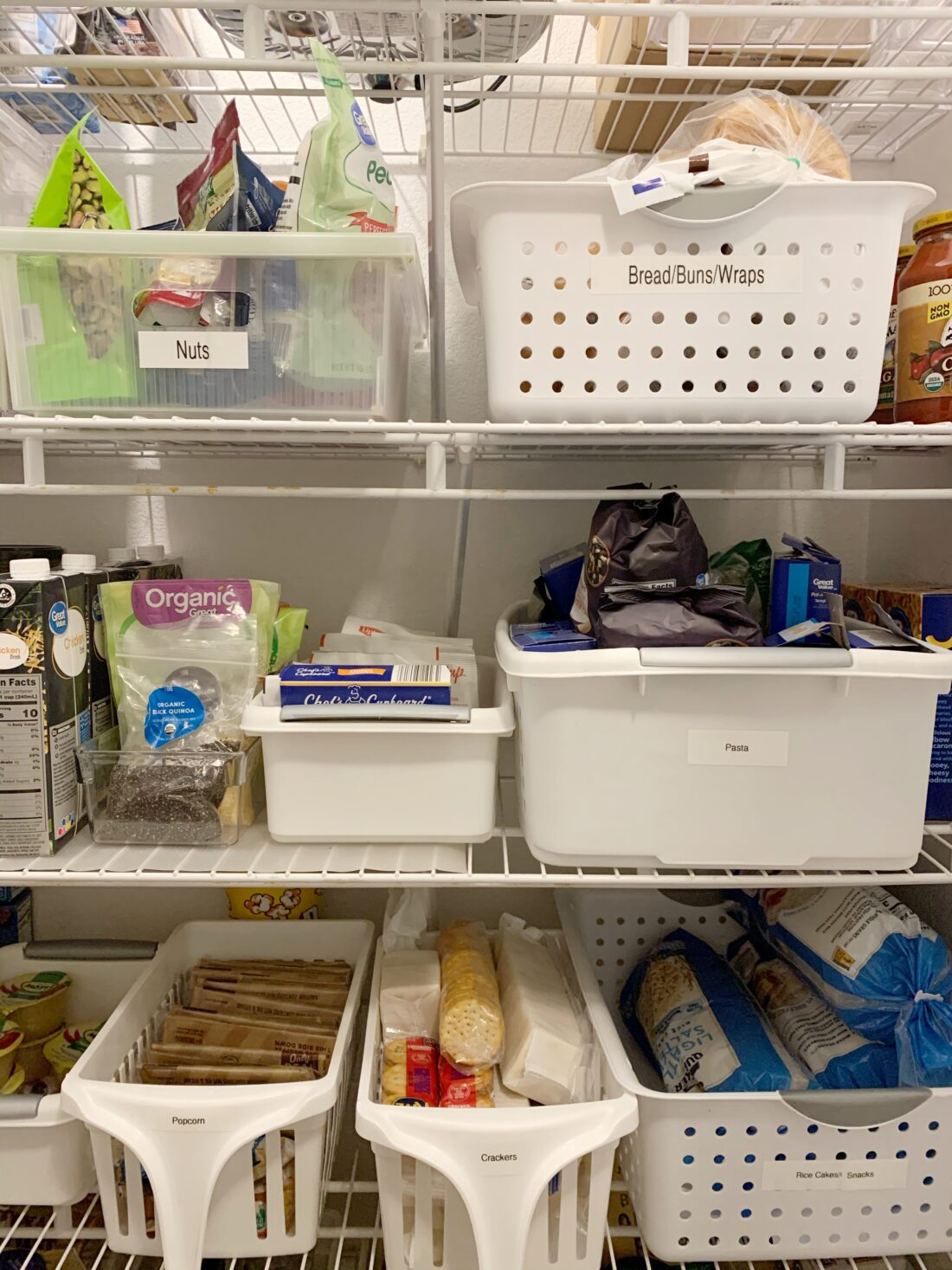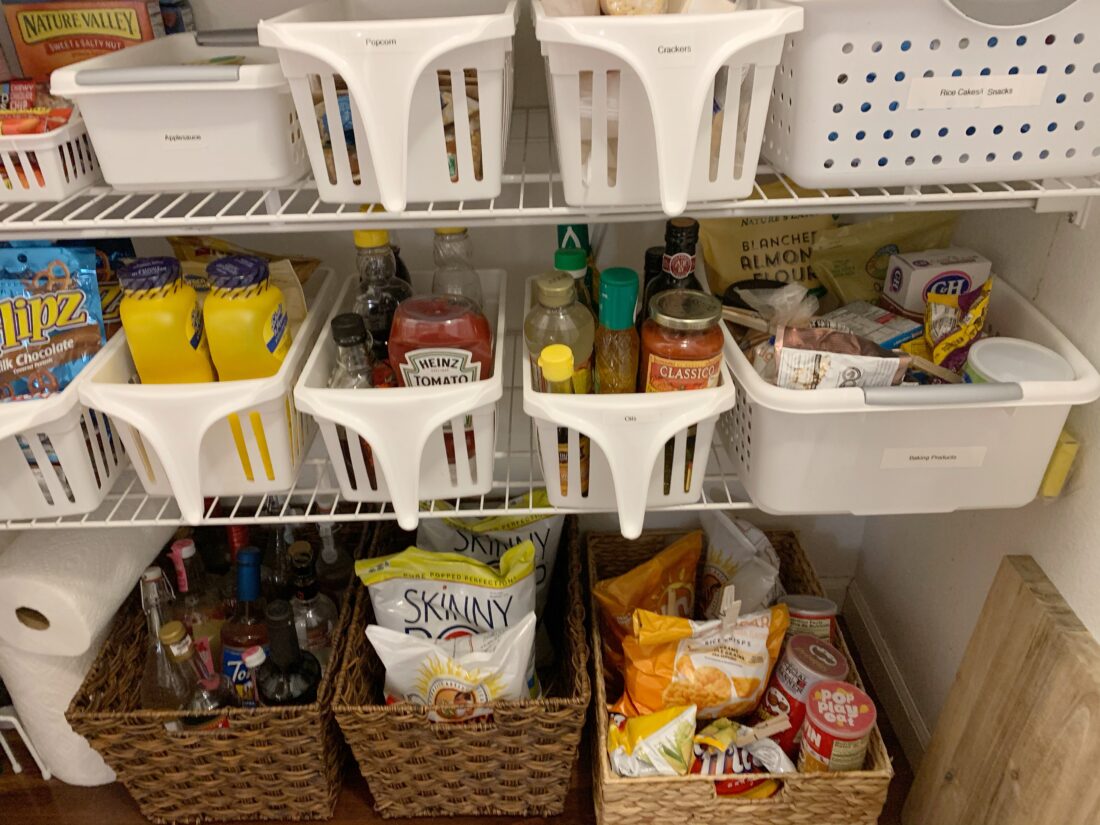 I feel so much better now that this is done. Doesn't it look so much better?! I how this post helps inspire you to organize your own pantry.
If you follow me on Instagram, you probably caught my Insta Story showing the before and after.