My Back to School Breakfast on the first day of school is something I have been doing since my son started kindergarten. He is now going into eighth grade. Wow, I can hardly believe it! My kids look forward to my Back to School Breakfast every year. Traditions are something I'm known for in my family. My hope is once my kids are fully grown they can look back and remember times like this.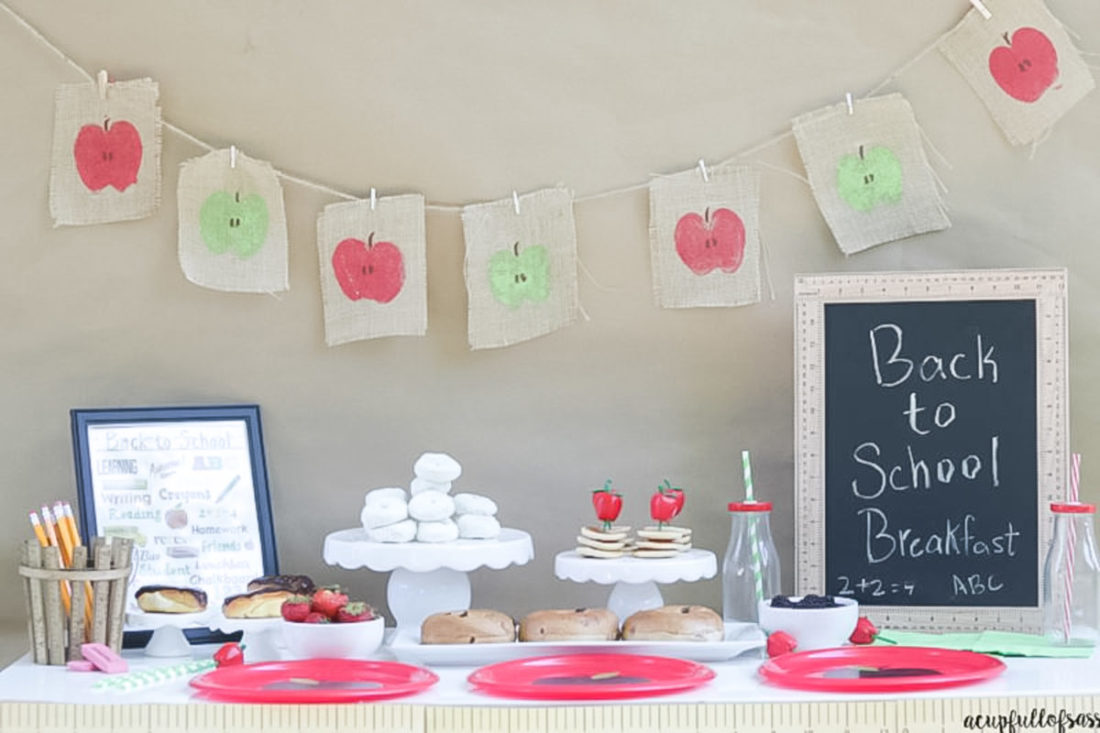 I am going to show you how I create my Back to School Breakfast for the First Day of School. It doesn't have to be hard nor homemade. It's entirely up to you. I ask my kids to choose one food item they want and that is what I make or buy. I have a few recipes you can make the night before which will save you time in the morning. I am all about saving time. And let me also add this. The first day of school is the only time I make breakfast like this on school days. Every other school morning is complete chaos.
Recipe Ideas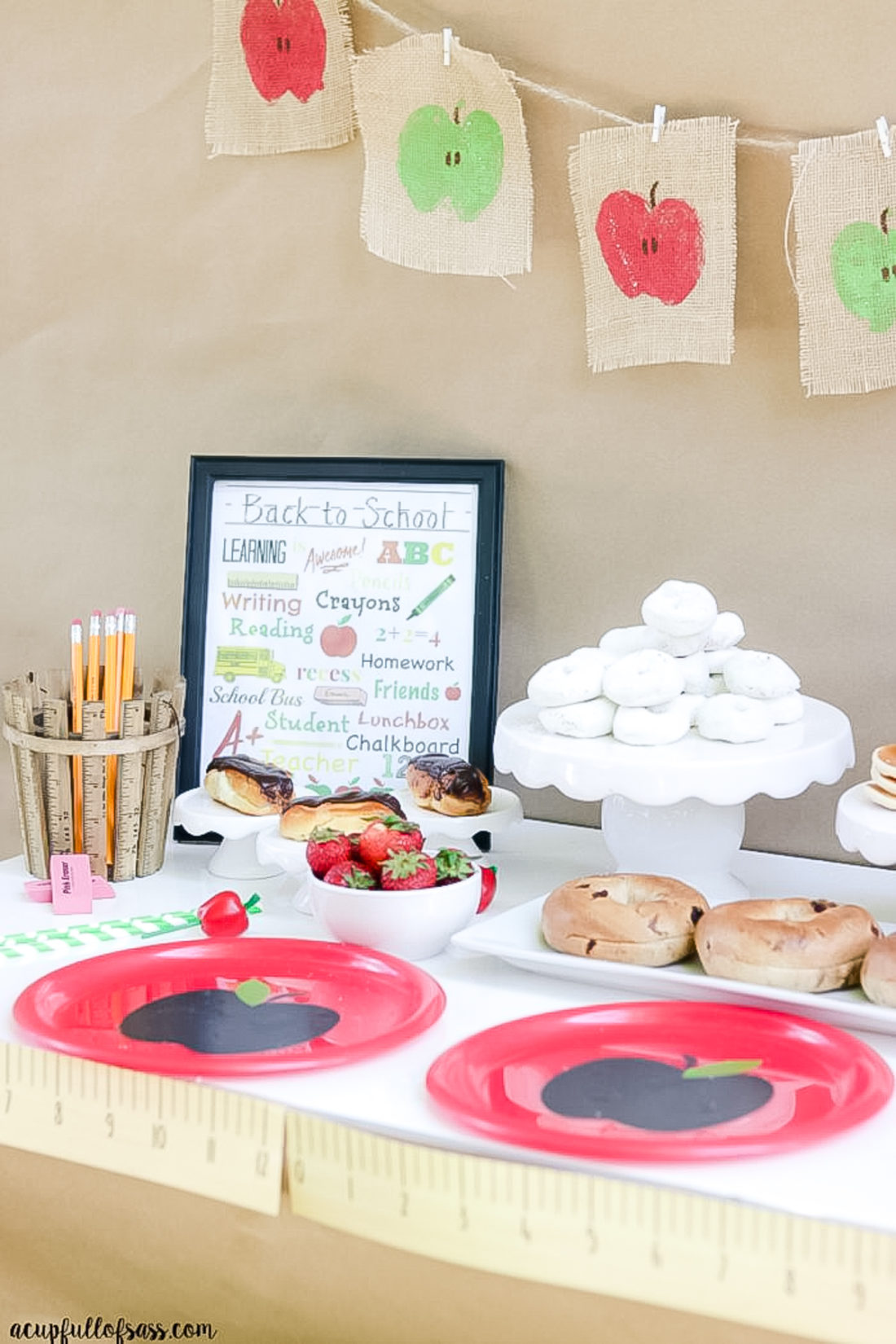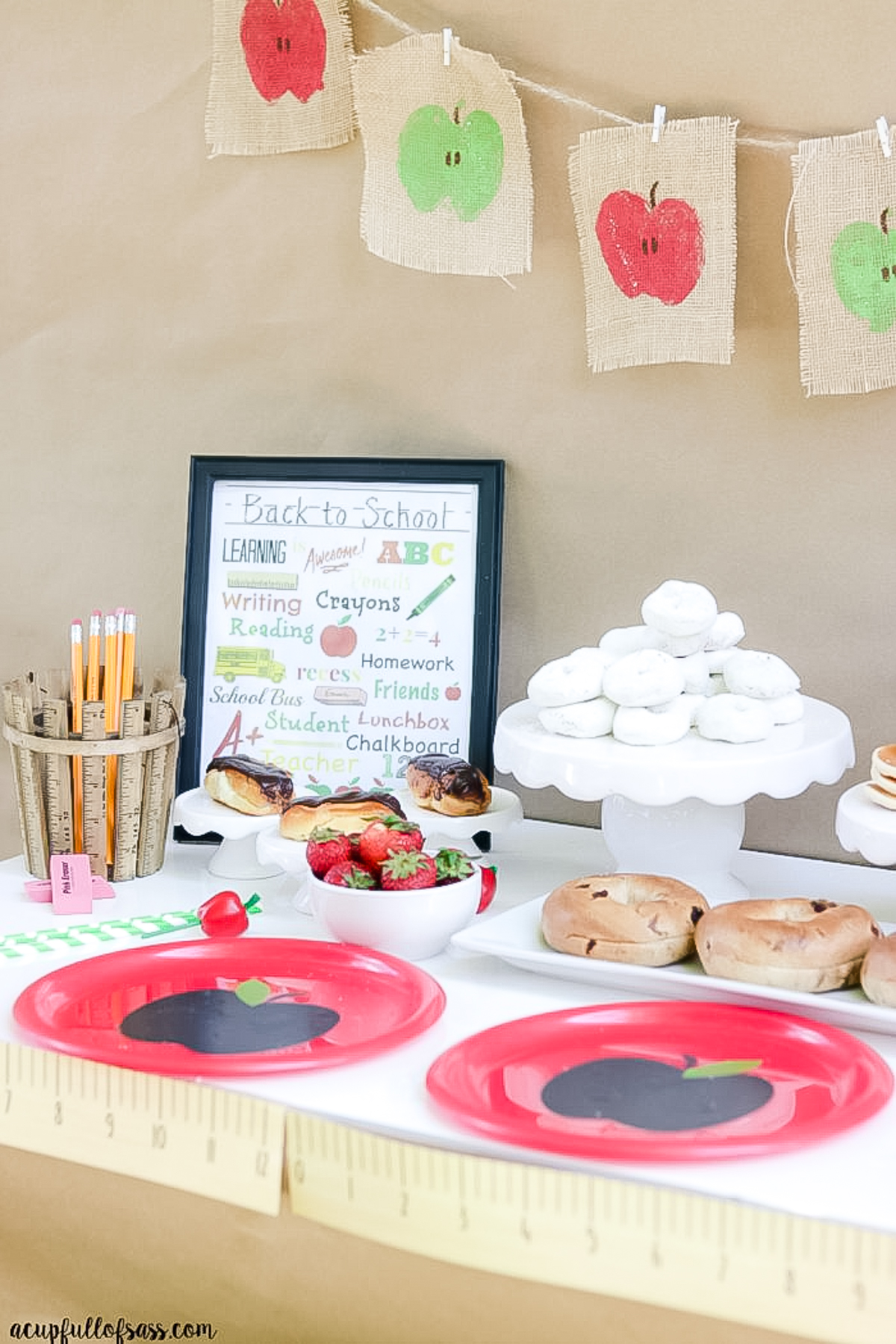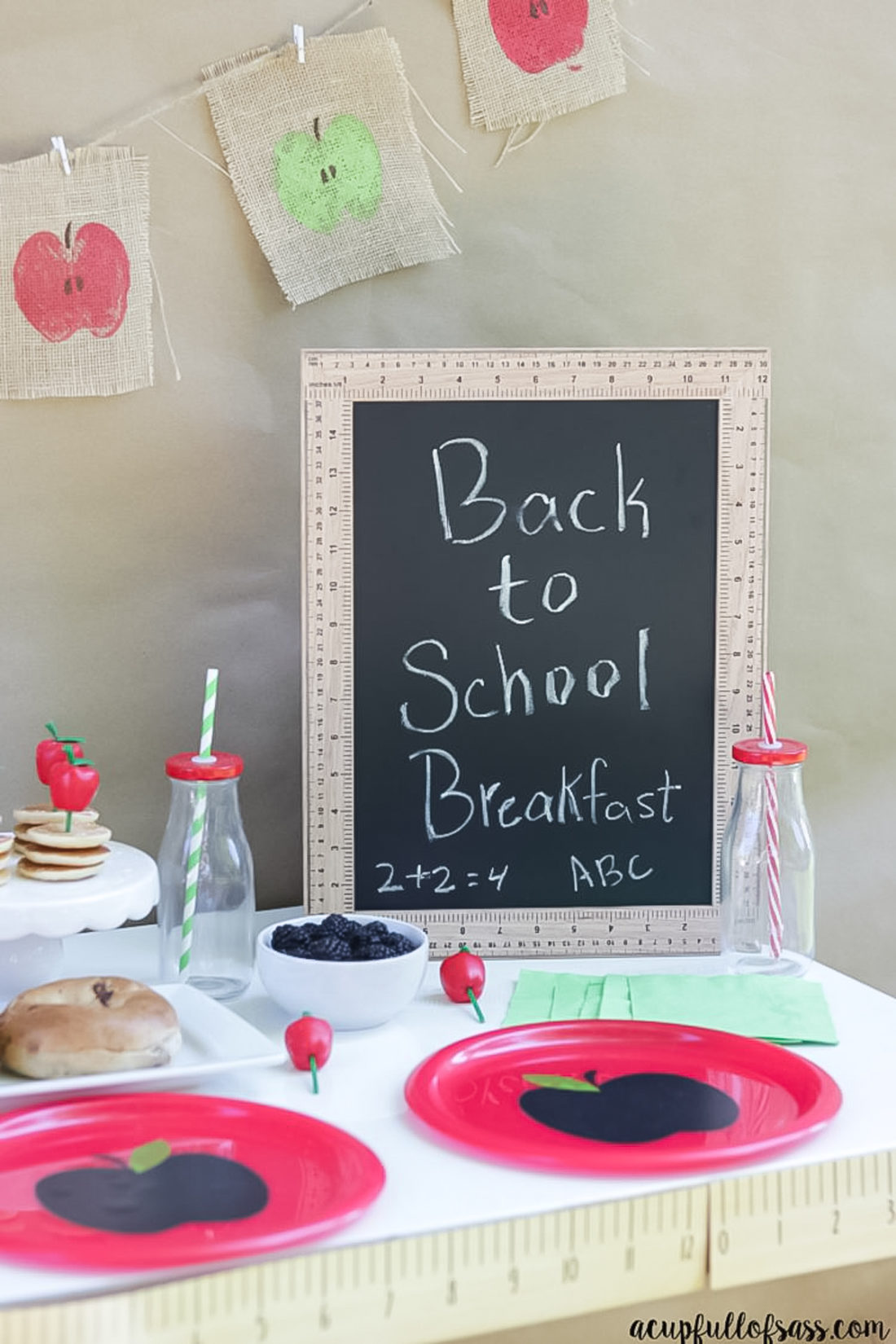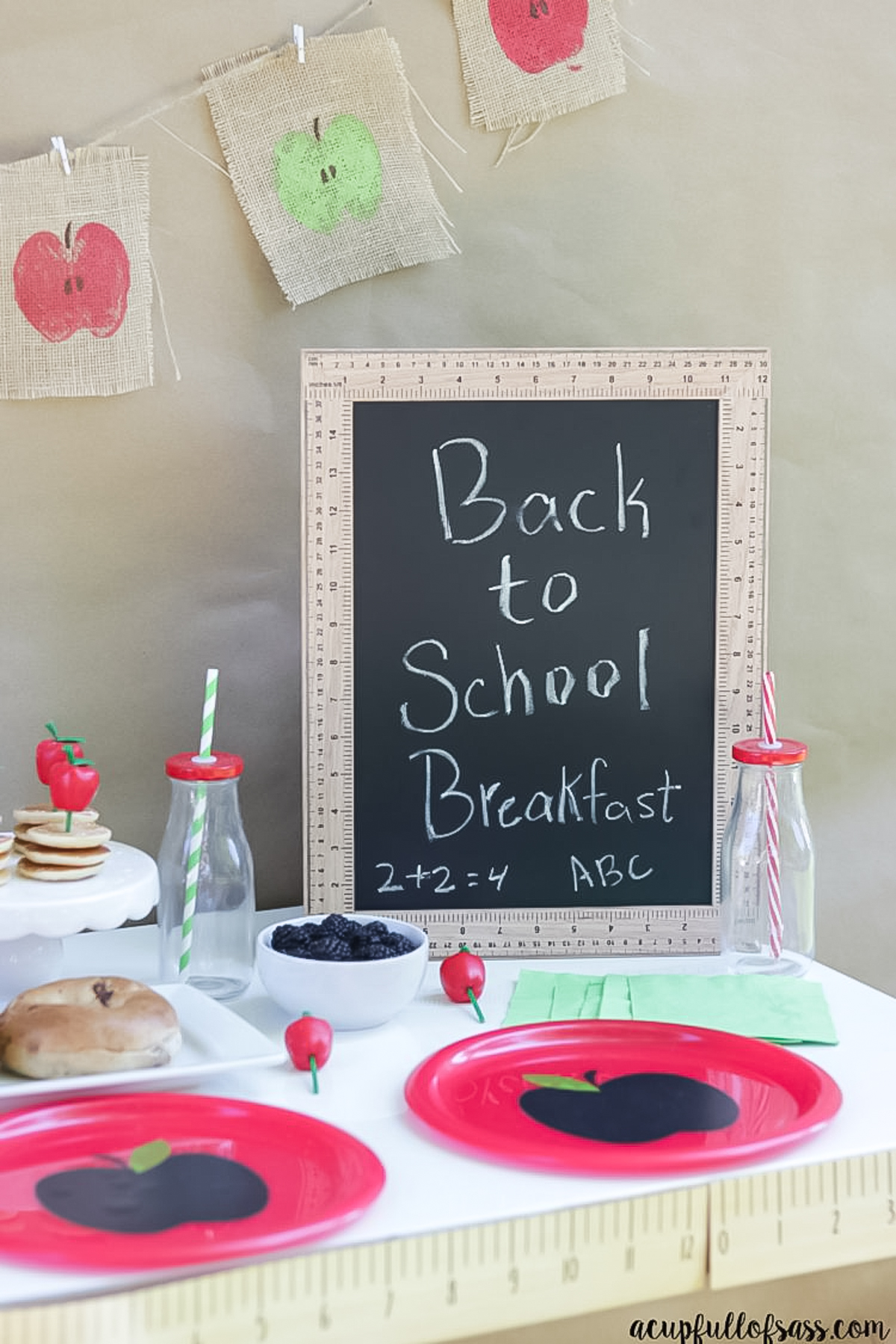 Items used:
You can find a lot of school decor at Target Dollar Spot.
Back to School Subway Art Free Printable – Download here
Apple Banner – Made years ago.
Ruler Basket – JoAnn's Craft Store. I just filled it with #2 pencils and a pair of scissors.
Plates & Apple adhesives -Target Dollar Spot.
Ruler Chalkboard – Target Dollar Spot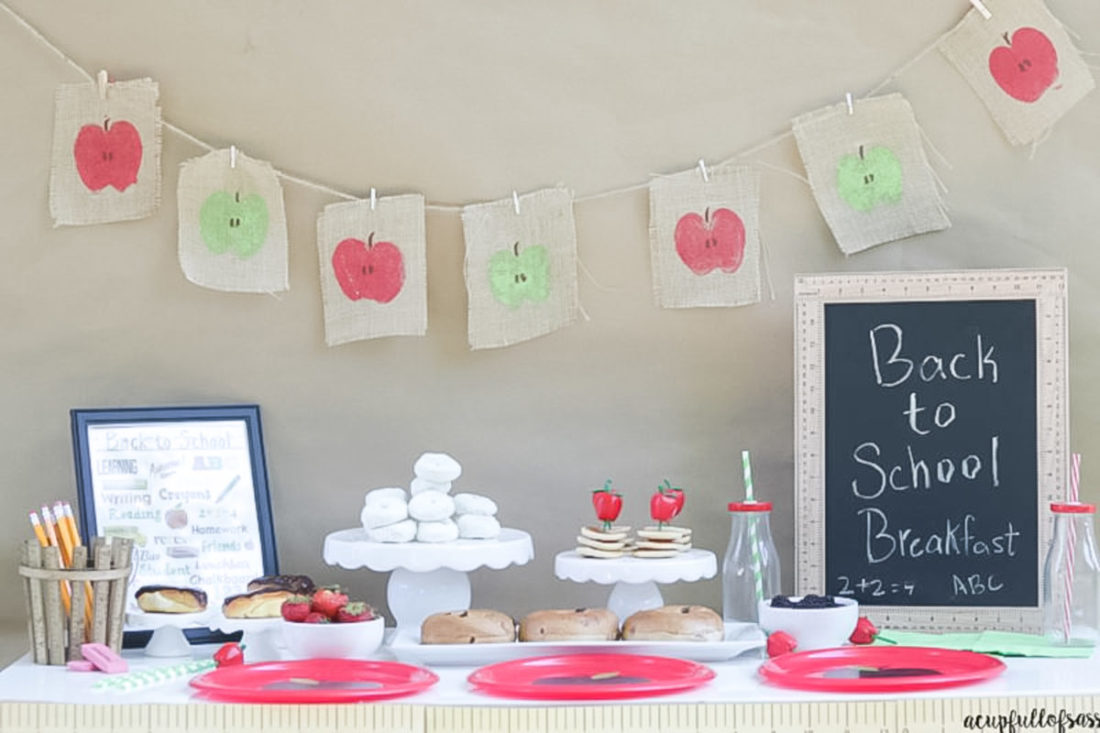 That's pretty much it. I hope this gives you some ideas on how to start your own Back to School Breakfast Tradition. Trust me when I say your kids will love this!