Instead of a Christmas Wreath for my front door I decided I wanted a Christmas Door Swag. So I decided to make my own instead of buying one. I tend to do that sort of thing from time to time. I like making things. 😉 Besides I had everything I needed.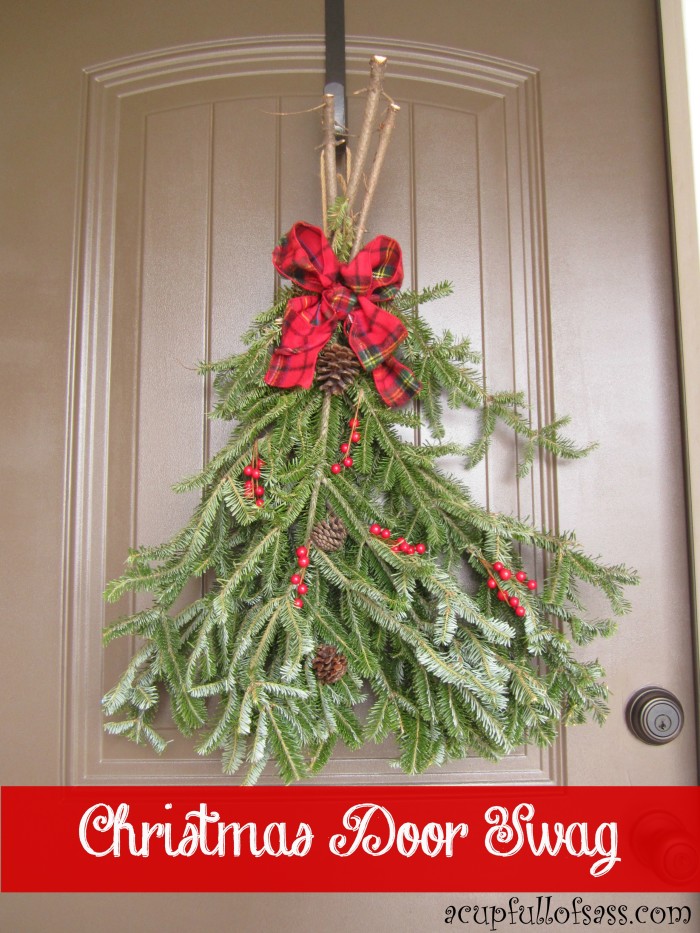 I ended up using some leftover tree trimmings from our real Christmas tree. Hello to Free. 😉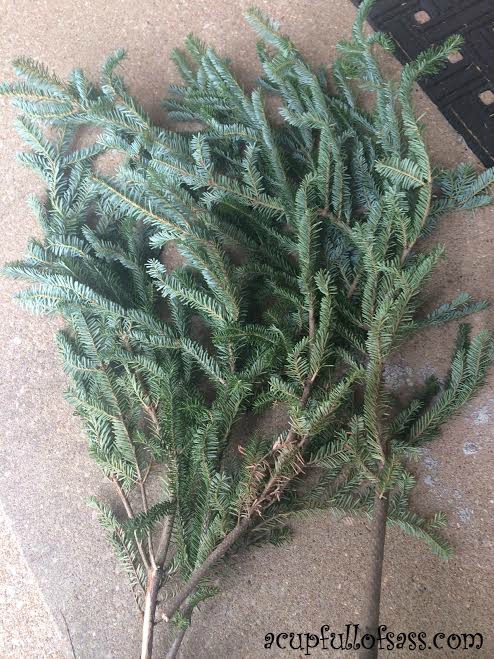 Here is what you will need.
Supplies:
leftover tree trimmings or faux
floral wire
wire cutter
red berries
pinecones
plaid ribbon to make bow
hot glue gun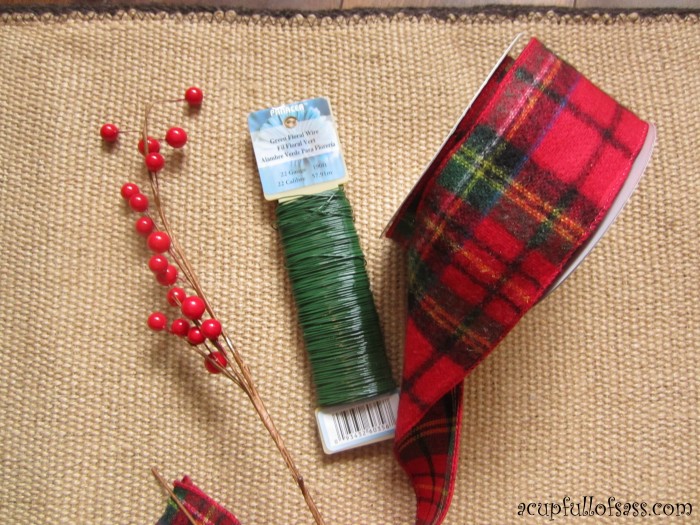 Directions:
Use the floral wire to wrap around the top of the branches.  Warp several times around to secure the branches well.
Form a loop out of the wire or use a rope of decorative trim so the swag to be hung on the door.
Make a bow out of the plaid ribbon and hot glued it over the wire.  Or buy a bow already made.
Hot glue the berries and pinecones on the branches.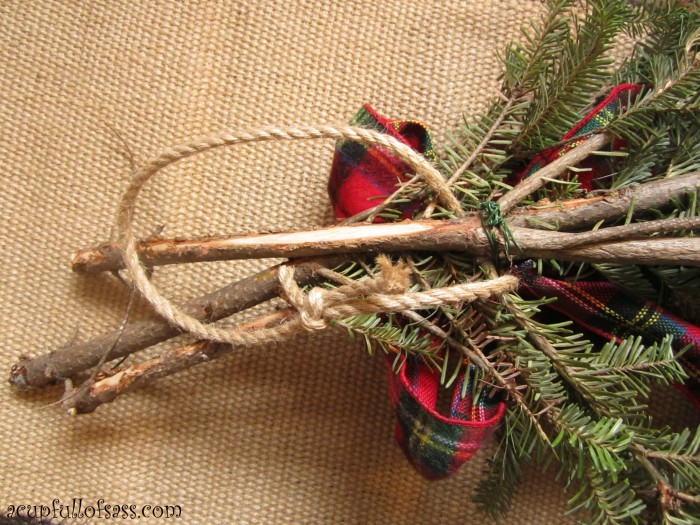 And now you have a decorative Christmas Swag for your front door.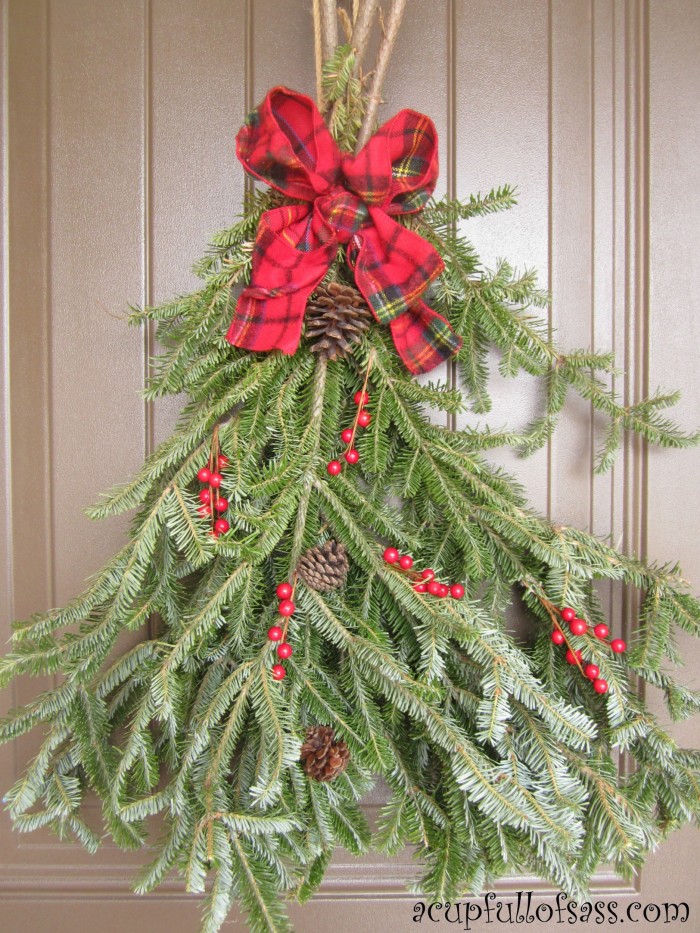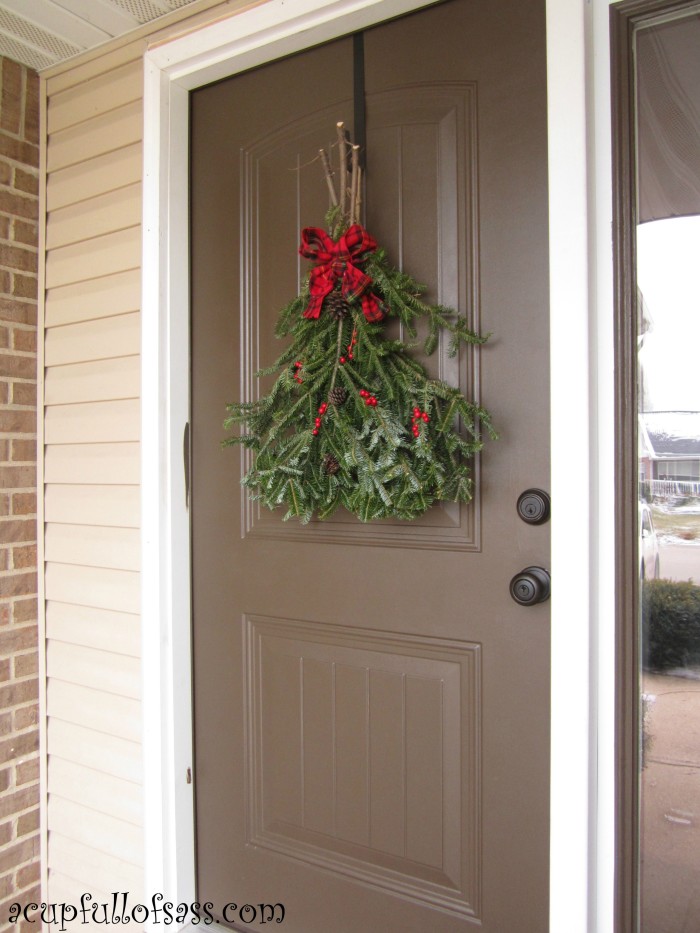 I can't even tell you how in love I am with this swag!! And the fact that I made it means even more to me! There are so many different was you can create your own Christmas Swag. You can see my full Front Porch Decor here. I hope this has inspired you to get your craft on. 😉
Facebook | Pinterest | Twitter| Instagram| Periscope