Fall is here and I couldn't be more excited. Fall or Autumn is my favorite season. My easy Fall porch decor ideas will definitely get you in the mood for cooler weather. I love decorating the inside and outside of my house. Even if you have a small front porch like me, you can still decorate it to look super cute and festive.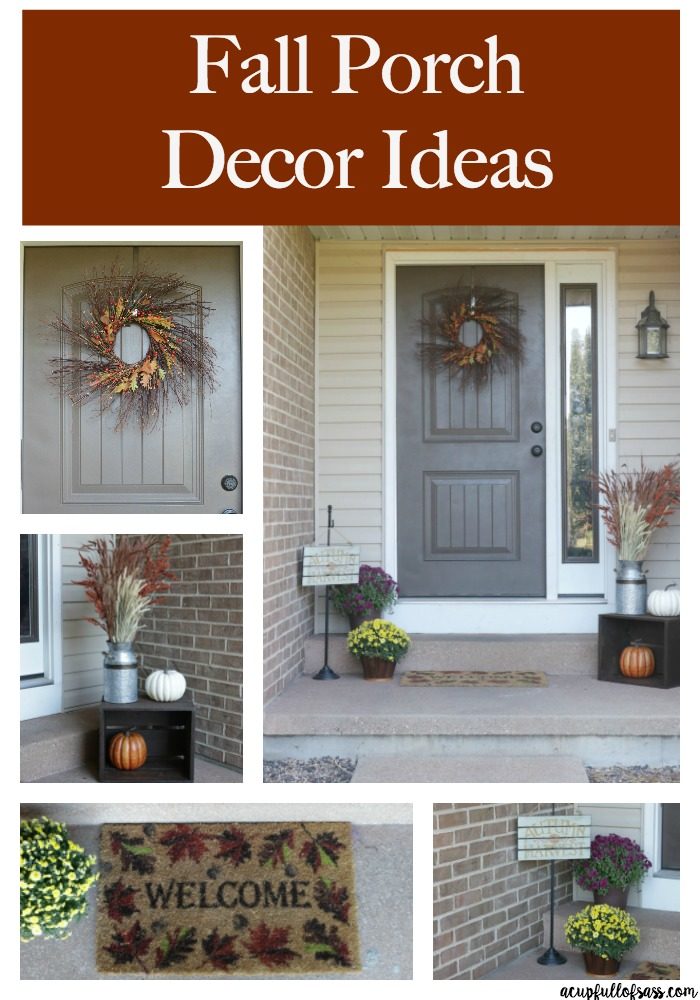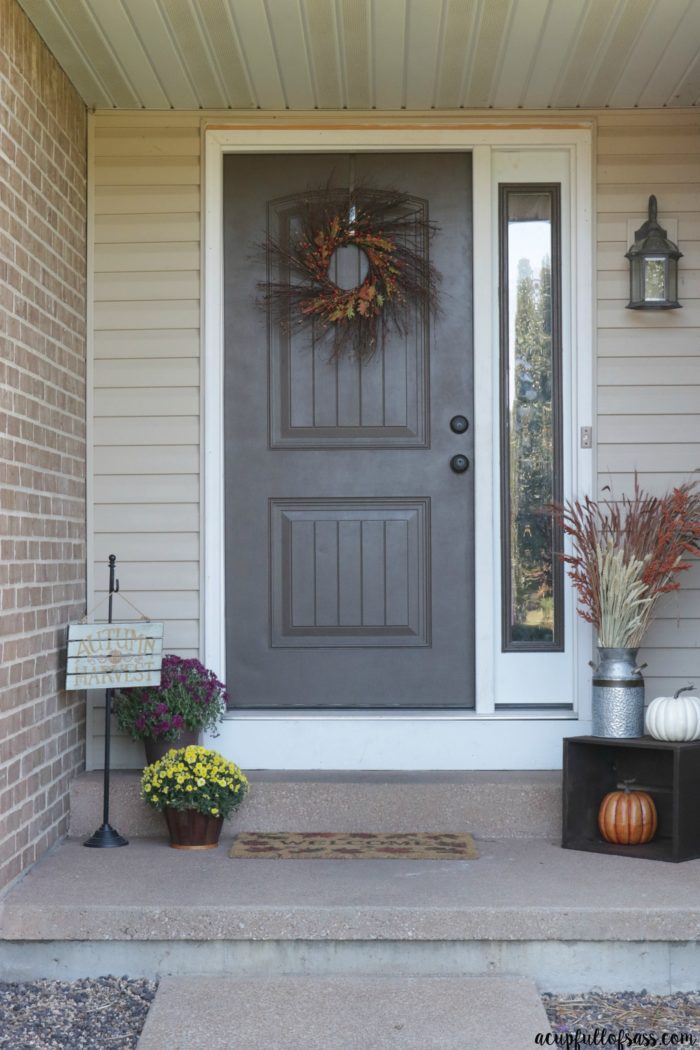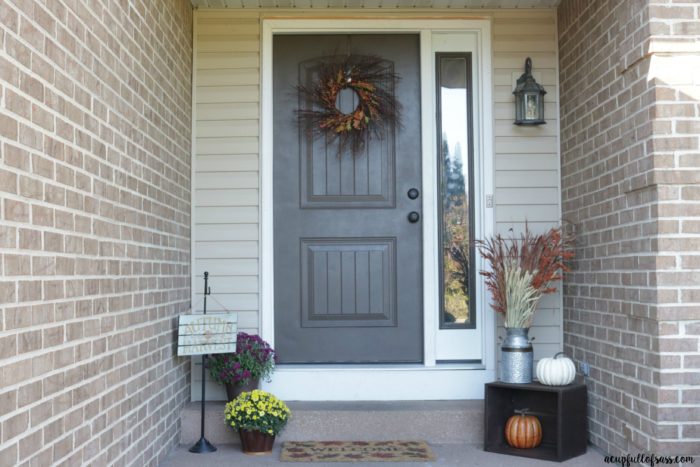 I had this unfinished wooden crate in my garage and I just knew it would look great on my porch. I stained it with Cabot Wood Stain. This is the same stuff I used to stain my picnic table this summer. I love how it turned out! I found this adorable galvanized metal milk can at Hobby Lobby. I also found this decorative Chinese Millet stems in the floral department of Hobby Lobby. I then added two faux pumpkins. I added one white pumpkin and one orange pumpkin. This look really reminds me of a farmhouse look.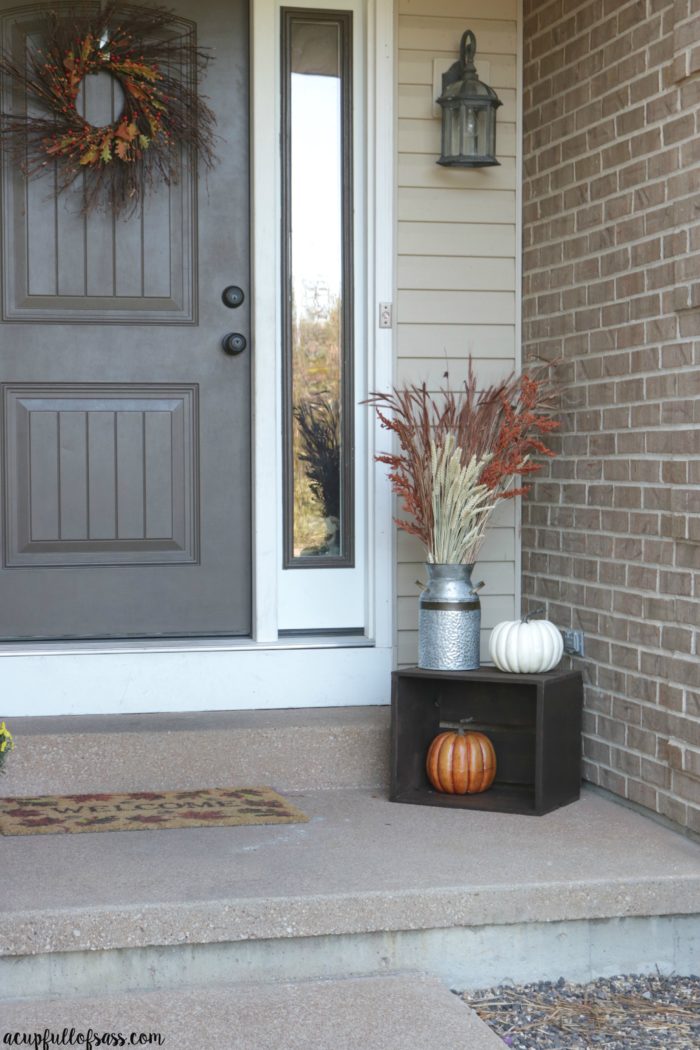 I absolutely love how it turned out!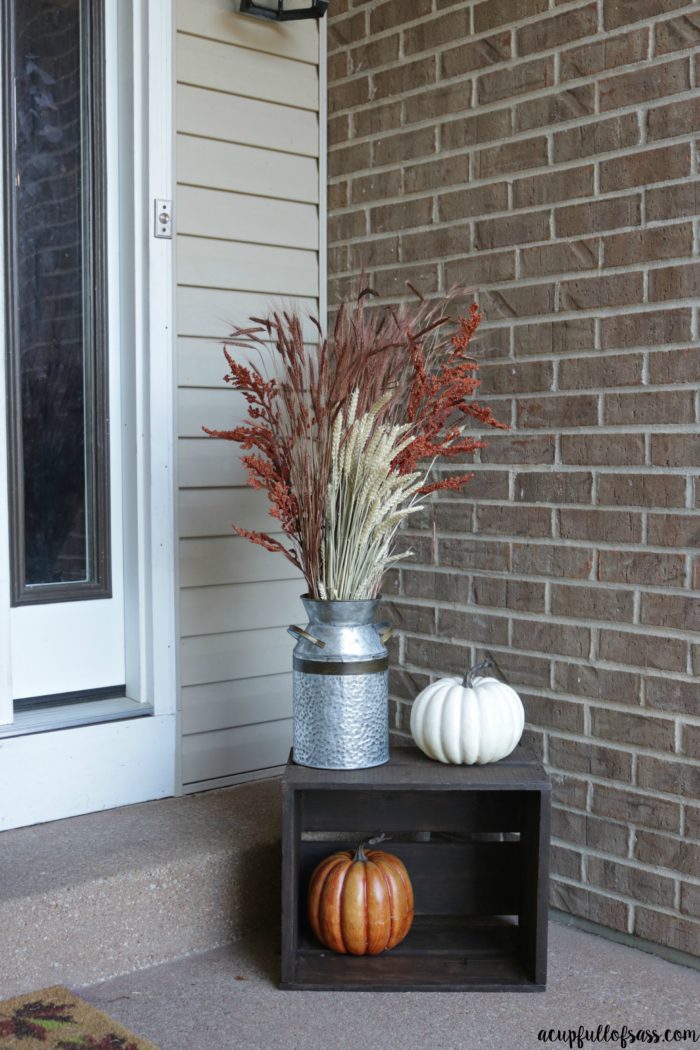 I've had this fall welcome doormat for a couple of years. It's either from Hobby Lobby or Michaels.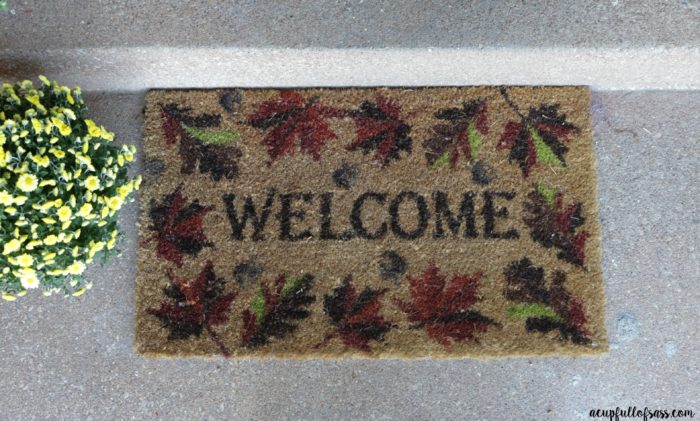 On the other side of my porch, I added mums. I love mums because they add so much color. You can find them anywhere. I also added an Autumn Harvest sign that I found last year at Jo Ann's (I think). Simple and cute.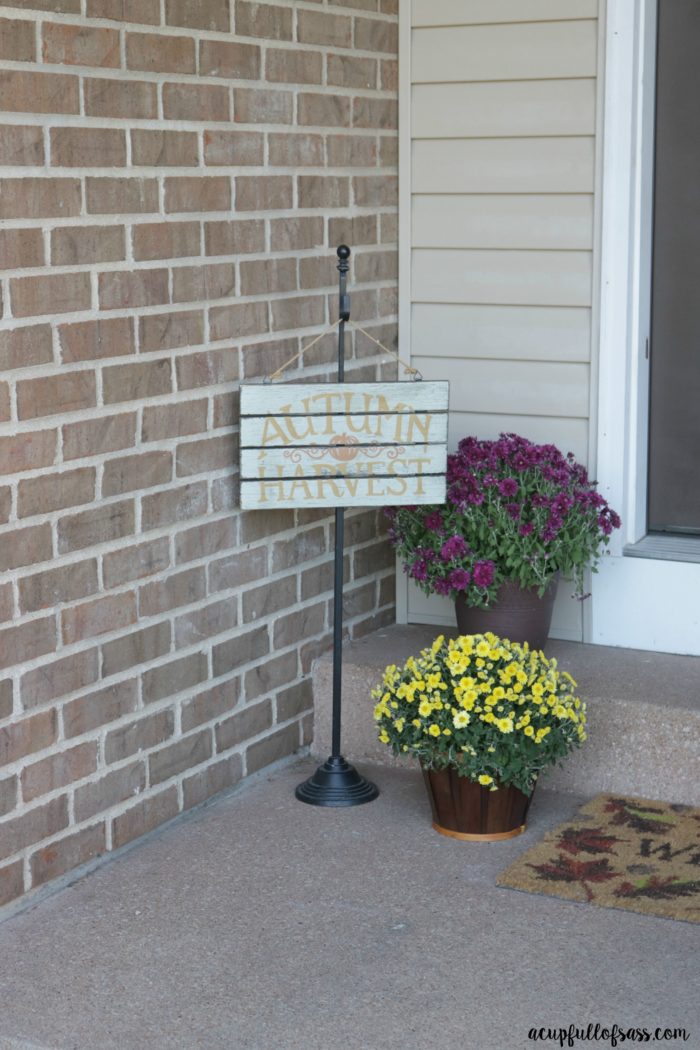 This fall wreath I bought last year from Jo Ann's. Twigs, berries, and leaves, oh my. I really like this style.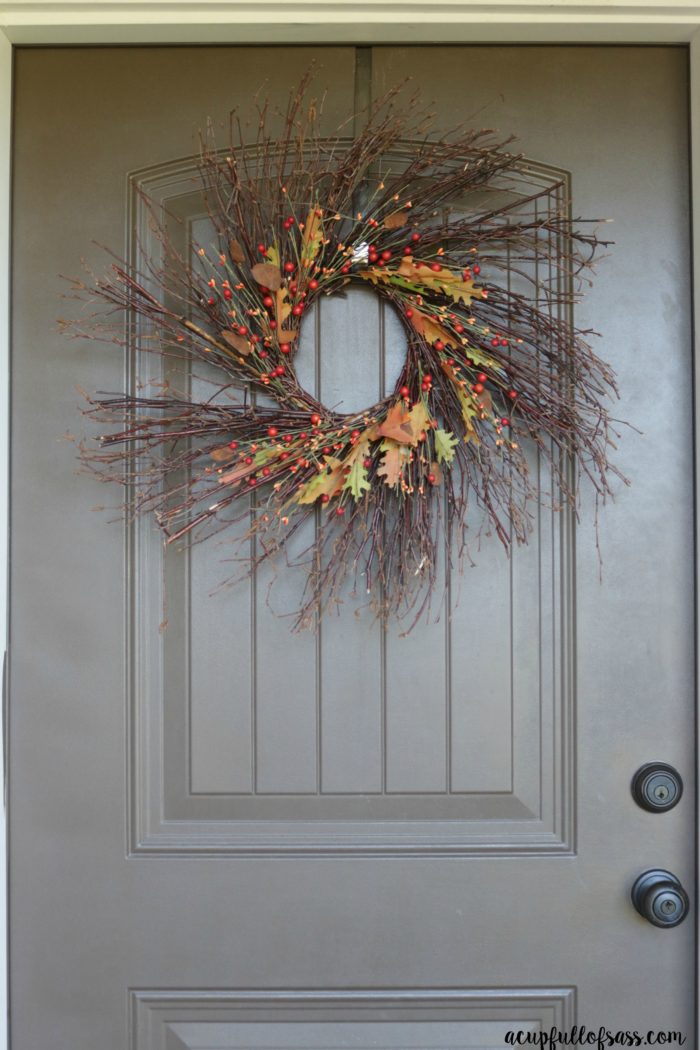 My favorite thing about decorating my porch is that I get to see it when I pull into my driveway each day. It just makes me smile.
So that's it for my Fall Porch Decor. I told you it was easy. So what are you waiting for? Get decorating.