We redid our guest bathroom a couple years ago.  We painted, had ceramic tile laid and replaced the vanity.  What a difference this made!  It was a New room.  However, I was still needing to tweak a few things.  Here is part 1 of my guest bathroom makeover.  Painting wall stripes.
I wanted to add the color white in with the already existing tans.  I thought adding white stripes to the wall would help pull the color in with the rest of the bathroom.  So here is what I did.
Start by measuring the wall from top to bottom and decide how wide you want your stripes.
Because I had a short wall I did 8″ stripes.
Use a yard stick to draw your line with a pencil.
Tape the lines with Frog Tape.  Trust me get this kind of tape.
Put pieces of tape on the wall area you Do Not want to be painted.  This was so helpful!
Use a roller brush to paint the stripes.
Remove the tape after each stripe is painted.  It will be wet.  Do not let the paint dry before removing the tape.  I felt this helped get the perfect stripe. (Just my opinion)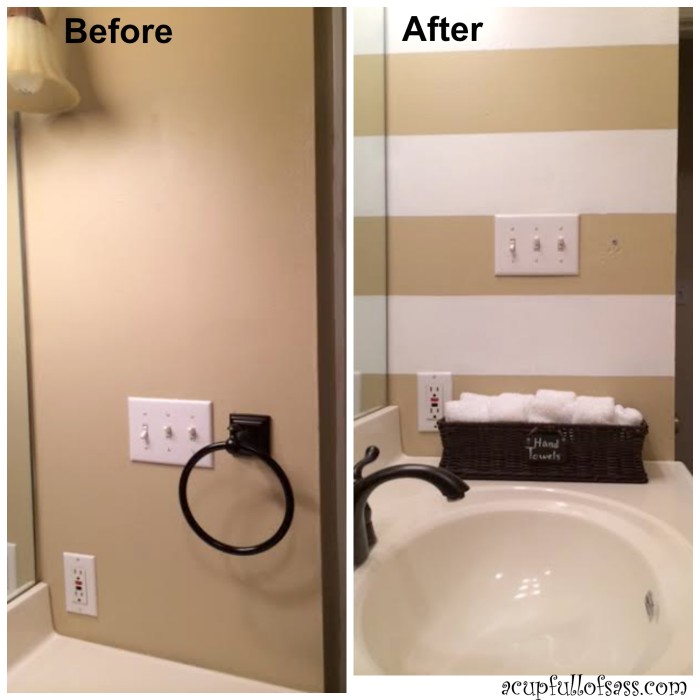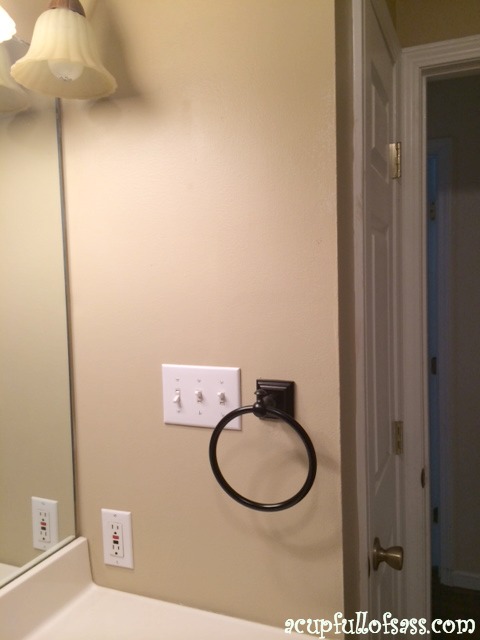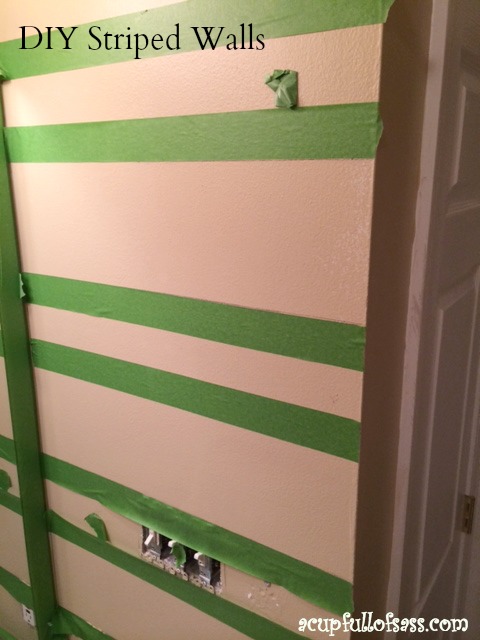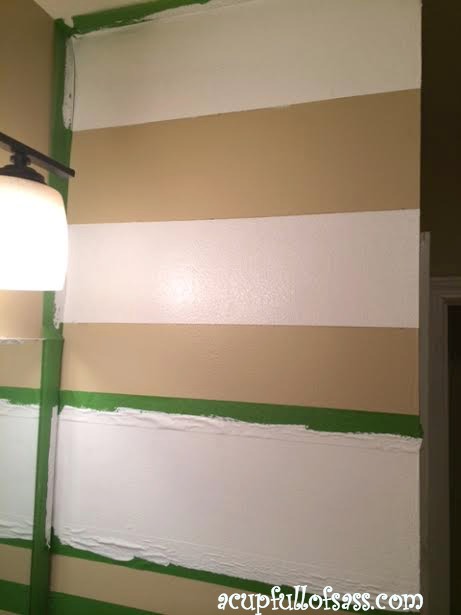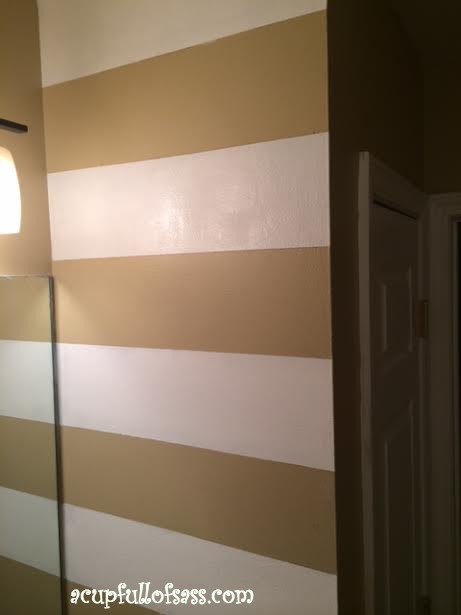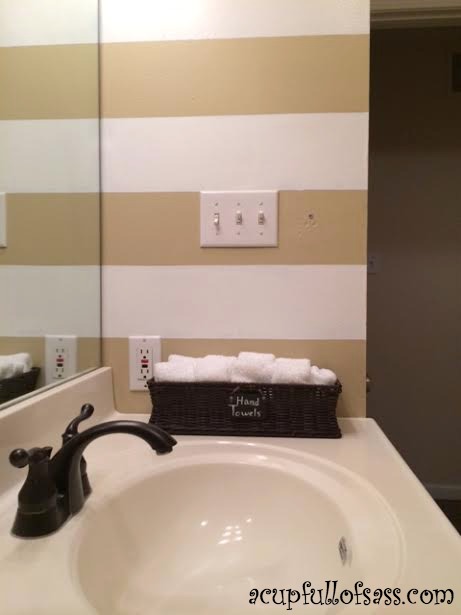 That is it.  I Love it!  I really felt this added to the room.  What do you think?  I can't wait to share part 2 of the guest bathroom makeover.  Stay tuned.