I decided to paint stripes in my hallway. Because the ones in my guest bathroom just weren't enough. You can see that post here. 🙂  I already had a gallery wall and loved it, but I love what new paint can do to a room.  Are you with me on this ladies? 🙂  So I thought, let's paint stripes on the gallery wall. See my dining room striped wall here.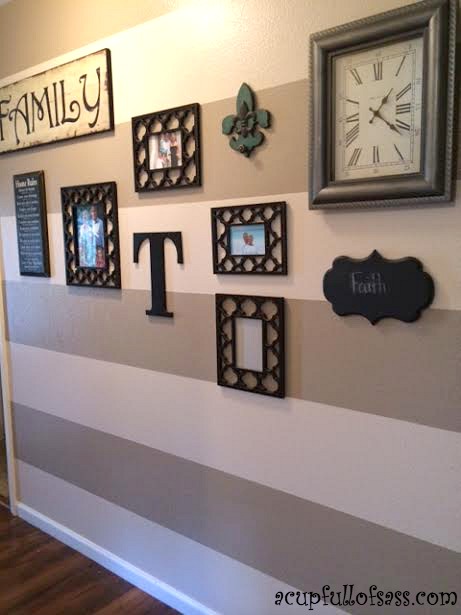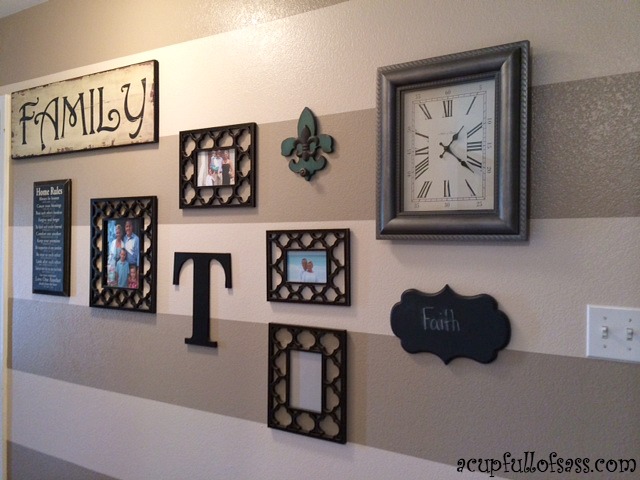 This time I chose two different paint colors. Desert Fortress and Lyndhurst Timber from Lowe's.  I'm seriously loving both theses colors!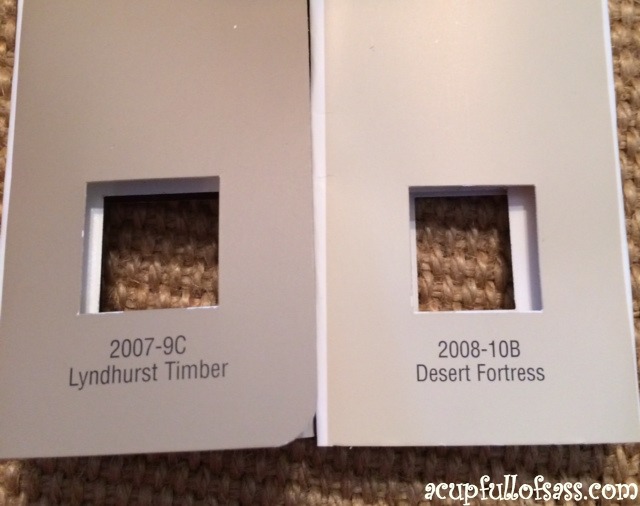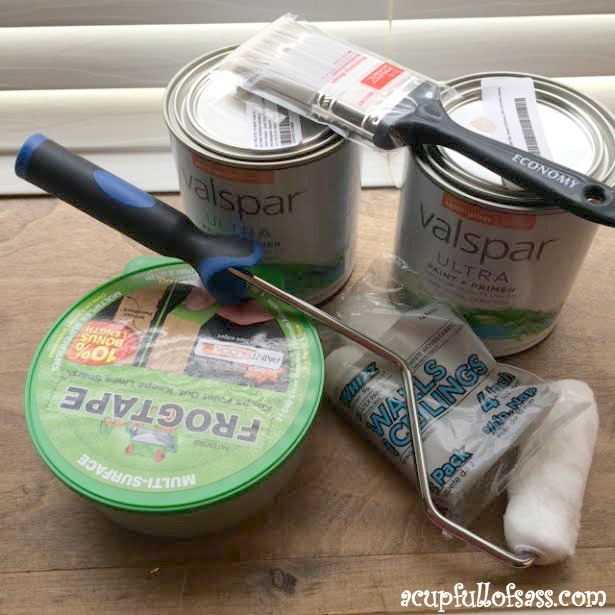 How To Paint Wall Stripes
Start by measuring the wall from top to bottom a decide how wide you want your stripes. I did 12″ stripes.
Use a yardstick to draw your line with a pencil.
Tape the lines with Frog Tape.  Trust me, get this kind of tape.
Put pieces of tape on the wall area you Do Not want to be painted.  This was so helpful!
Use a roller brush to paint the stripes.
Remove the tape after each stripe is painted. It will be wet. Do not let the paint dry before removing the tape. I felt this helped get the perfect stripe. (Just my opinion)
If you are painting a second color wait a day before tapping on the newly painted areas.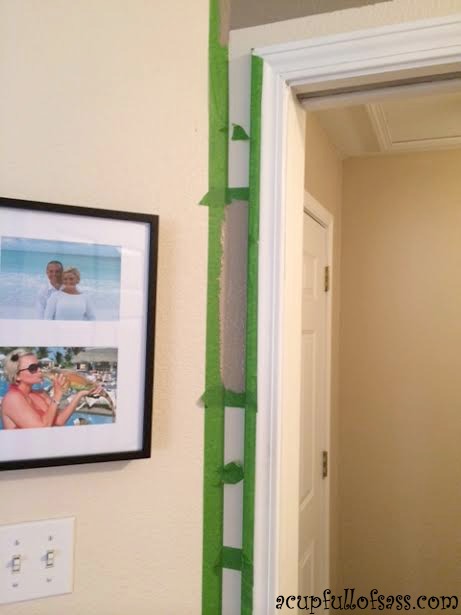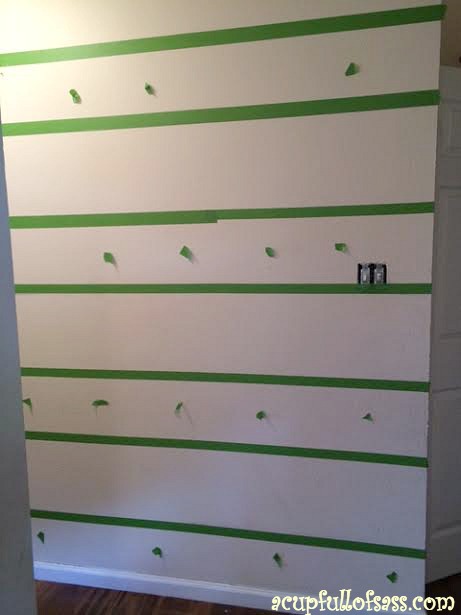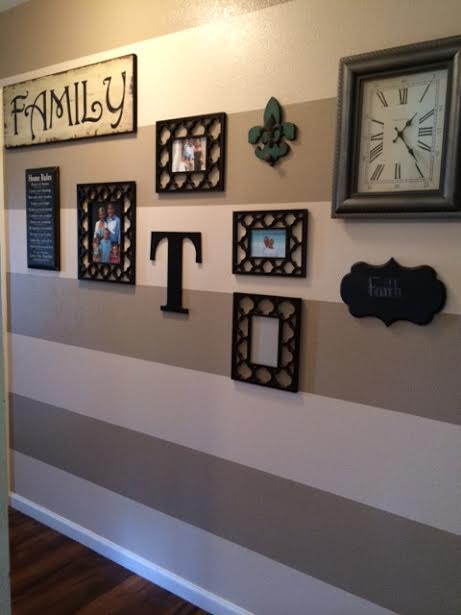 Now I am love with my striped gallery wall.  I wanted to share where I bought my things from.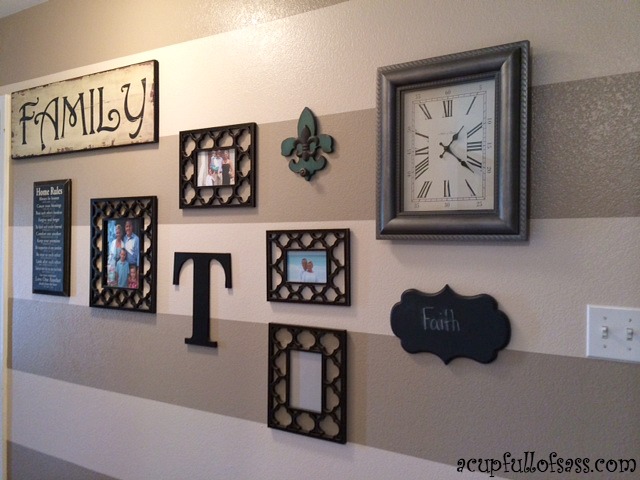 Picture Frames from Walmart
Letter T from Hobby Lobby
Black chalkboard plaque from Hobby Lobby
Wooden Family sign from Hobby Lobby
Fleur de lis from Hobby Lobby
Wall Clock from Hobby Lobby
Home Rules Plaque from Etsy  The picture is shown below.  It is my favorite.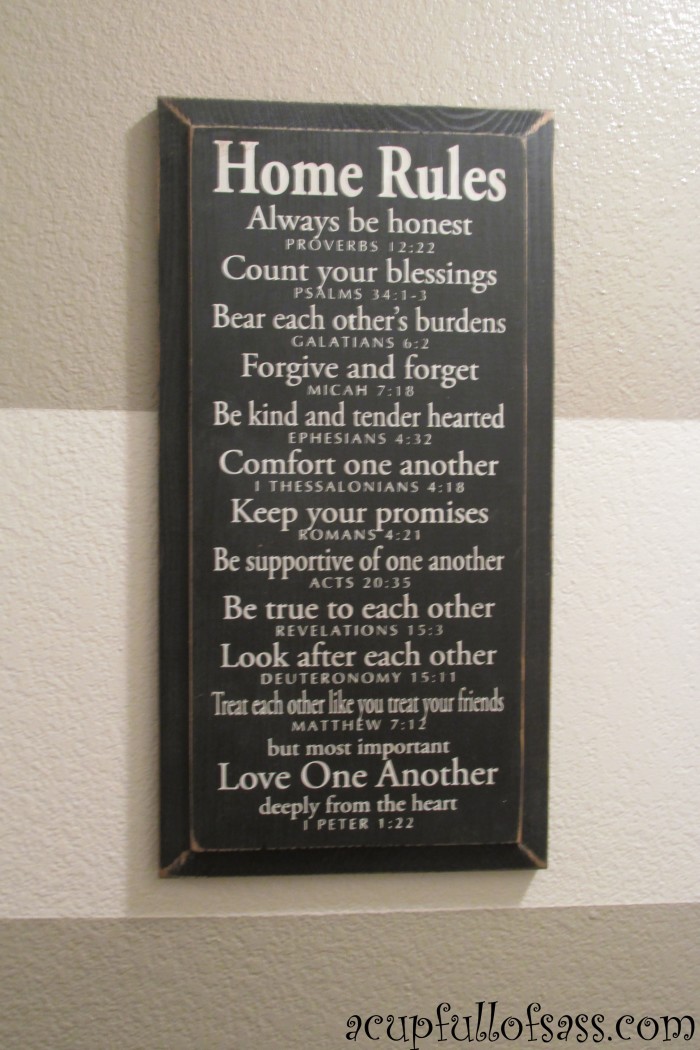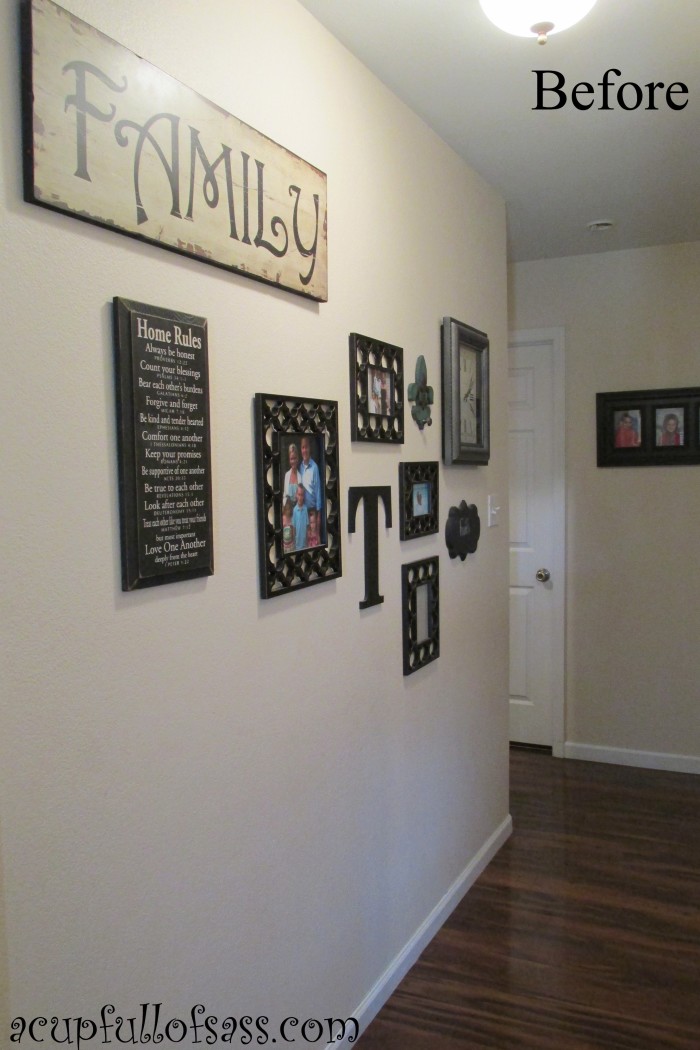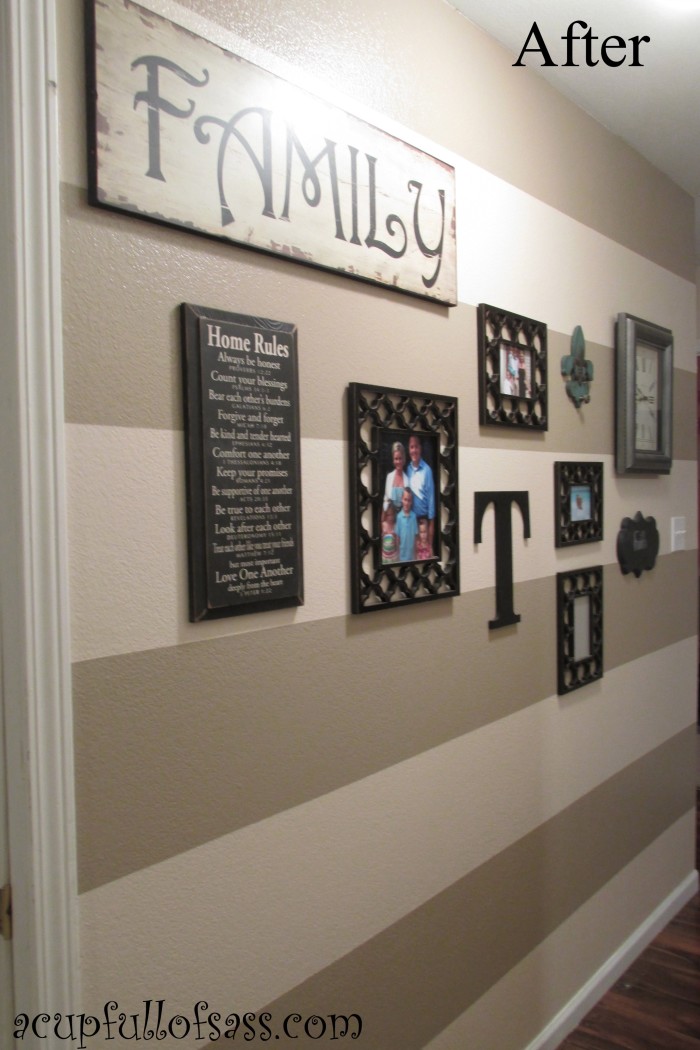 So what do you think?  Leave me a comment and I will happily get back to you.  Thanks for stopping by!