These easy Instant Pot Low Carb Chicken Enchiladas are a great quick dinner for busy nights.made in the instant pot. I love my Instant Pot. By just changing a few ingredients, I have made this a healthy low carb Chicken Enchiladas recipe. I also have this same recipe I make in the slow-cooker. You can see it here.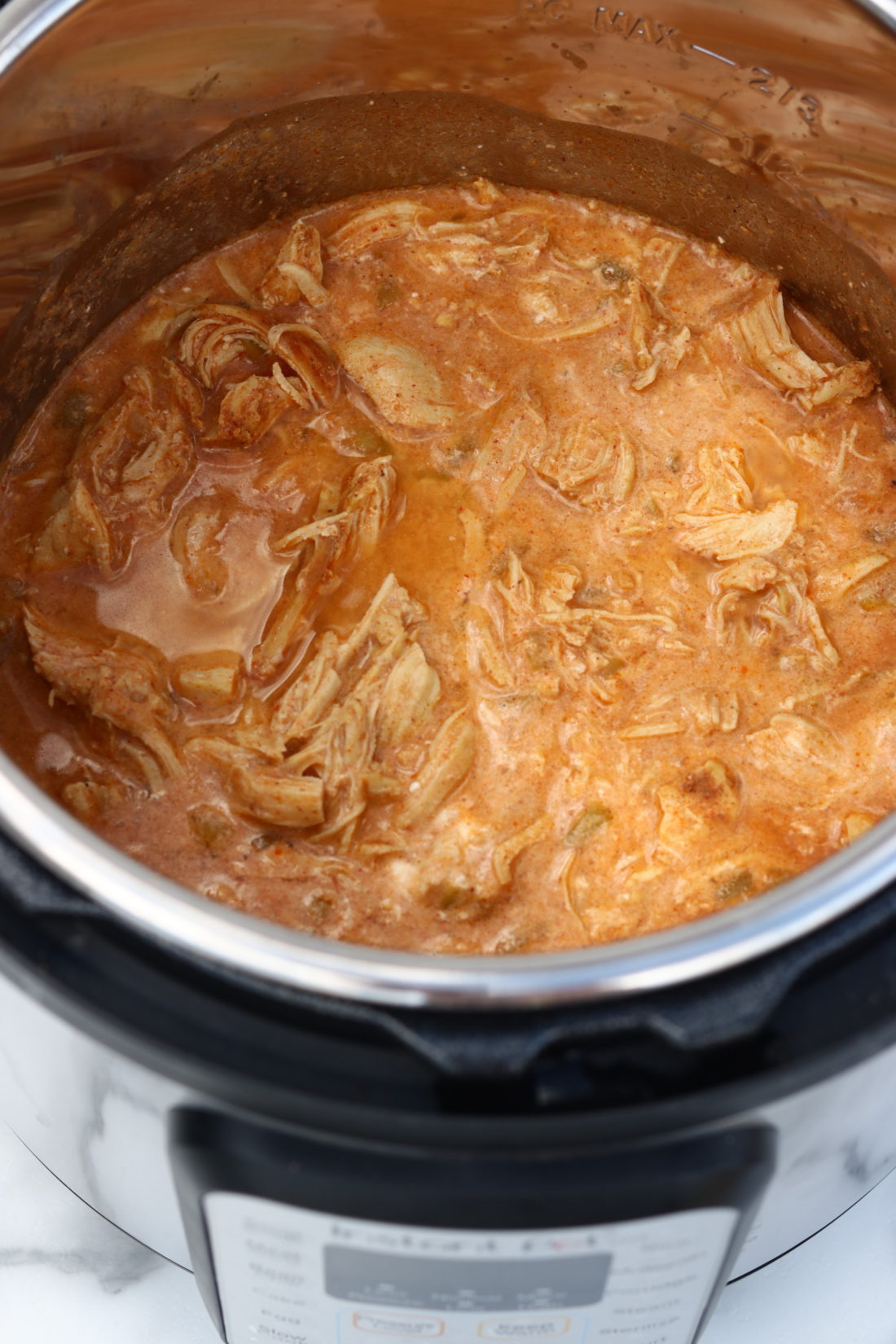 My family and I love this recipe. It's so easy and fast to make. Not to mention it's a comfort food that leaves me guilt free.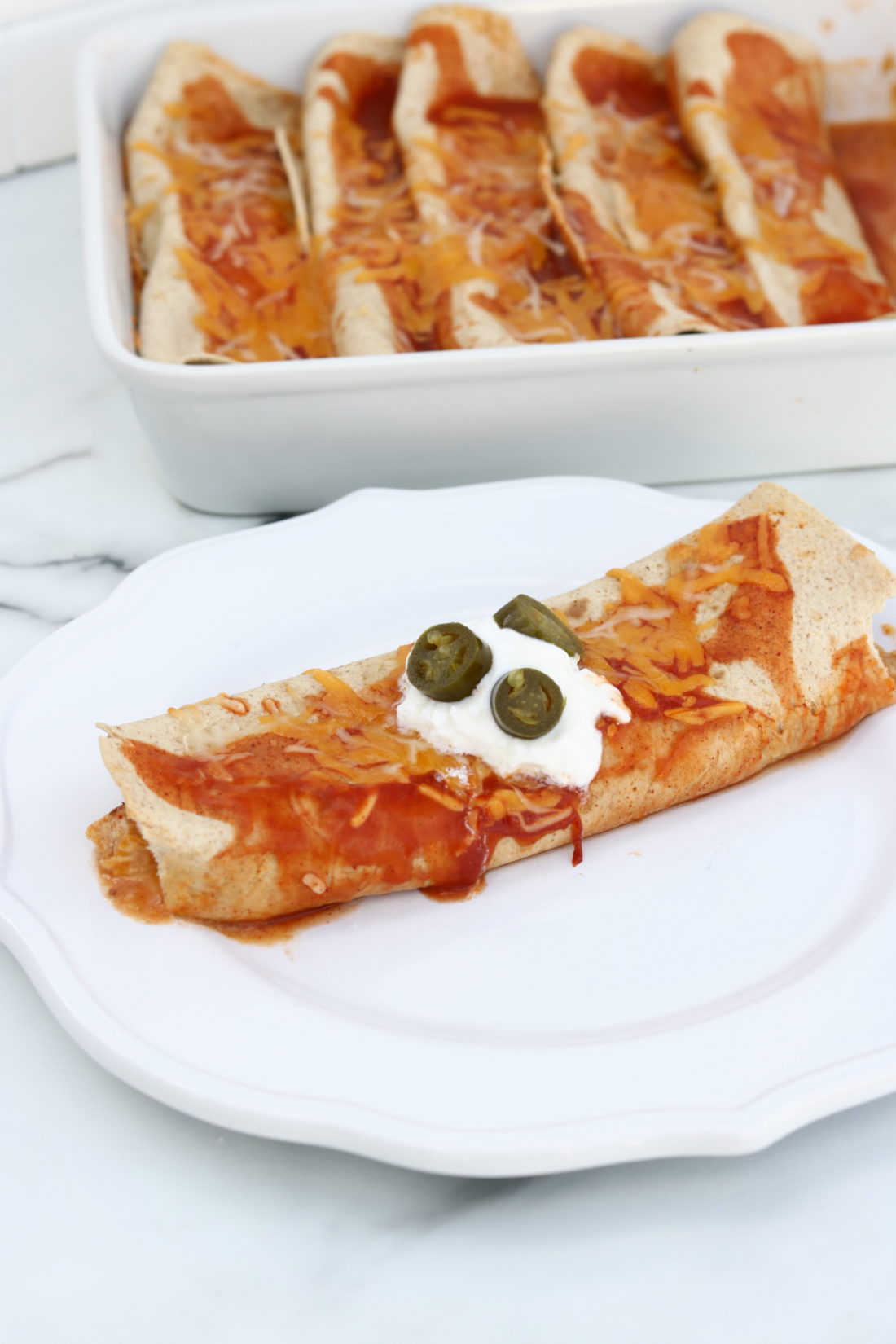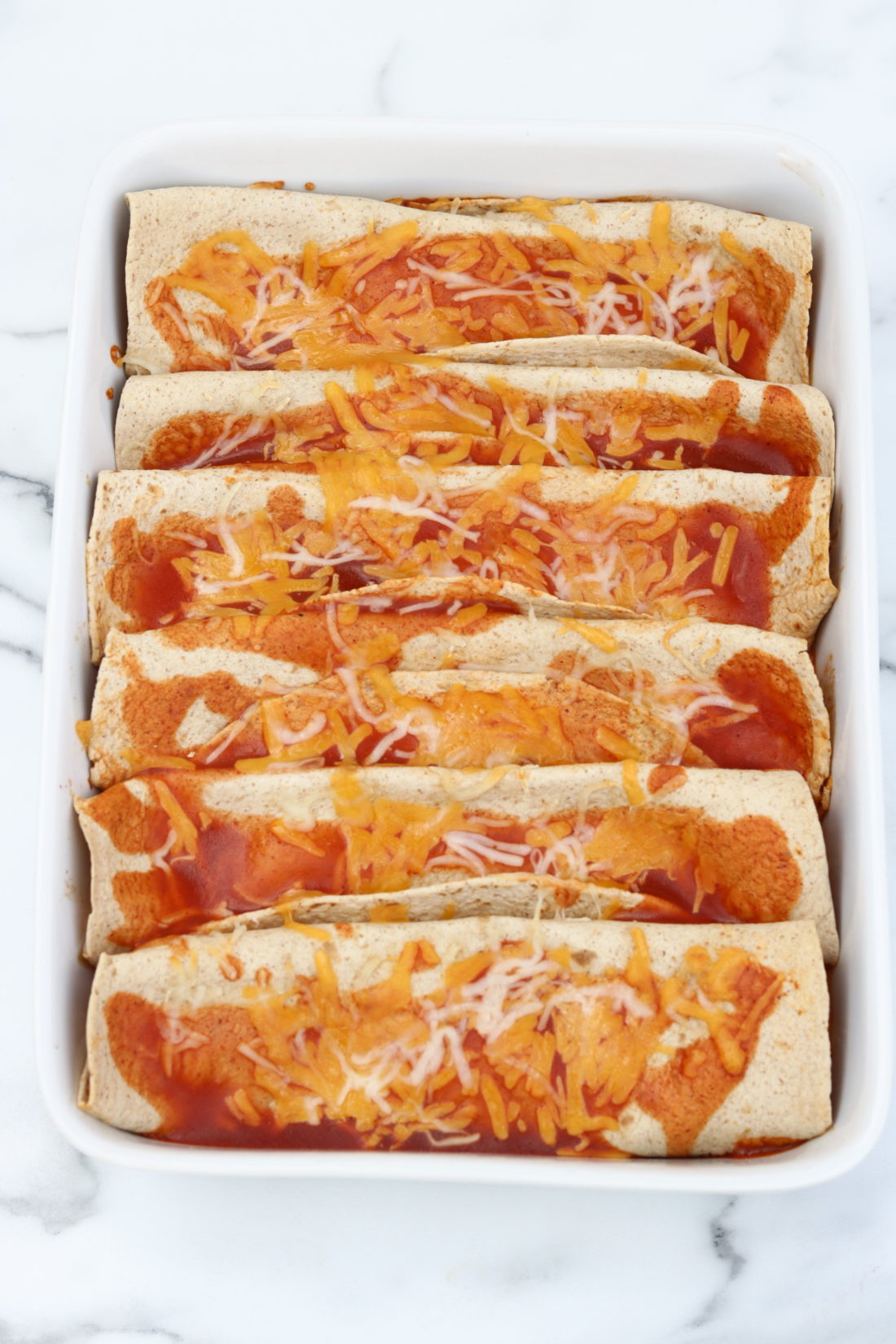 Low Carb
Use Whole wheat Tortilla Carb Balance burrito size shells. By using the Tortilla Carb Balance shells it makes this dish low carb. They are only 8g of net carbs per serving. I like to eat this on my low carb days since I follow the FWTFL . Check your local grocery store for these.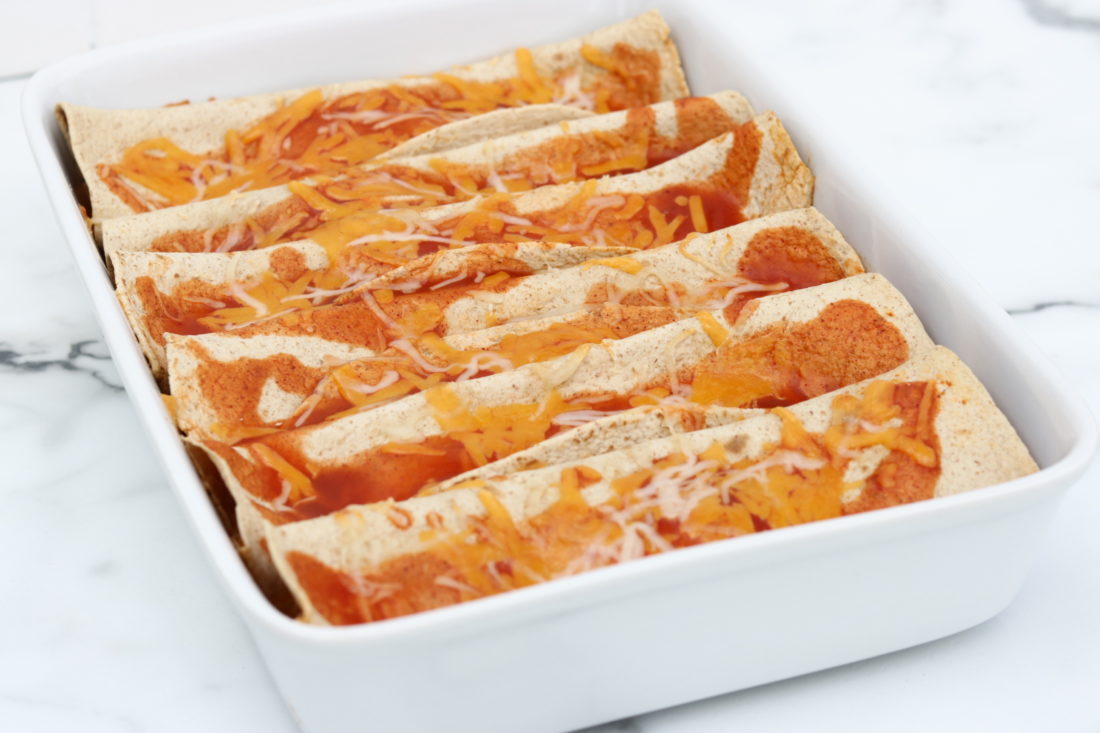 Greek Yogurt
By using Greek yogurt in place of sour cream makes this recipe a healthy one. My kids can't even tell the difference. I don't even buy sour cream anymore. Give it a try.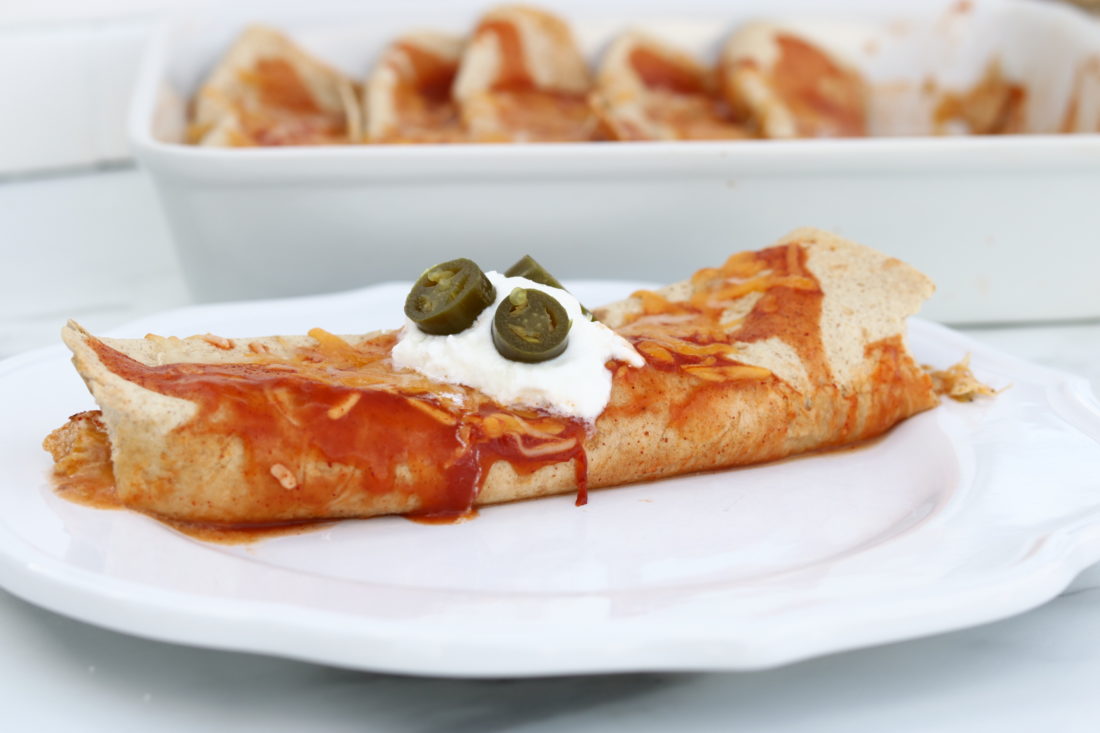 Homemade Taco Seasoning
Homemade Taco seasoning is very easy to make and healthier than the store-bought kind. It only takes a few minutes to make and I store mine in a spice jar I bought from here.
Store in a spice jar.
2 Tablespoon Chili Powder
1 teaspoon garlic powder
1/4 onion powder
1/4 crushed red pepper flakes
1/4 teaspoon paprika
2 teaspoons ground cumin
1/2 teaspoon dried oregano
1 teaspoon black pepper
In a small bowl, mix together chili powder, garlic powder, onion powder, red pepper flakes, oregano, paprika, cumin, salt, and pepper. Store in a glass seasoning jar.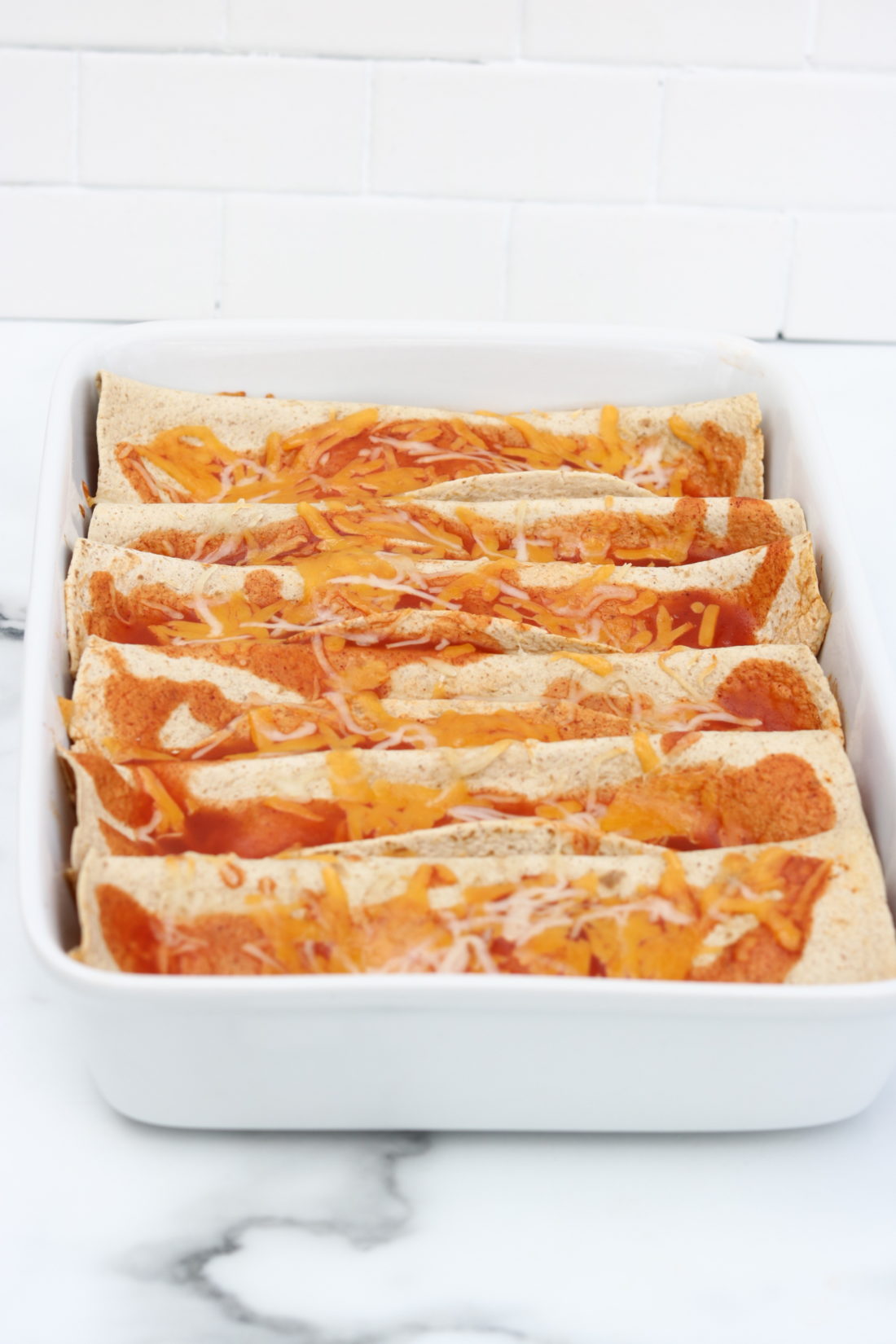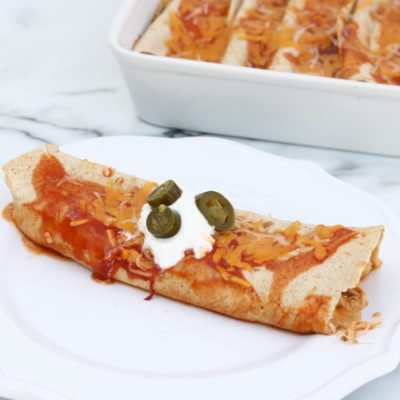 Instant Pot Low Carb Chicken Enchiladas
Instant Pot Low Carb Chicken Enchiladas.
Ingredients
1.5

lbs.

chicken breast

about 5

Taco Seasoning

homemade or store bought See my Homemade Taco Seasoning below.

2 - 10

oz.

cans of enchilada sauce

red

1 - 4

oz.

can dice green chiles

1-2

cups

of Mexican cheese.

1-2

cups

Plain Greek Yogurt

6

Whole wheat Tortilla carb balance

I used burrito size, but use whatever you prefer. Using

NOTE: By using Whole wheat Tortilla carb balance makes this dish low carb.
Instructions
Season both sides of chicken with Taco Seasoning and place in Instant Pot or Electric Pressure Cooker.

Pour diced green chiles over chicken.

Next, pour 1 can of the red enchilada sauce over chicken.

Set Instant Pot for ten minutes.

Once its finished turn off Instant pot and let it naturally release.

Remove chicken and shred with a fork.

Return the shredded chicken to the Instant Pot and add 1 cup of Plain Greek Yogurt. Mix well.

Preheat over to 350 degrees.

Spray casserole dish with non-stick spray. Spread approximately 1/2 can of the enchilada sauce on bottom of casserole dish.

Layout 6 Low Balance Whole Wheat Tortilla and divide the chicken mixture evenly between them.

Sprinkle with a little bit of cheese and roll enchiladas and place in casserole dish.

Pour the remaining enchilada sauce over the tops of enchiladas and sprinkle with remaining cheese.

Place in oven and bake for 20 minutes.

Remove and serve.

Top with remaining greek yogurt in place of sour cream if preferred.

Garnish: chopped cilantro leaves, Greek yogurt, Sour Cream, Hot Sauce, Olives
Nutrition