I am so excited to be part of R&R Workshop's  Polka Dot Week!!  I have teamed up with 15 of my fabulous blogger friends to bring you some Polk Dot Projects.
Today I am sharing this free polka dot printable I created.  You know how crazy I am about polka dots and my champagne.  And let's not forget about glitter! This saying describes me so perfectly!  I just love it!  I put mine in a frame on my nightstand next to my bed.  This is so I can see it every morning when I wake up and every night before I go to bed.  It would look great in your office too.  I however, do not have an office so this worked for me.  This picture prints as an 8×10.  I am using an 11×14 frame with an 8×10 mat.  So cute!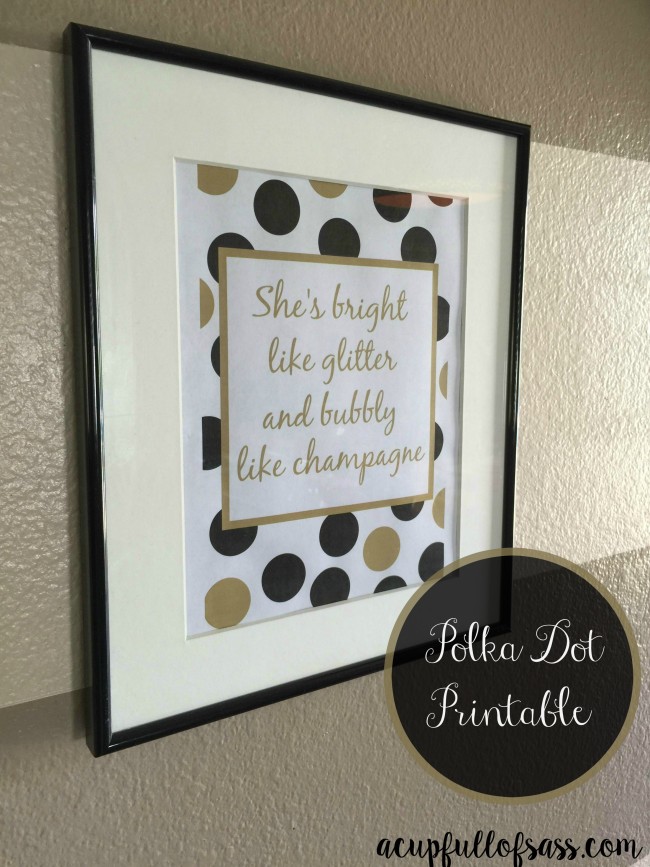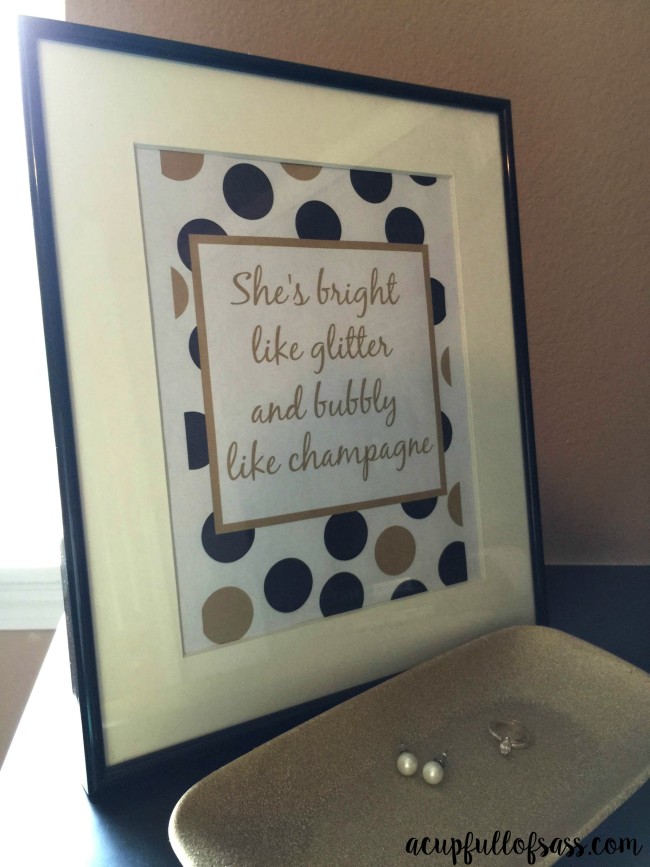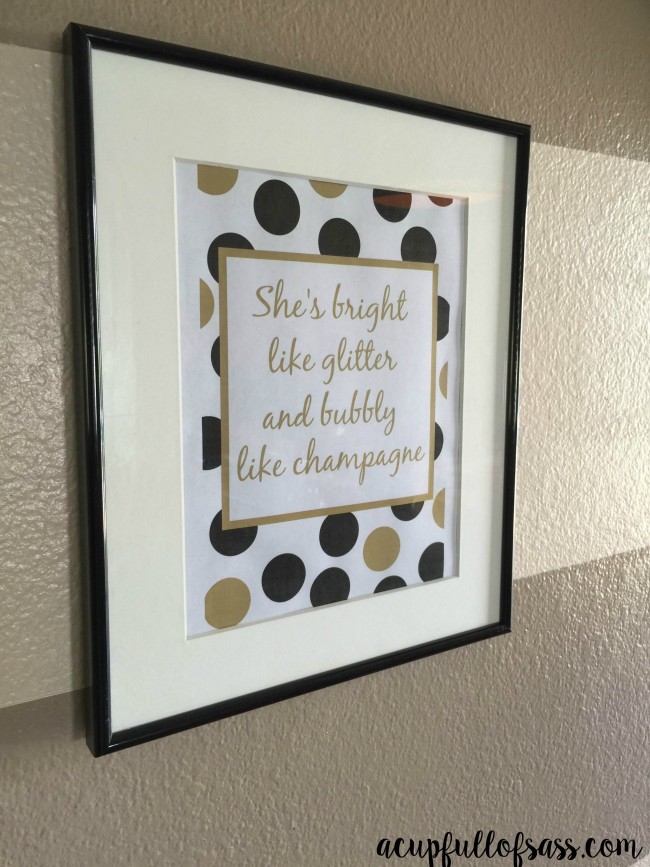 Click on the image below to print an 8×10.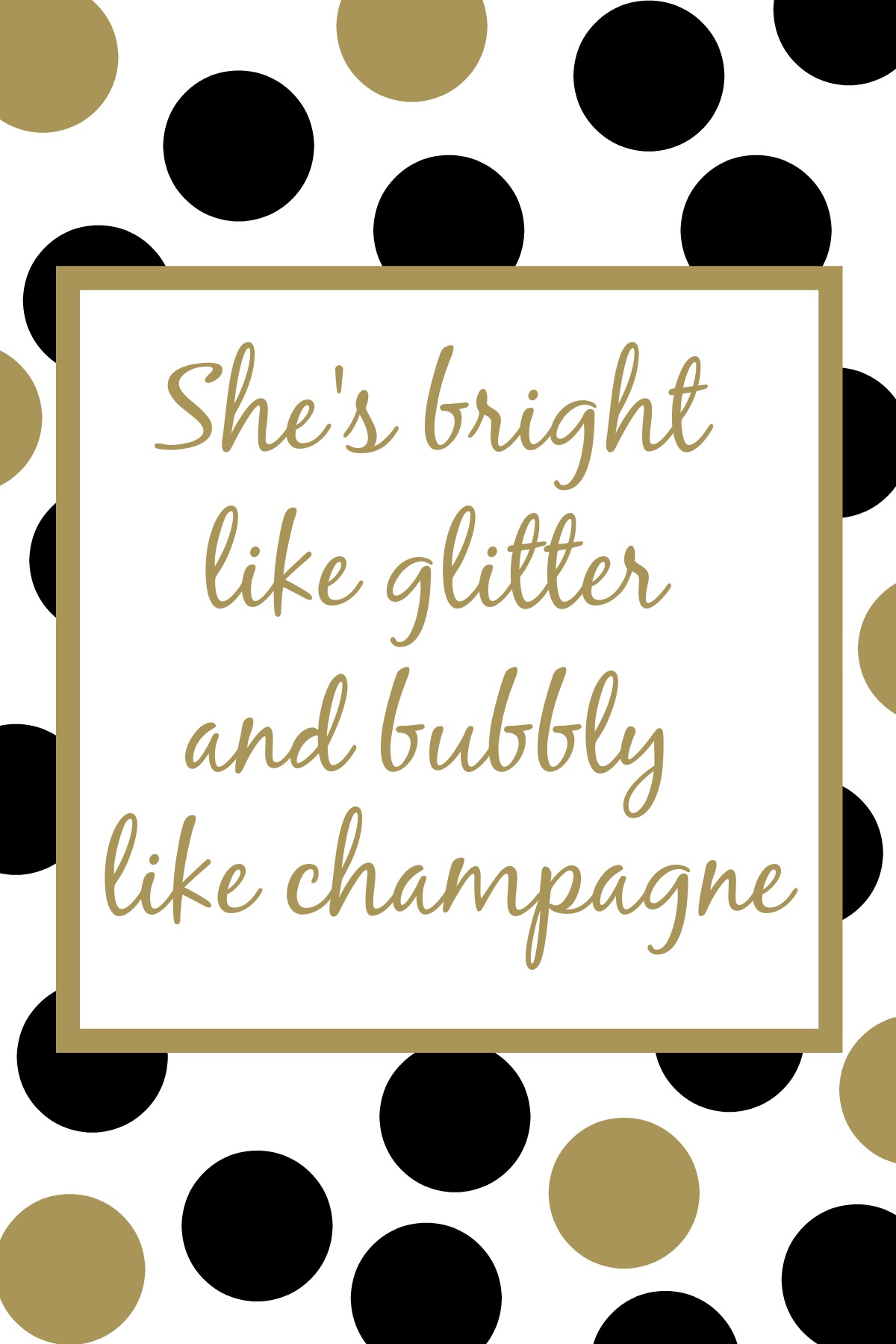 I hope you love my printable as much as I do!  Now don't stop here!  We have more 15 more Polka Dot Projects to share with you.