Host an S'mores Bar Party this summer. It's fun for all ages. I mean who doesn't love S'mores? I created a fun S'mores Bar and Hot Dog Bar party for our guest to enjoy.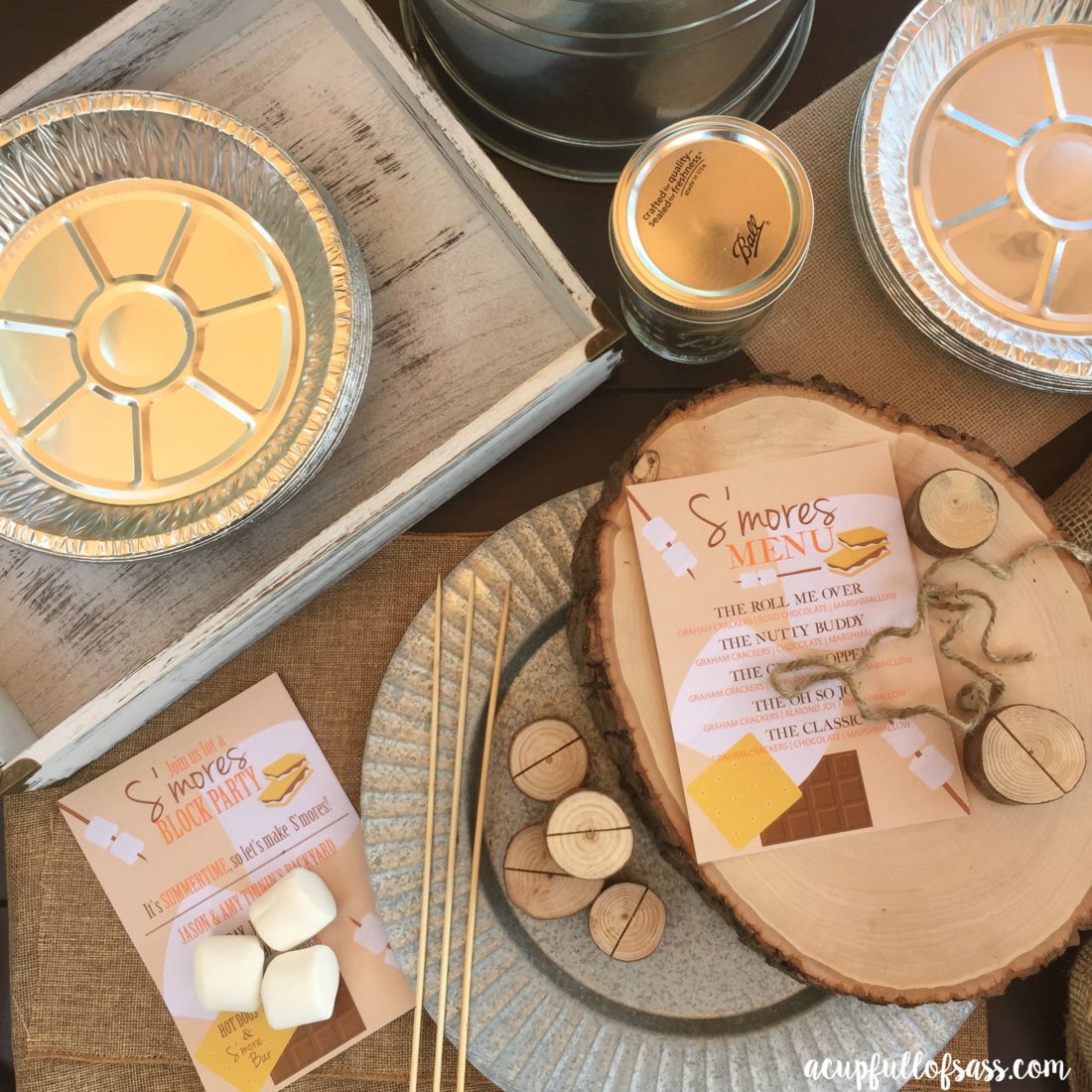 Using a 3 tier tray added a nice look and worked perfectly for the S'more ingredients.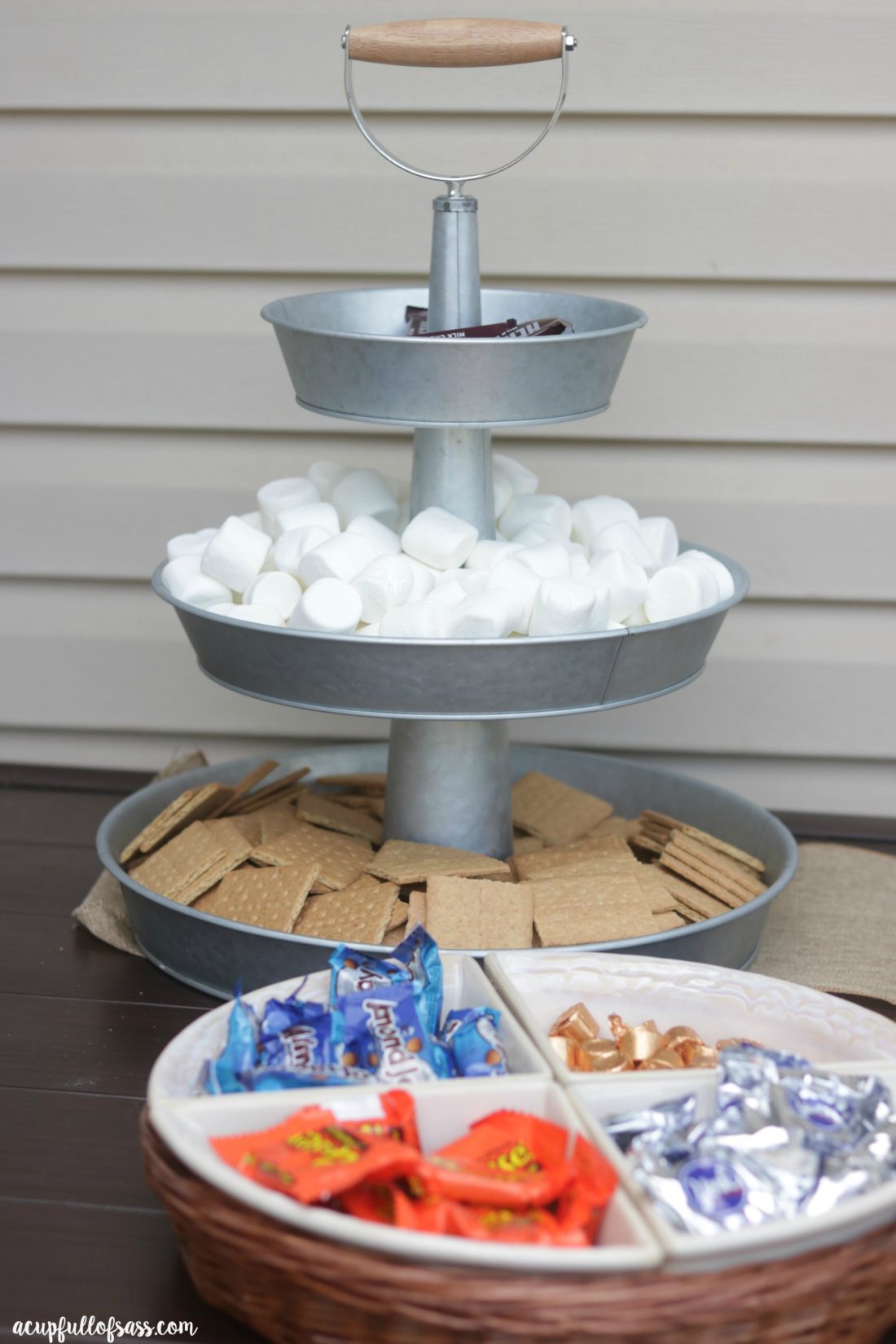 I set up a Roasting Station where guests could create their own s'more. You can see my post on my DIY TABLETOP S'MORES ROASTING STATION to see how I did it.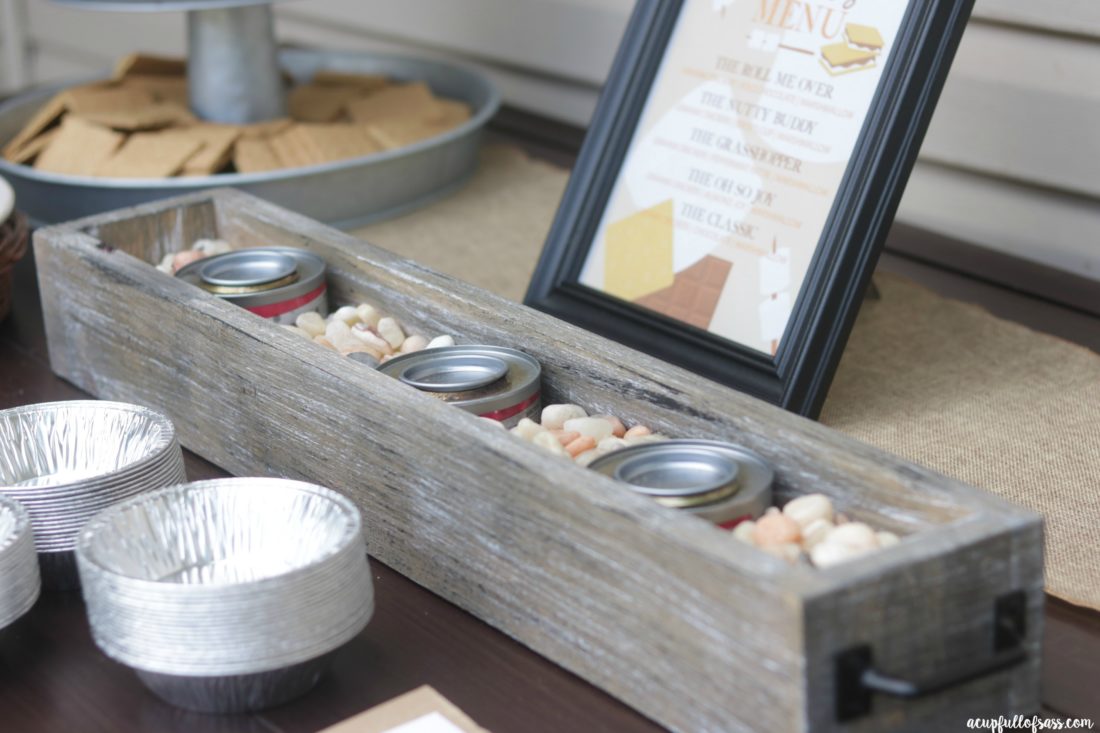 I used small pie pans to serve the S'mores. I also added miniature candy bars for each guest to use when creating their special; S'Mores.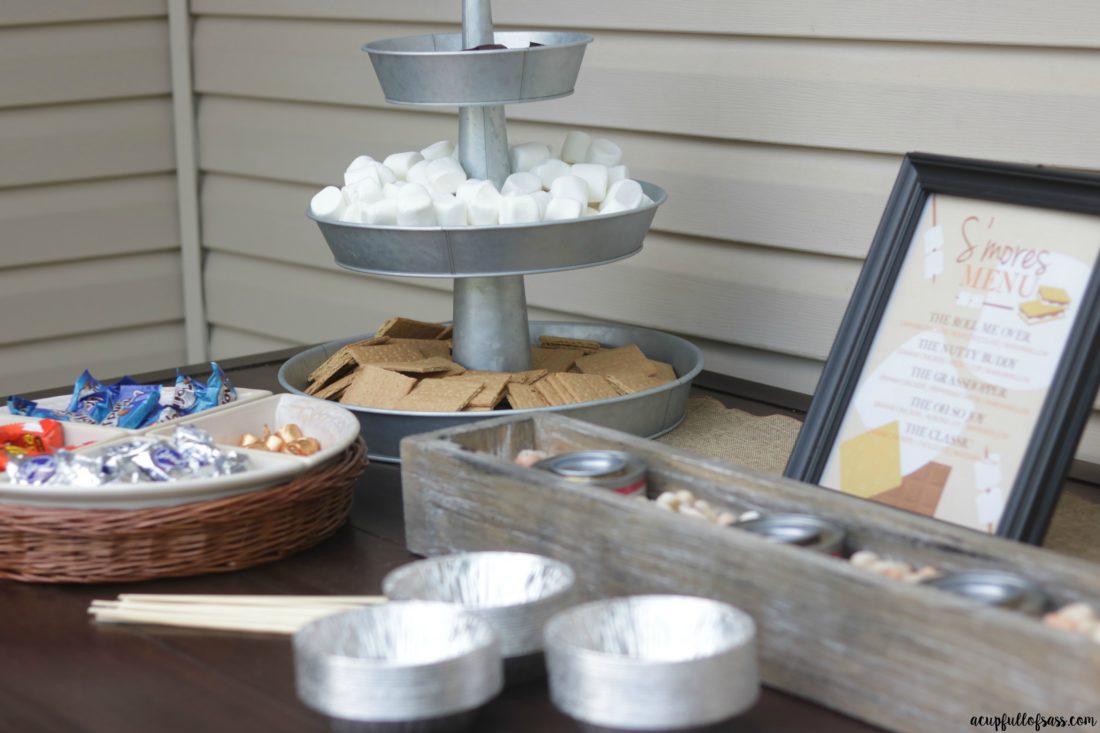 I created a fun S'mores Menu showing the different creations you can make.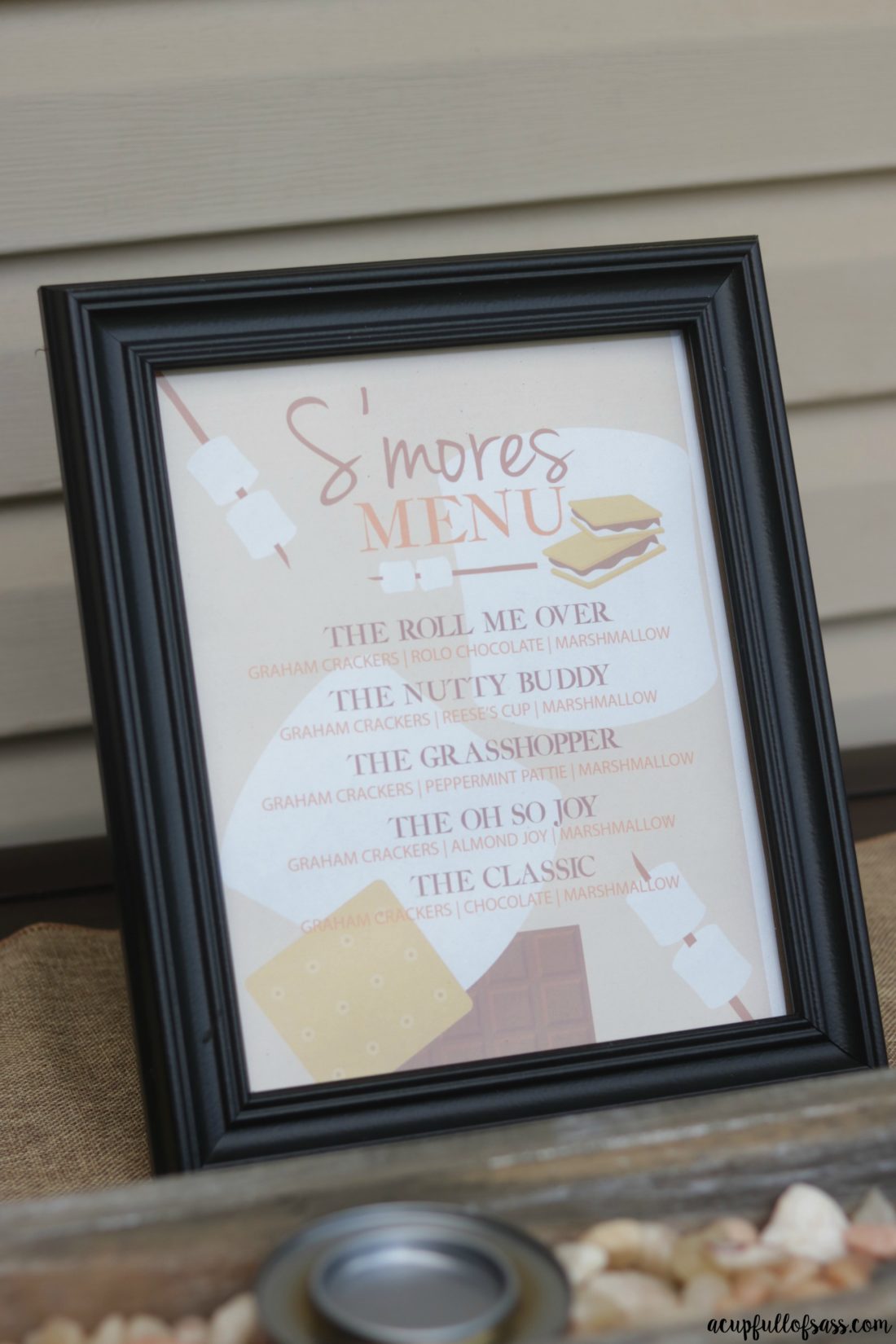 I used Galvanized Buckets to serve the chips and pint size mason jars to serve the condiments. Instead of plates, I used pie tins. The kids loved this idea!
Instead of plates, I used pie tins. The kids loved this idea!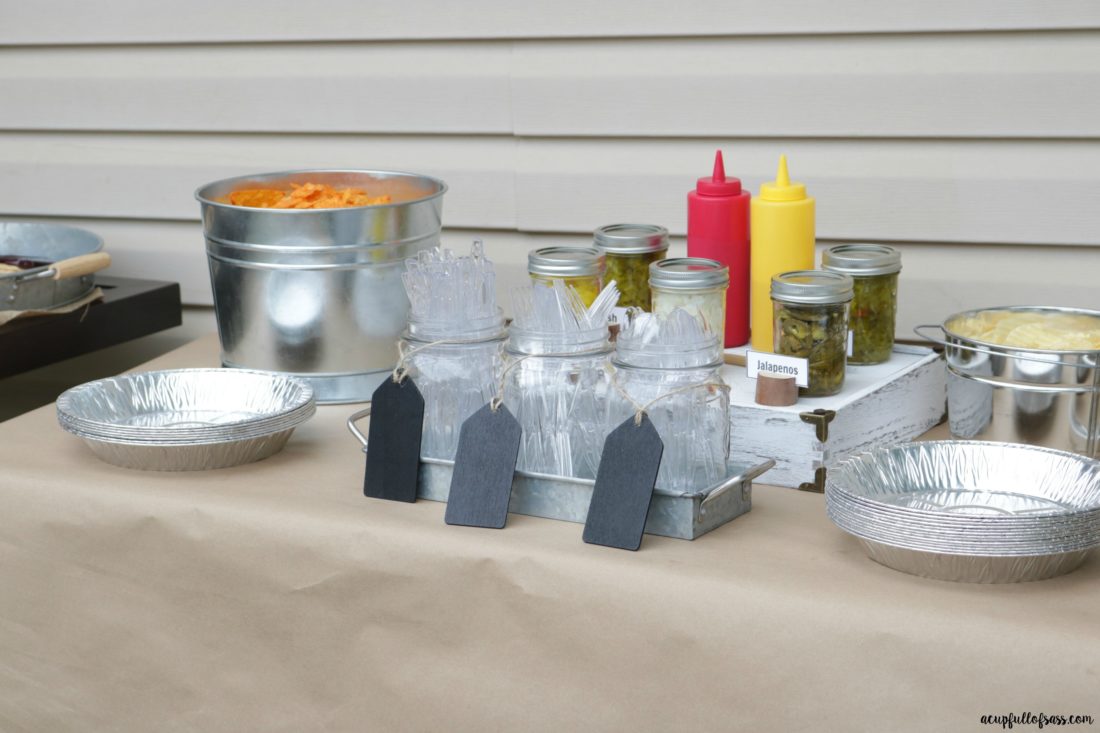 I labeled each condiment so my guest did not have to guess.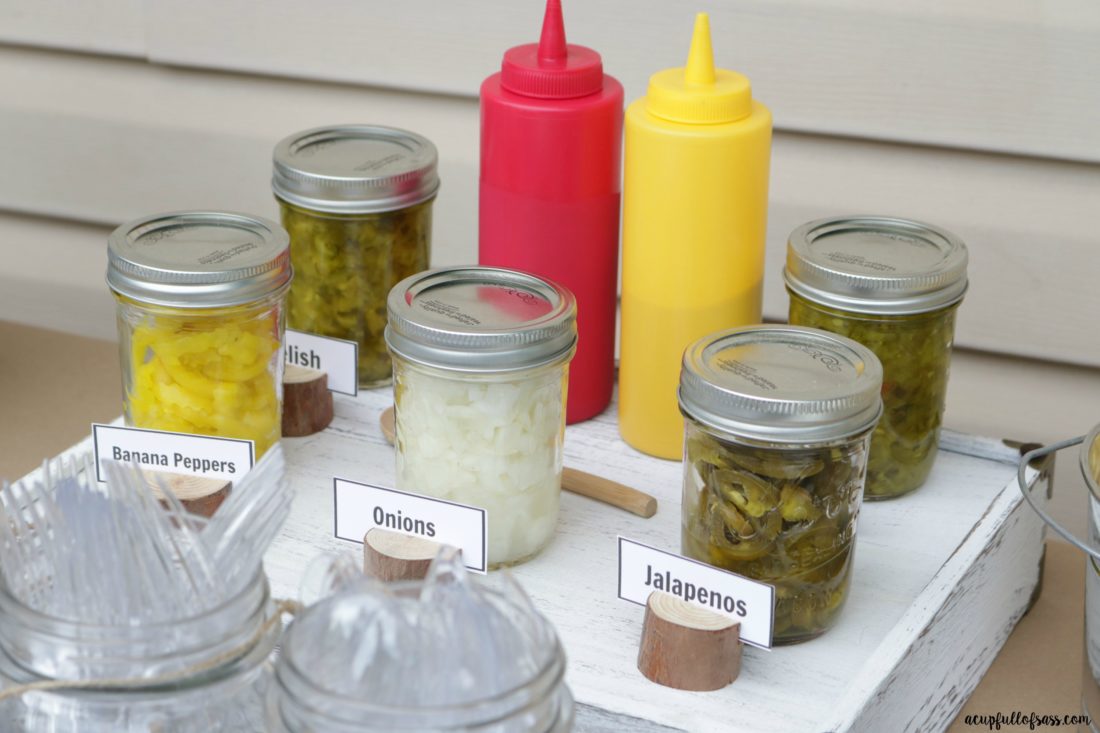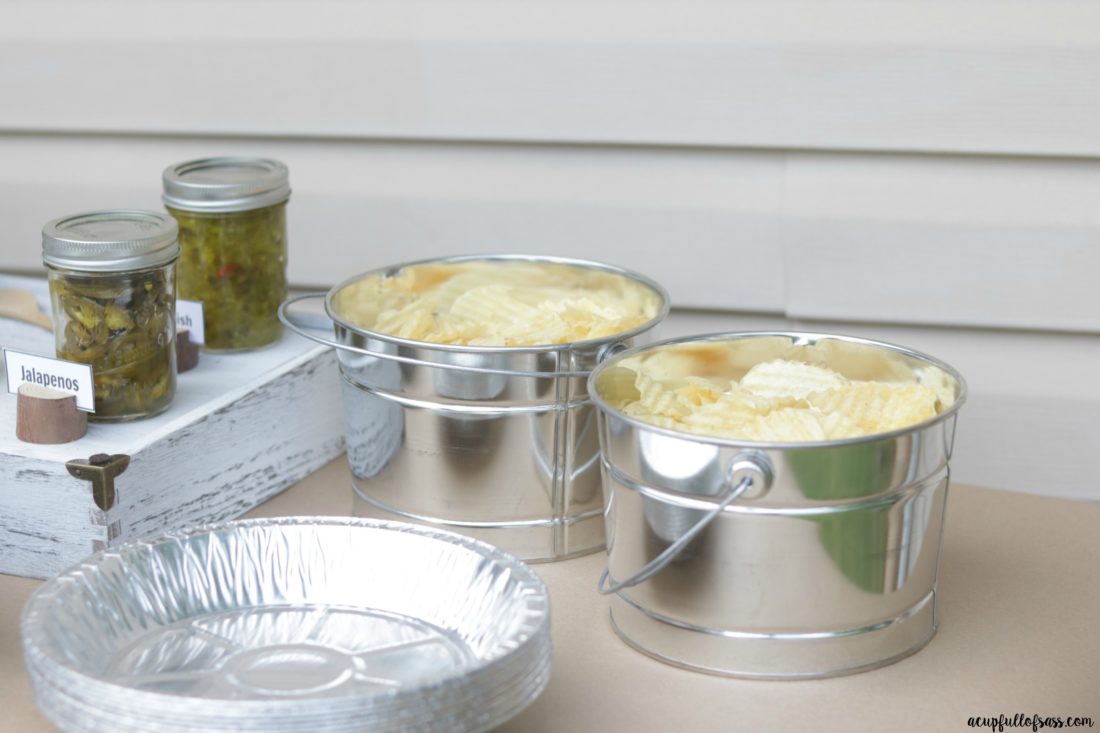 I set a Drink Station up with water, tea, Elderflower & Rose Lemonade, and Lemonade. Behind the drink stations, I set up a kid table covered with brown paper bag type paper. This was the kids could draw pictures and write saying. It was a hit!
I found this Outdoor Adventure Scavenger Hunt and knew it was the perfect activity for the kids. You can find it here. The kids absolutely loved this!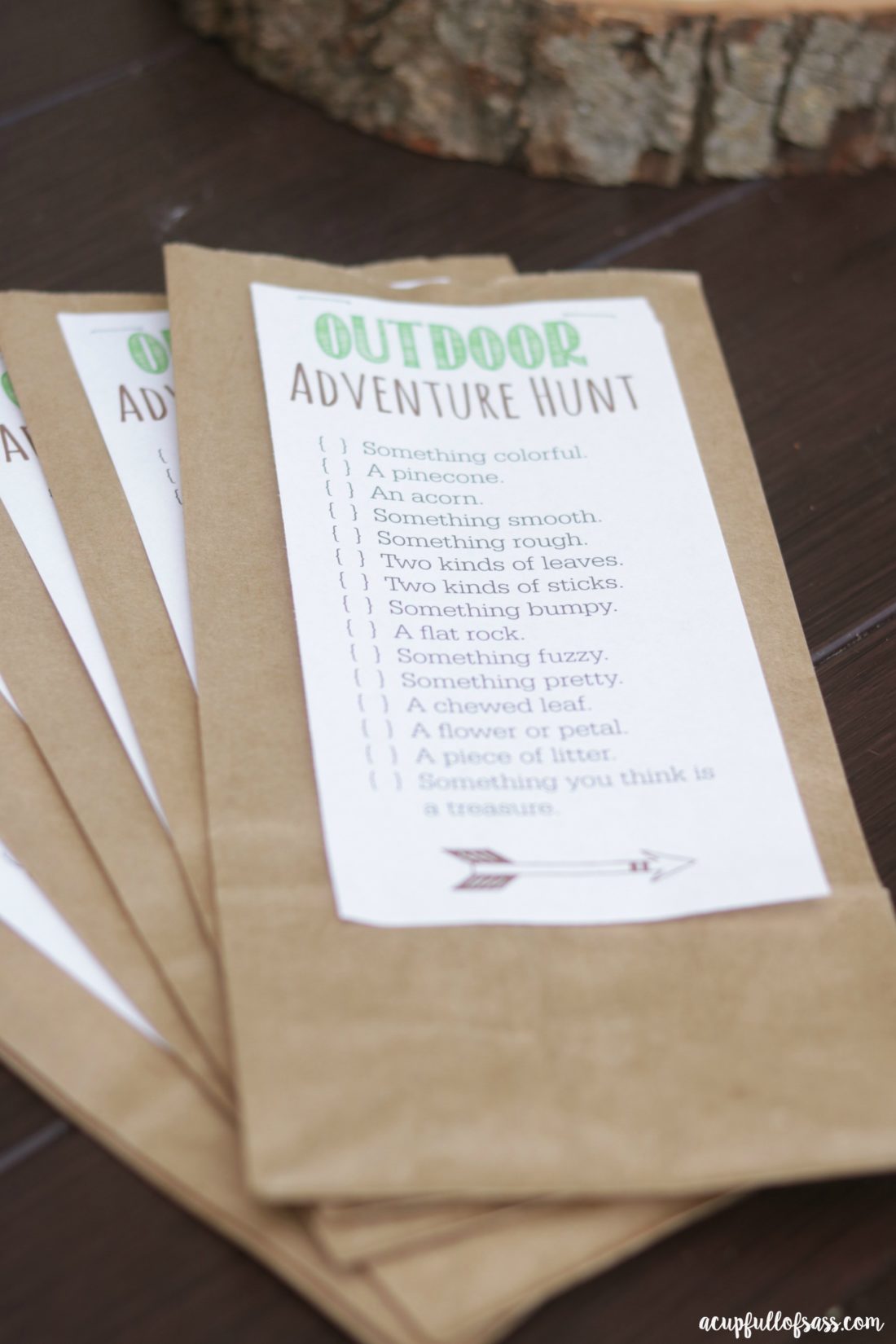 I think there is so much you can do for an S'mores Bar Party. My kids are already asking if we are going to do another one this summer?  I mean why not? This is what Summer is all about!


If you love S'mores you will love my S'mores Brownies. Trust me!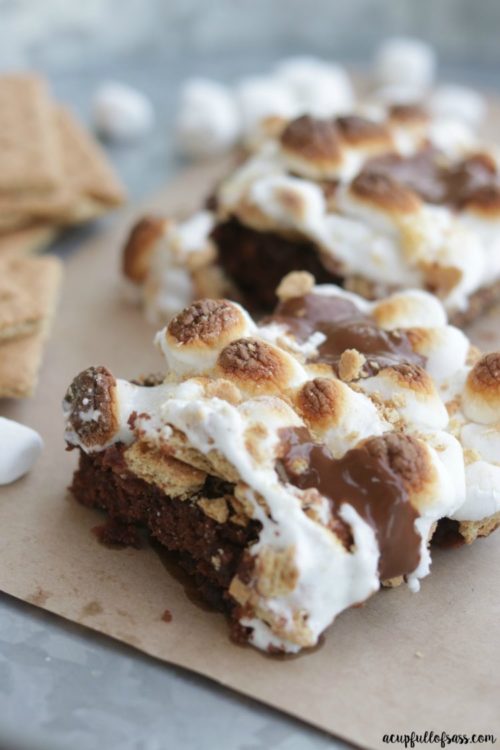 xoxo,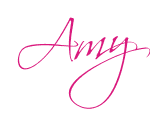 Facebook | Pinterest | Twitter| Instagram| YouTube