Today we have another great Bible Printable with Scripture Topics. I am so excited to use this myself!

Happy November everyone! I can't believe I'm saying that already. My name is Bethany and I blog at Southern Couture in case we have never met. I am always so excited to be able to hang out here each month.
Bible journaling is my passion so it's been a blast to share tutorials and printables with y'all each month. I hope you have enjoyed them so far and have found your own inspiration like this one that I shared last month. It is perfect for Thanksgiving too!
Today I am sharing a Bible printable with scripture topics listed that is perfect to place in several different places. I currently have mine in the front cover of my journaling Bible and attached it using washi tape. I love to reference it when I'm needing some inspiration and guidance of where to journal in my Bible next.

This printable is also perfect when you are struggling with one of these topics or needing something specific, just flip to the printable and you have scripture ready for you to meditate on.
Another awesome place to keep this printable is in your planner on one of those extra note pages that are usually in the back. Sometimes we just get overwhelmed with the craziness of life and need some time to take a time out.
Use a highlighter to mark off each topic or scripture as you illustrate that verse in your Bible and use it as a checklist.
But wait…There's more good news! If you love this printable and find it useful to help guide you with your own Bible journaling, then you have to check out Adventures in Bible Journaling: An Extensive Beginner's Guide to Art and Bible Journaling.

This is my brand new eBook that is full of information to get you started today. Adventures in Bible Journaling will show you:
How to overcome your fears of getting started

Detailed descriptions of art supplies to use in your own Bible or journal

Step-by-step tutorials to using the art supplies

Tips and Tricks to make your entries as stressLESS as possible
The printable above is one that you can find in one of the available packages along with numerous other printables to guide you. And if you are more of a visual learner and would love to see Bible journaling in action, I also have instructional step-by-step tutorial videos available to view to make it even easier.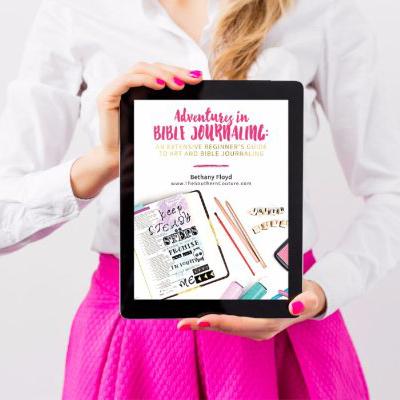 I hope you will check it out and find it as useful as so many already are. Be sure to check it out now and snag it while you can at a limited time promotional pricing. The price will go up, which will still be a great value, but why not get it now while the bargain is even better?
Let me know if you have already got yours and what you think. I would love to know in the comments below. If you have any questions, then please feel free to ask those too, and we can all benefit from those.
Now don't forget to print your FREE scripture topic list and attach it to the inside of your Bible or journal today. Thanks for having me again y'all! I can't wait to hopefully be back next month with another fun idea for you to use in your journaling Bible just in time for Christmas!!
And the greatest of these is love,
                                                                                               xoxo,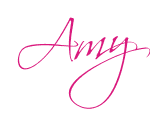 Facebook | Pinterest | Twitter| Instagram| Periscope