If you are looking for some easy Fourth of July ideas, you are in luck. This year we will actually be on vacation during the Fourth of July, so I decided to put this fun table together for my kids. They love it when I do this sort of thing. Here is the best part, I did not bake any of the dessert items. None. Doesn't get much easier than that, now does it?!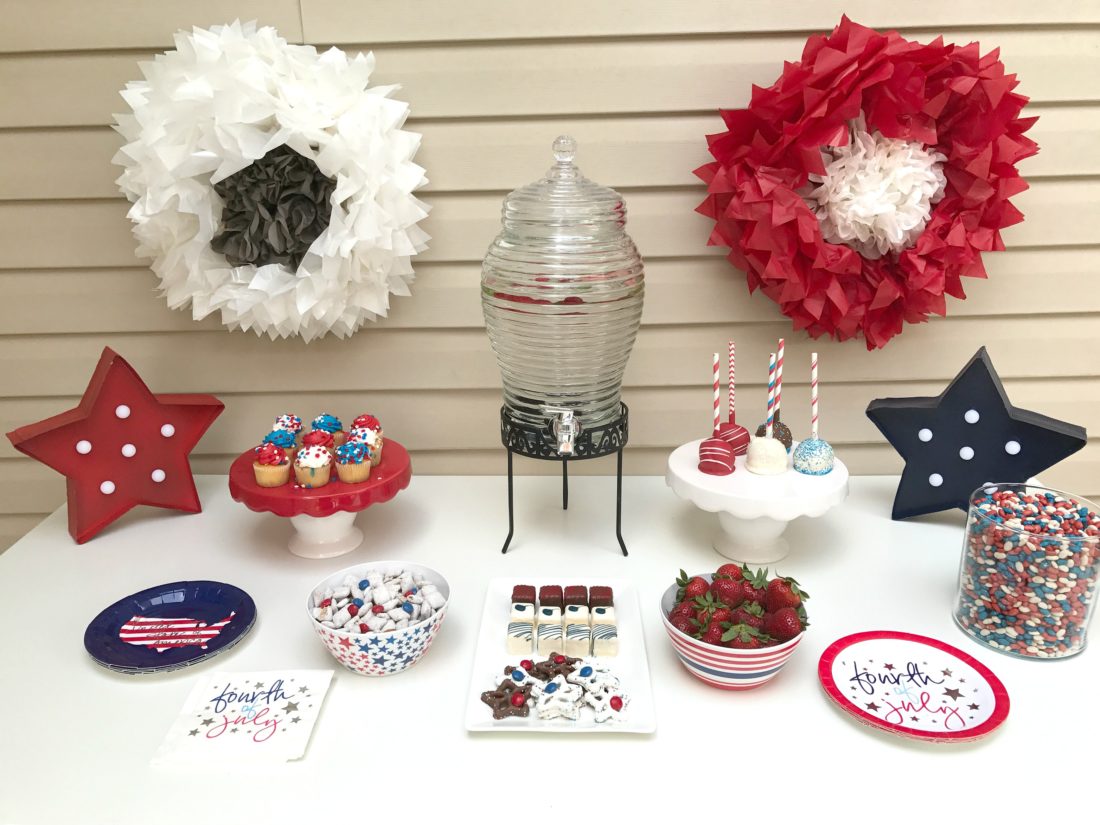 I found the cake pops, chocolate covered pretzels, mini cupcakes and mini cake bites at Wal-Mart. Don't get me wrong, I love to bake, but sometimes store-bought items just make sense. Not to mention, they just probably look much better than if I had tried to bake them.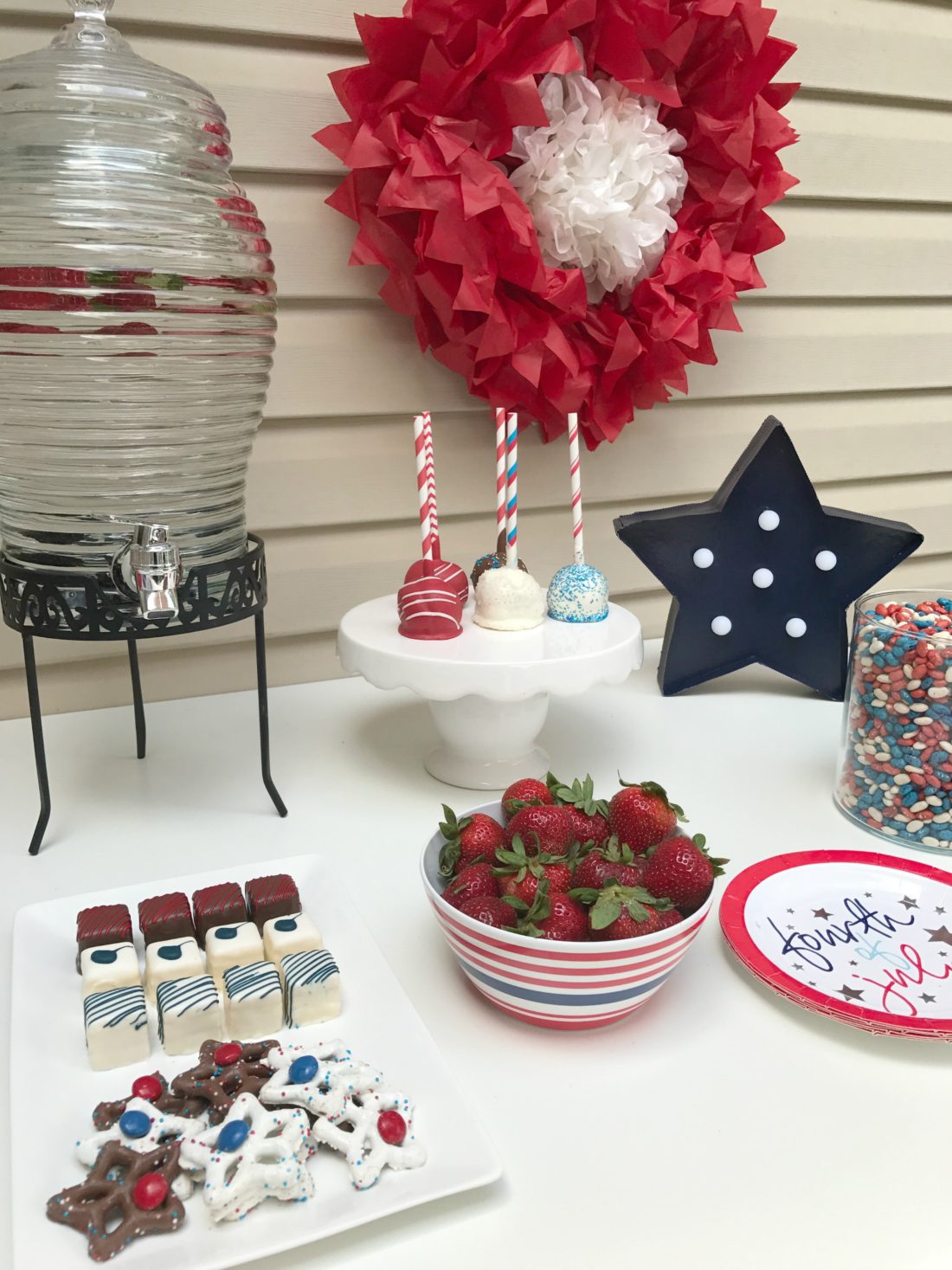 Most of the decorations are ones I already had. I guess that's what happens when you host a gazillion parties. Here is where the items are from.
Pom Tissue Flower Kit – JoAnn
Cake Stands – Target
Drink Dispenser – Probably Amazon
Stars – Wal-Mart
Bowls – Wal- Mart
Fouth of July plates and napkins – Target
Red and Blue Beans – I made them and the tutorial is here.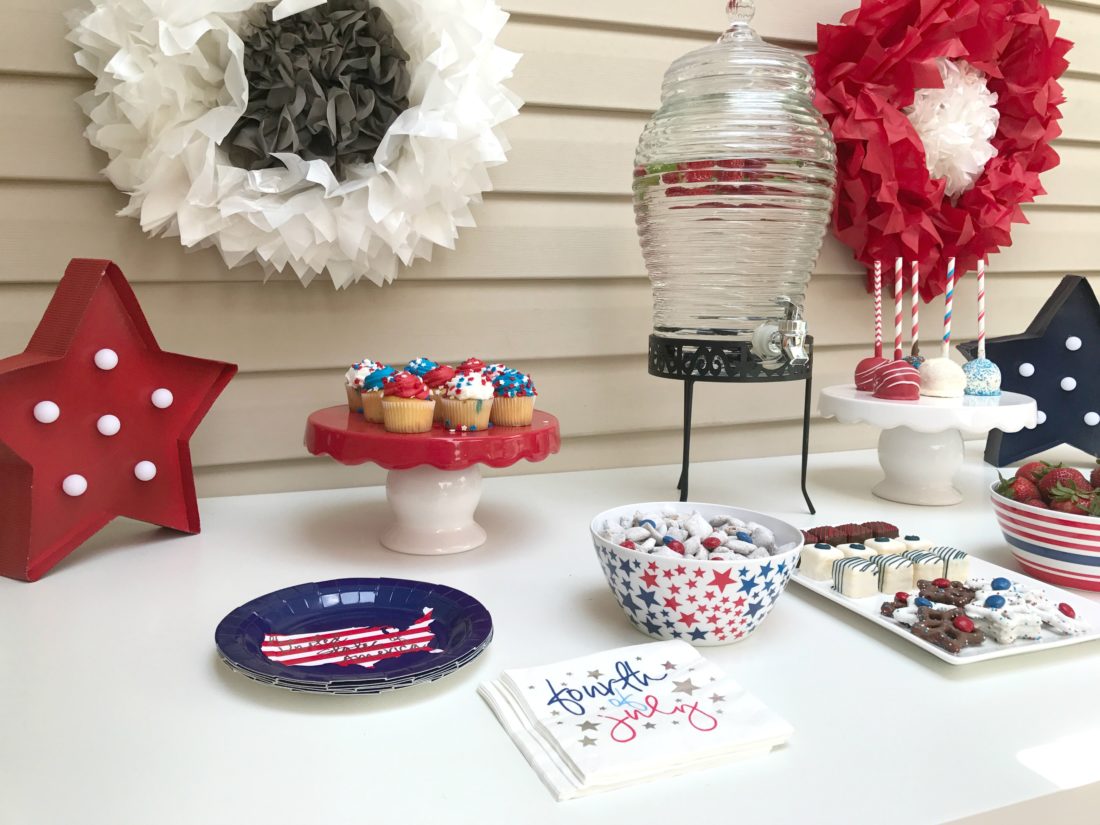 That's it. Super easy and fun. These are things my kids will remember when they are older. Making lasting memories with my family is priceless. I hope this gives you some ideas on how to create and host a fun Fourth of July Party.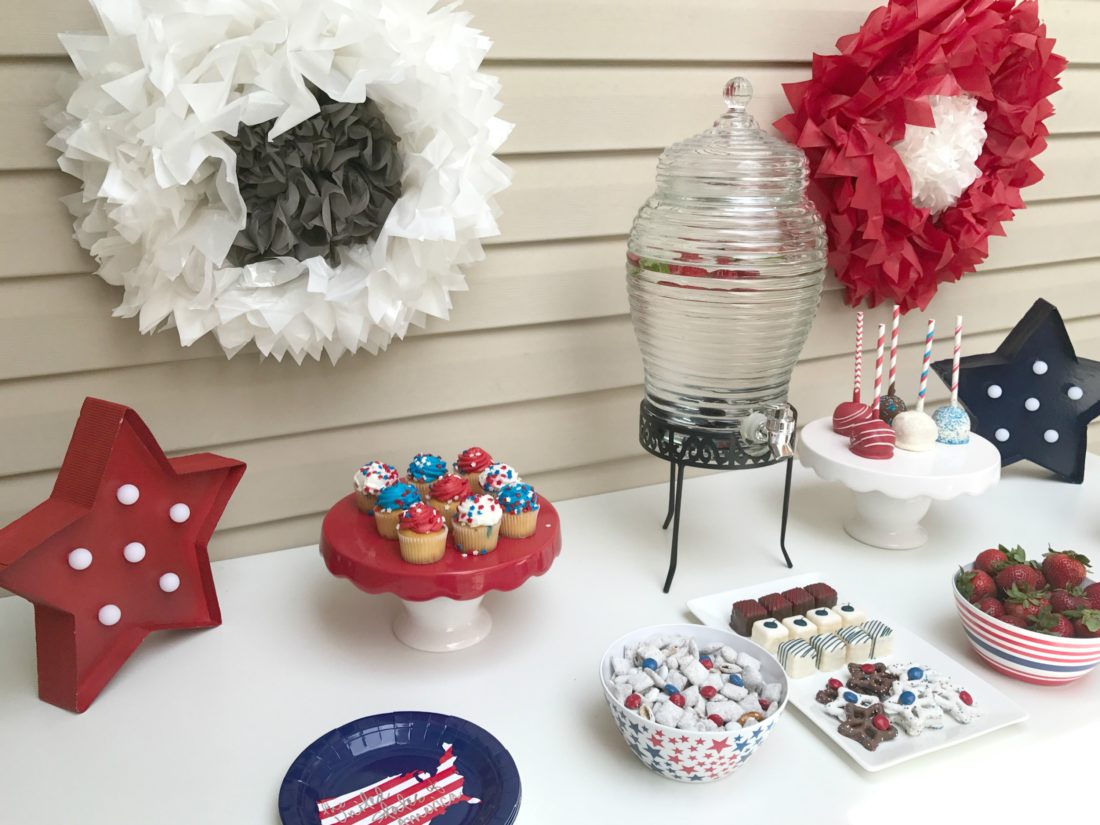 Other Fourth of July Ideas:
Red, White and Blue Beans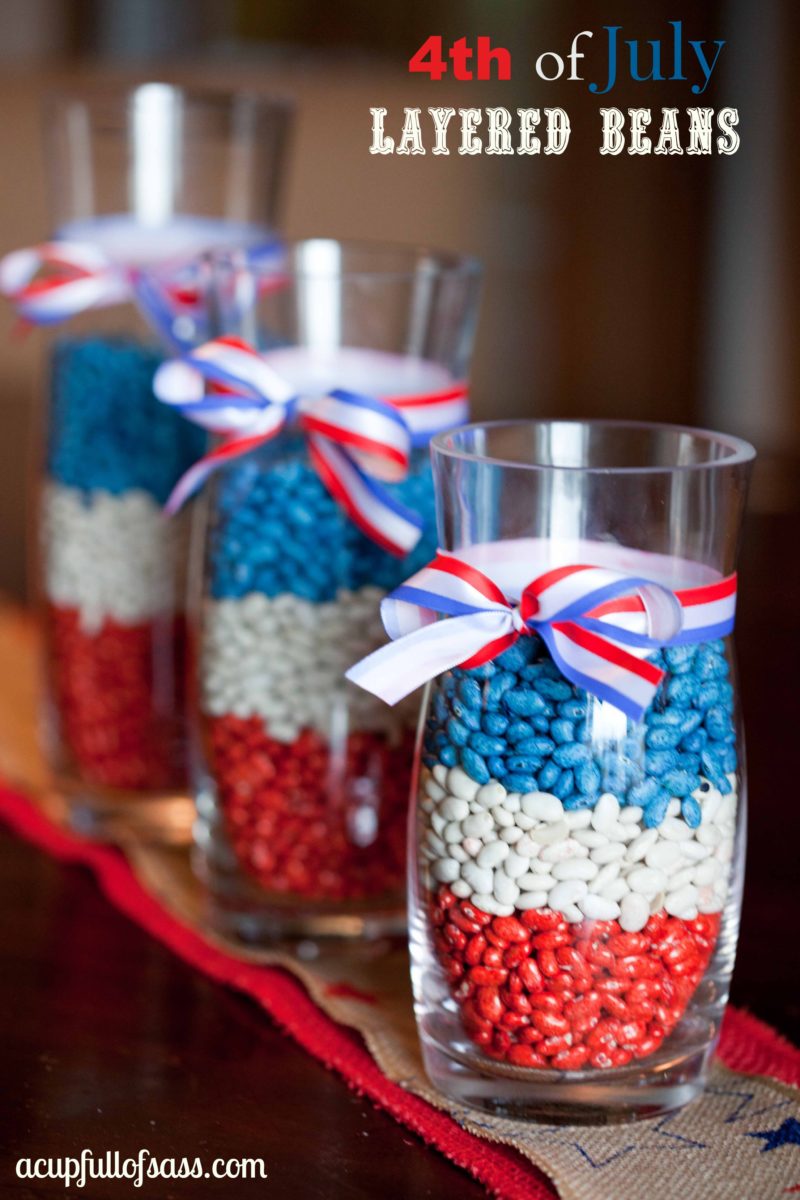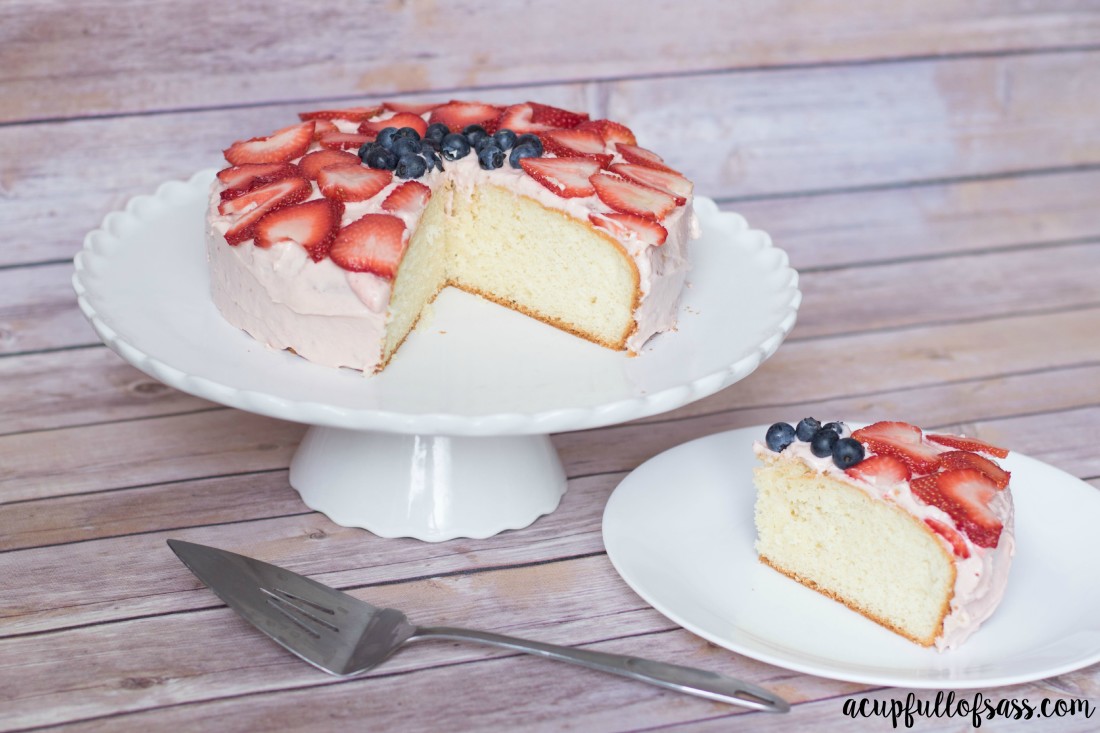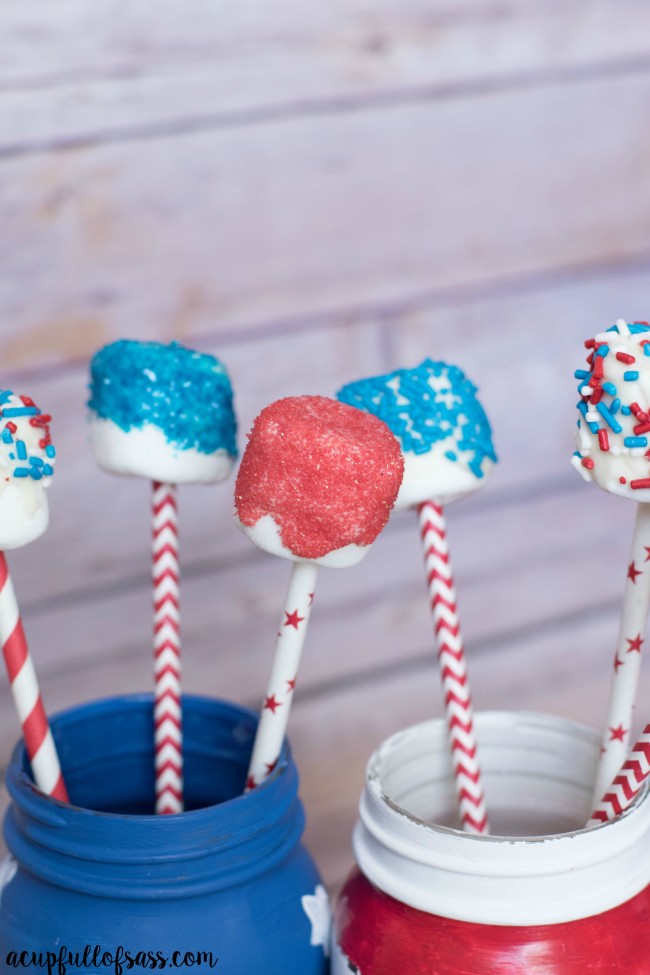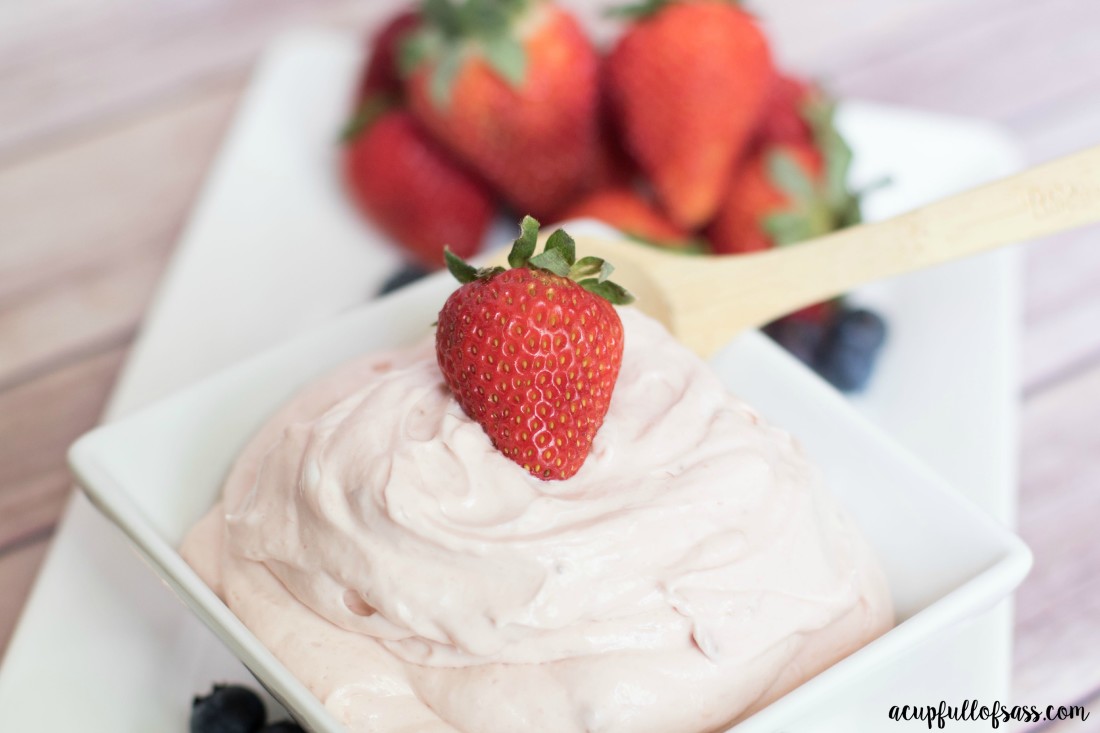 xoxo,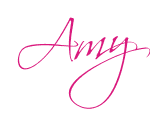 Facebook | Pinterest | Twitter| Instagram| YouTube