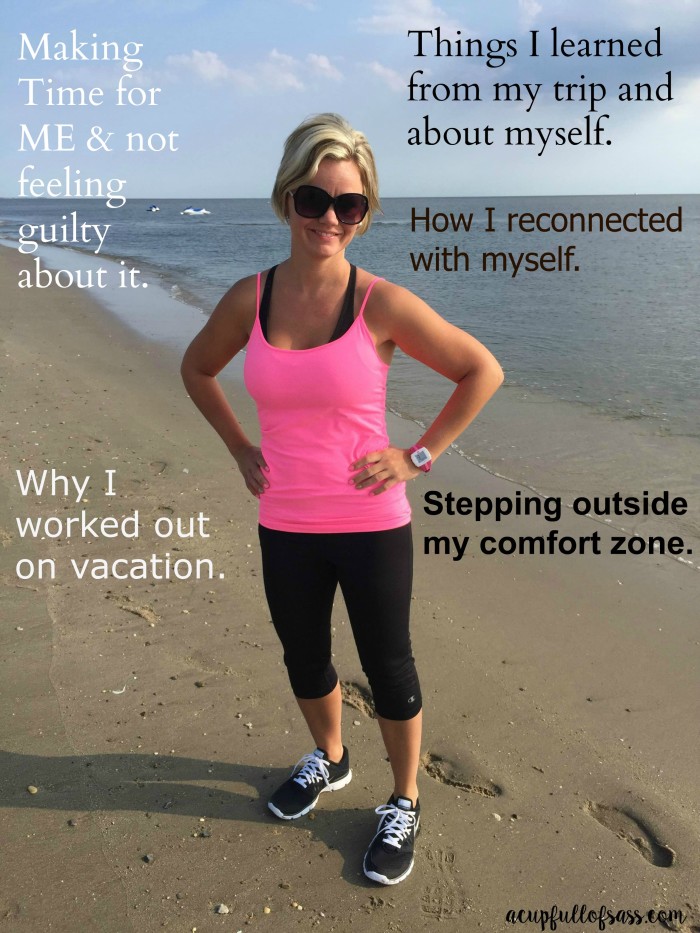 It's good to make time for yourself. It's good to get away and find yourself again. It's not only good for you, it's good for your kids, your family and even in your professional life. Making time for Me is way more important than I really knew. I know that isn't alway possible to do. Believe me I know. But I was able to somehow make it work. (Thanks to my awesome hubby who took over all my responsibilities) A getaway for me for 6 days. I went on a trip along with my sister and my mom to visit my uncle and aunt in Pennsylvania. We have not seen them in over three years and well truth be told, I have never visited them. They have alway visited us in Missouri.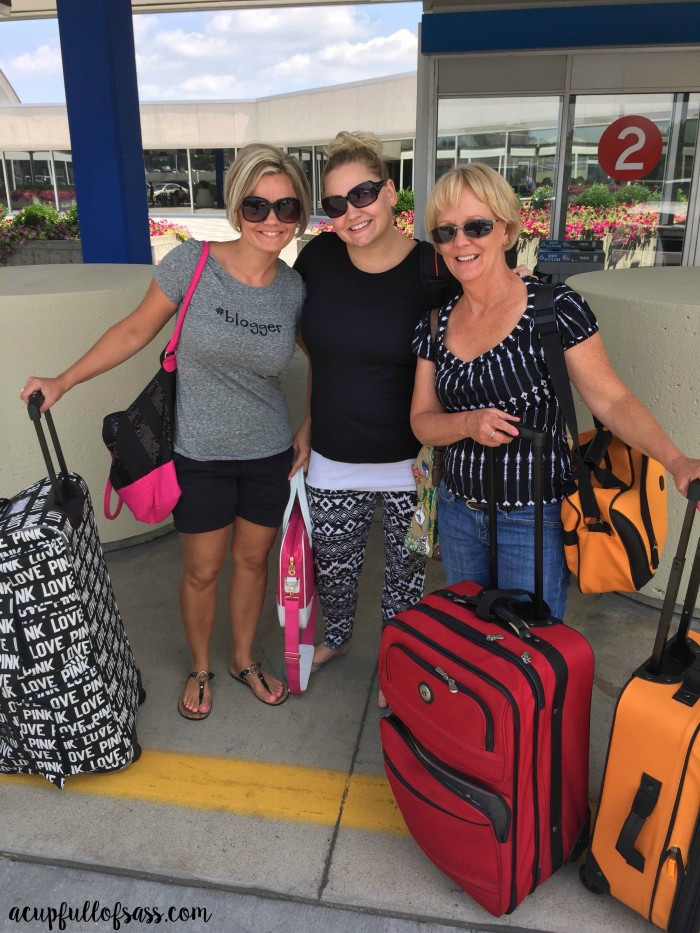 Once we landed in Philly we drove straight the Delaware where they rent a beach house every summer. I was beyond excited of the thought that I would be sitting on a beach just behind the house we were staying at. Excited about the fact I was going to be able to catch up with some of my most favorite realities. Let's not forget, I was totally off all mom duties. I mean that in itself had me saying a Huge YES to this trip. Only having to worry about me….that is exactly what I needed.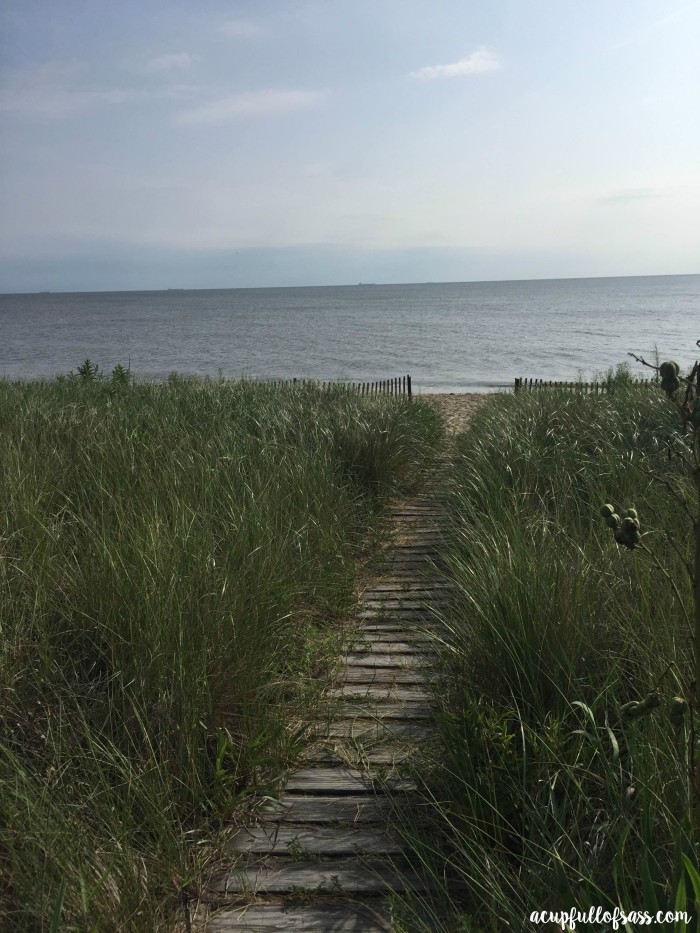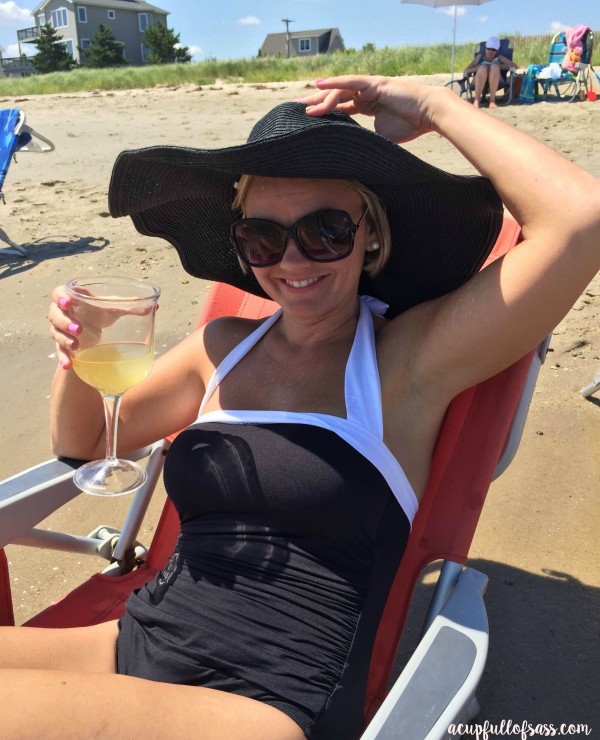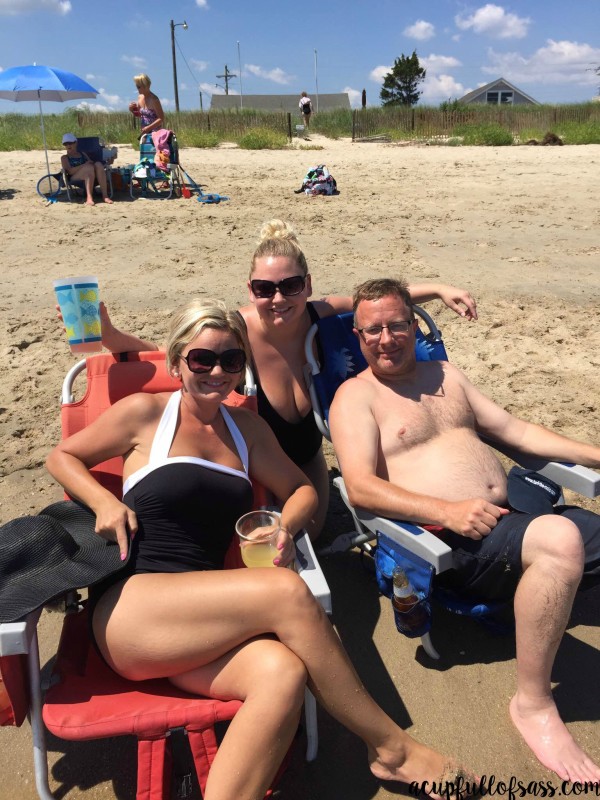 During our vacation we sat on the beach all day long reading books. Talking, laughing looking for seashells. My sister and my mom finished two books. Yes, I said Two. They are fast readers. My book however I wanted to savor, I did not want it to end. I was reading Dancing Through Life by Candace Cameron Bure. I loved it!! I love her!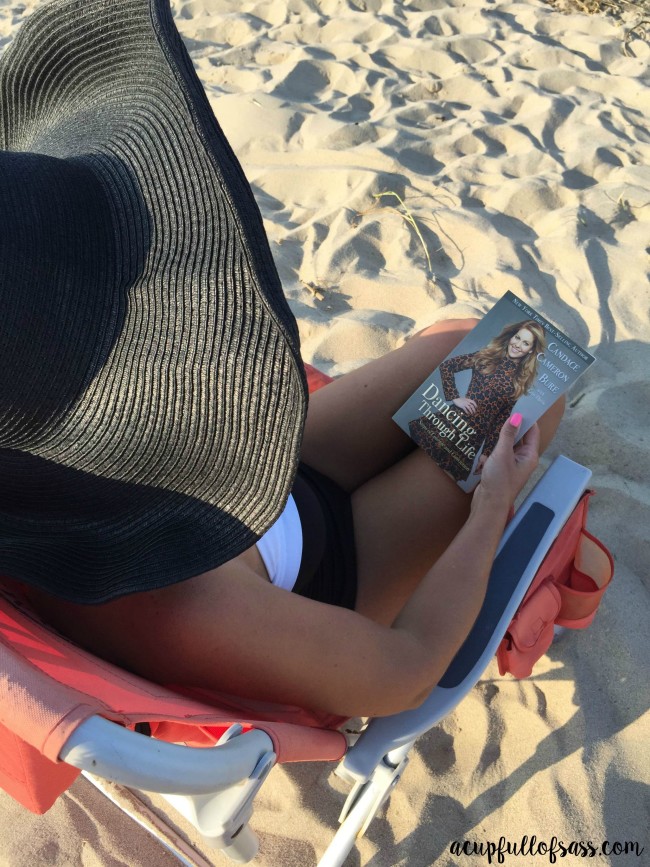 Seriously hanging out with my family who I don't see regularly, catching up and reminiscing about old times was a blast. I tried foods that I probably would have never tried, I did things I don't normally do. I was able to focus on Me and only Me. I also did things that caused me to step out of my comfort zone. More about that in a minute.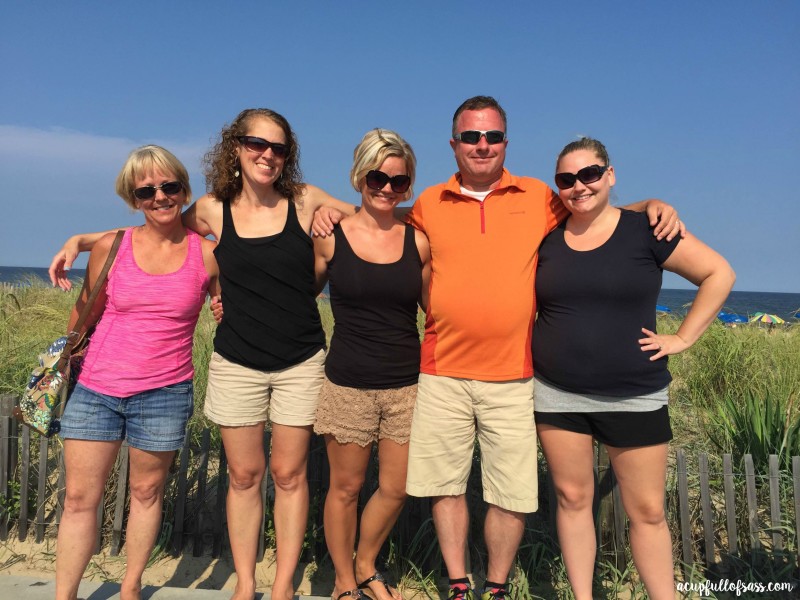 Even though I was on vacation I did not change my healthy eating habits. I know what it is like to be unfit, overweight and I know how to get there too. Been there, done that. I've struggled with my weight for the last five years. I have worked entirely too hard to get to where I am today to mess it up because I am on quote on quote "vacation".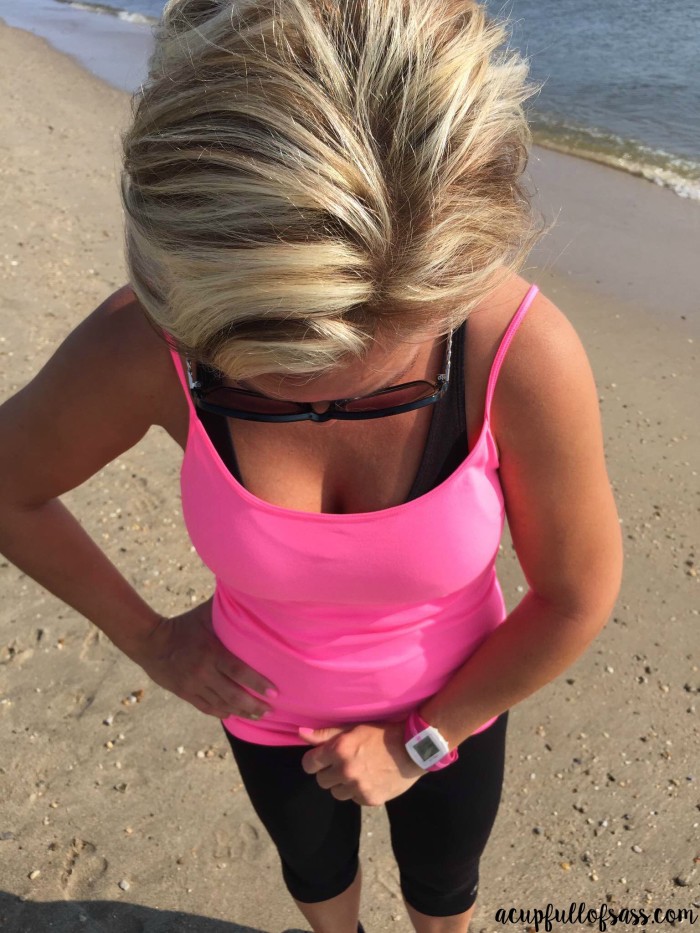 I went for runs on and off the beach. I posted on my IG and FB account that one of the days I planned on running and learned that my shoes were still damp from the huge rain poor we had that morning. Not to mention my shoes smelled terrible!! I mean bad!! I decide that damp smelly shoes weren't going to stop me from going on my run. So that's what I did. I ran and ran and ran. And as I ran I prayed and talked to Him. Afterwards, I thought about what if I had chose to skip my run due to the circumstances. I easily could have. But then I would of missed that time with Him. Time that I needed. Conversation that I needed. I just needed Him and my run allowed me to do just that.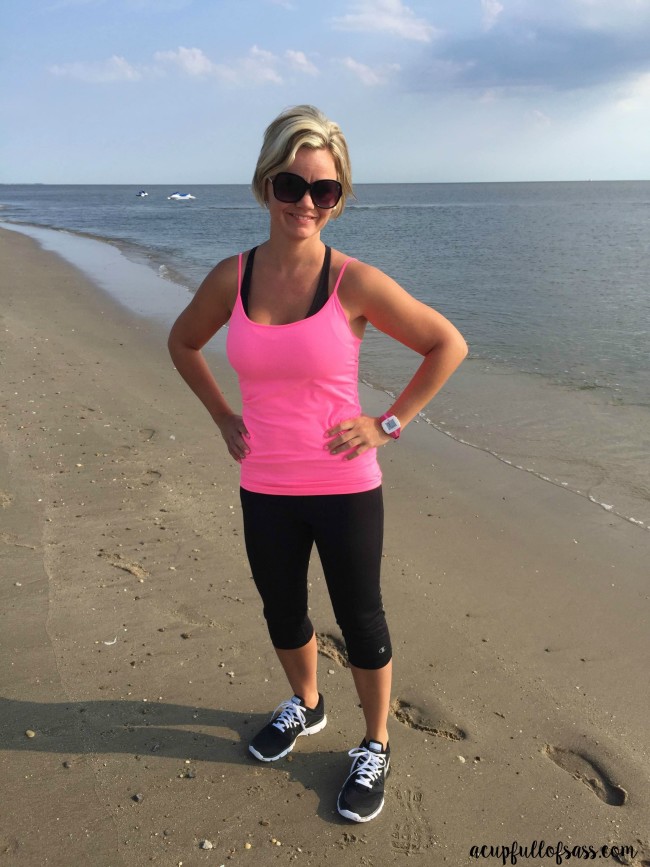 How many times have you planned to do something and circumstances changed your plans? Did you allow that to happen? Or did you push through and make it work? I came across this Bible verse that I find comforting. Psalm 50:15 and call upon me in the day of trouble;  I will deliver you, and you shall glorify me."   Maybe this verse will help you find comfort when your day isn't going as planned.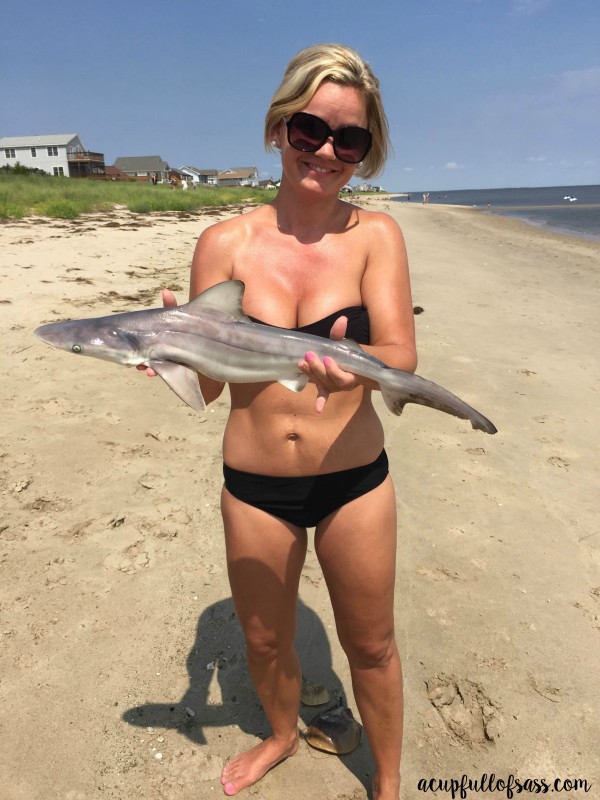 Now to the things I did to step out of my comfort zone. This was not easy for me to do much less share with you. Some were easier to do than others. My hope is that it could help you do something out of your comfort zone.
I held a dead baby shark. It wasn't a baby to me. It was like 2 feet long and well, that is big to me. I wasn't 100% convinced it was dead. I kept thinking it was going to turn it's head and take a bite out of my arm. But I did it!
I wore a bikini. Seriously that is NOT something I planned to do. Actually my top that I was wearing in the picture wasn't even a swim top. It was my sports bra! And the bottoms were my moms. See I told you it was not planned. We were on a private beach and I decided I wanted to tan my stomach. No one was around except for my family and a few other local residents. So that's what I did. When the shark floated up to the shore everyone told me I had to take a picture with it. It was something that doesn't happen everyday. I live in Missouri, remember? So I did it. And I thought it was so cool. I wanted to share it with you, my readers, my followers, my friends. So I did. No regrets!
I tried clams. And not fried clams. Clams that were in the shell. They were good. I'm glad I tried them.
I took a shower in an outside shower. It was fully closed, but just the thought of being outside and showering was well different to me. I did this every night. It may sound strange that I consider this as an accomplishment, but it was for me. Again, I am stepping out of my comfort zone.
I ran. I hate running! But I needed to get my workout in. I ran 4 miles one evening. I have never done that before. It felt so good! So amazing! So accomplished!
Here is what I learned on my trip:
Making Me time is something I need to do more. And doing it guilt free is a must. I came home a better, rested mom ready to take on my duties. Even if you can't take a trip like I did, there are other things you can do. Take a walk or go for a run. Spend time in His word. I have found taking 10 minutes to read some Bible verses can seriously change my attitude around. Have lunch or dinner with a good friend. Anything that gives you an opportunity to take a break from your every day activities.
Staying true to your ways can be a challenge. Especially when you may be surrounded by others who do things differently. But do not give in. Be You and do what makes You happy. Even if no one else gets it.  You get it, and that is all that matters.
Bring at least 3 books, maybe 4 with you to read. Have a back up incase you don't like a book or if you are a speed reader. You aren't left bookless.
Step out of your comfort zone. Try new things. It may be your only chance to try that thing. Do it and and do it with an open mind.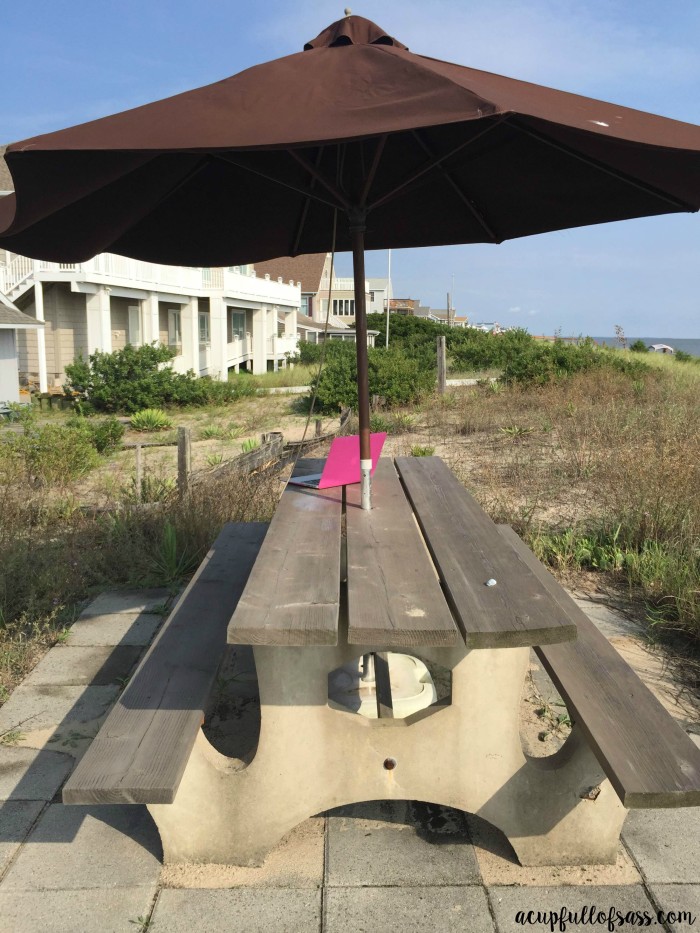 This is where I set each morning drank my coffee and I had my prayer time with Him. I just watched the ocean waves do what they do. It was peaceful and I enjoyed it. This is also where I did a few blogging related things. Emails, post, ect.
So I hope me opening up a little and sharing my feelings and thoughts will help you the next time your asked to do something that isn't your real normal. 🙂 And don't feel guilty for taking a few minutes for yourself. It's for your sanity. 😉