Sometimes we start a journey to become fit and healthy and we hit a bump in the road. You know what I'm talking about. You start eating better and working out and things are going well. But then you have a day you no longer feel motivated or self-doubt kicks in. Maybe you skip a workout or you run through the drive-through to grab something quick. Let's face it, life is busy and eating healthy isn't always the easiest way to go. Today I am sharing some of my personal tips and tricks on how to lose weight and stay motivated to achieve your goals.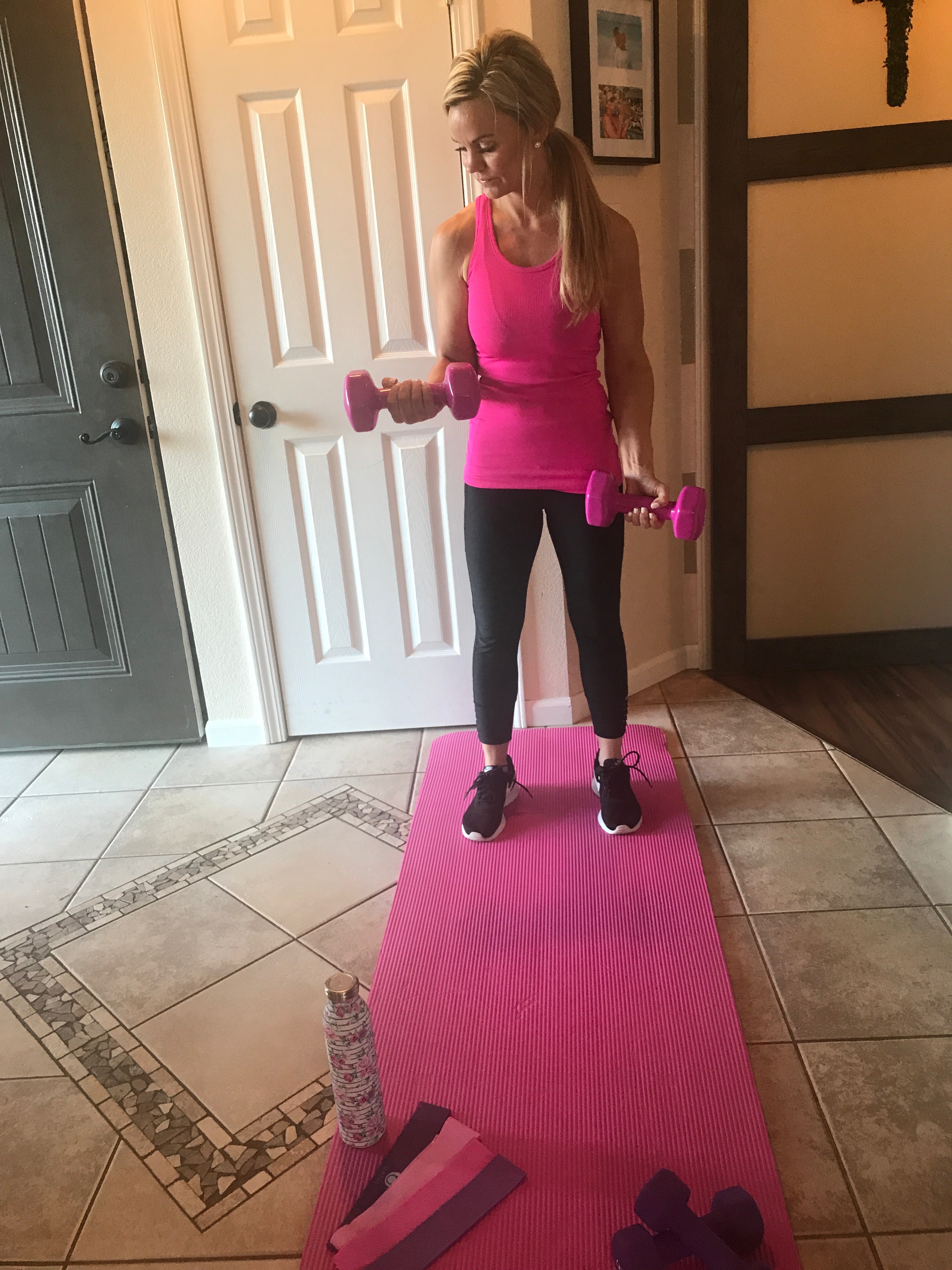 My Tips on How to Lose Weight and Stay Motivated
Find a program that is realistic. I've been doing the Faster Way to Fat Loss program and it's seriously a program anyone can follow. It's not a restricted program and I don't have to be in the gym to do it. I just started my second round and love it! We started prep week today, so there is still time to join. You can read more about the program and my results here.
Remember Why you started. Remind yourself of this when you feel like quitting.
Find someone to hold you accountable. Maybe a friend or your spouse.
Find a workout partner. Sometimes working out with someone can be exactly what you need.
Pencil in your workouts. Decide the day and time you are going to workout and don't let anything derail you from it. I mean I know life happens and maybe theres times this won't apply, but for the most part do it. Trust me I have those days (more than none) when I just want to skip my workout. But I know I am only hurting myself when I do this. I have even done my workout before bed (10 pm) because I was busy and didn't have time. I just make it a priority.
Stop making excuses and just Do It! Stop talking yourself out of the things that you know will get you where you want to be. Stop saying you will start tomorrow and start today.
Try planning your meals out so you aren't starving and searching through the kitchen. Don't let yourself get to the hangry stage. I try to meal prep some of my foods at the beginning of the week for this exact reason. I have been hangry one too many times which leads me to choosing the wrong foods. This is a recipe I make every week and it's perfect for my low carb days. See it here.
Use MyFitness pal app to keep track of your food. You might be surprised what you are consuming throughout the day if you aren't tracking it. I use the free app version. You could also use a food journal.
Be POSITIVE! Your words can and will affect every part of your life. Start with a positive mind and attitude and you will go far in anything.
Don't give up! If you have a bump in the road, it's okay. Tomorrow start fresh.I have said this a hundred times if not more.
It starts with YOU. I have said this a hundred times (if you watch my Instagram Stories you know this). No one is going to do it for you. No one is going to eat healthy for you and no one is going to workout for you. It starts with You! No matter what life throws at you, please know each day is a new day. Each day you can start again. Believe in yourself, give yourself grace and don't look back. You CAN do this.