Mother's Day is almost here and I created a Mother's Day Questionnaire Printable for kids to fill out and answer fun questions.
I love seeing how excited my kids get when they give me that special homemade gift. I thought this Mother's Day Questionnaire Printable would be fun for kids of all ages. They enjoy it, and we as moms can cherish it for years to come.
It's also fun to learn how old our kids think we are. Or what special thing we've done that has made them feel special. I mean it's Mother's Day and it's nice to know what we do every day is appreciated. You will probably laugh at most of their answers, so just be prepared. I love how honest kids are.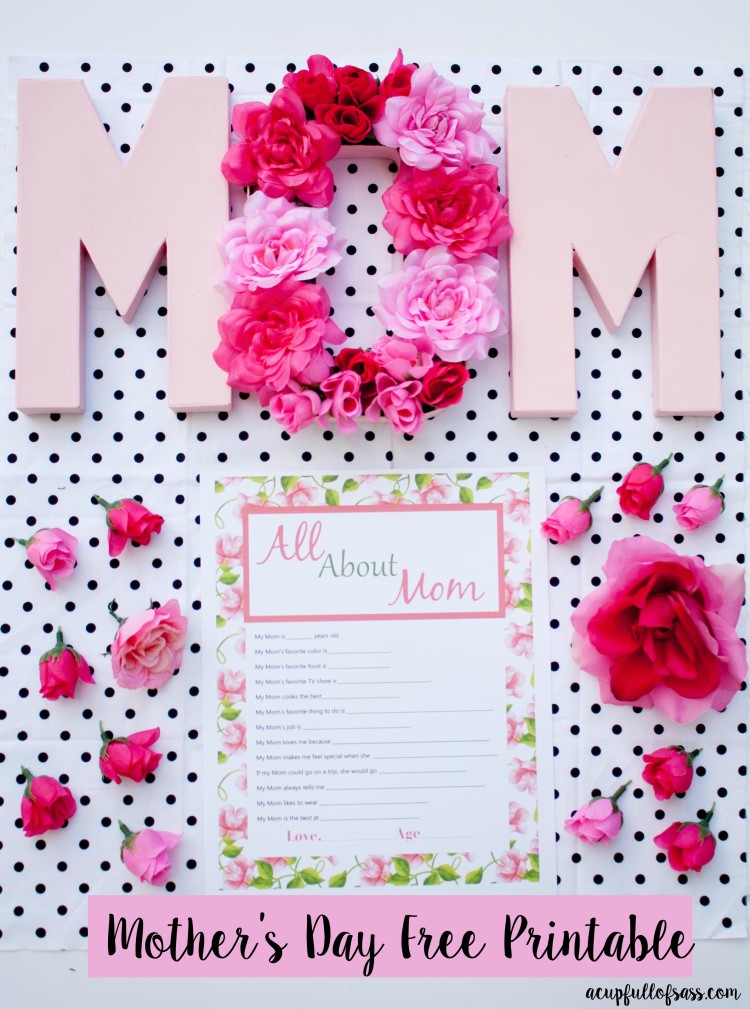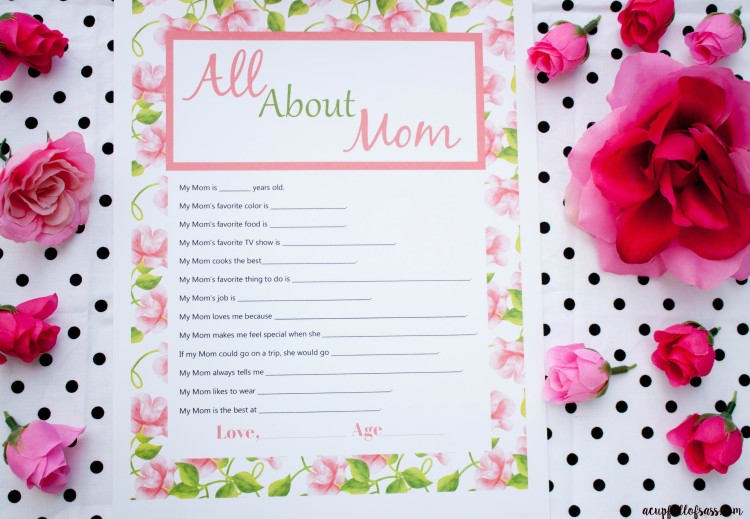 Click here to download your Free All About Mom Questionnaire Printable.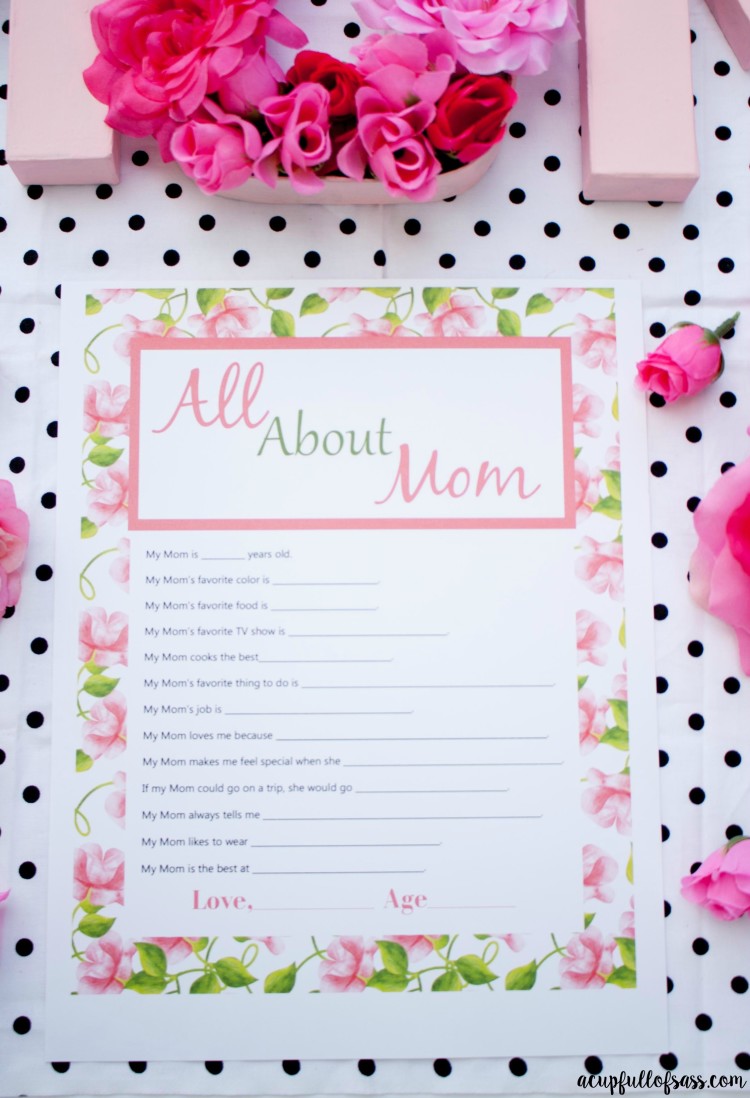 All About Mom Mother's Day Printable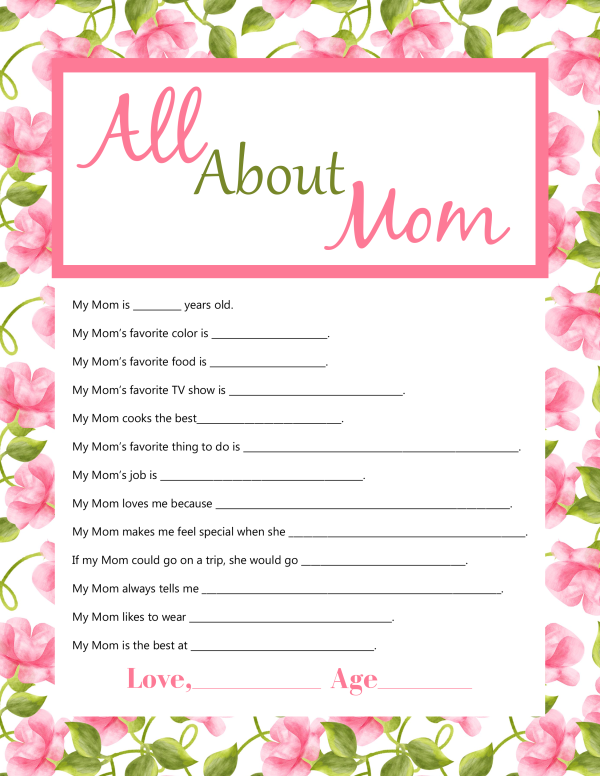 If you are looking for more Mother's Day ideas you can see my Mother's Day Brunch with a free Invitation Printable. So you can host your own brunch for your Mom or maybe even your Mom friends. Click here to see my Mother's Day Brunch.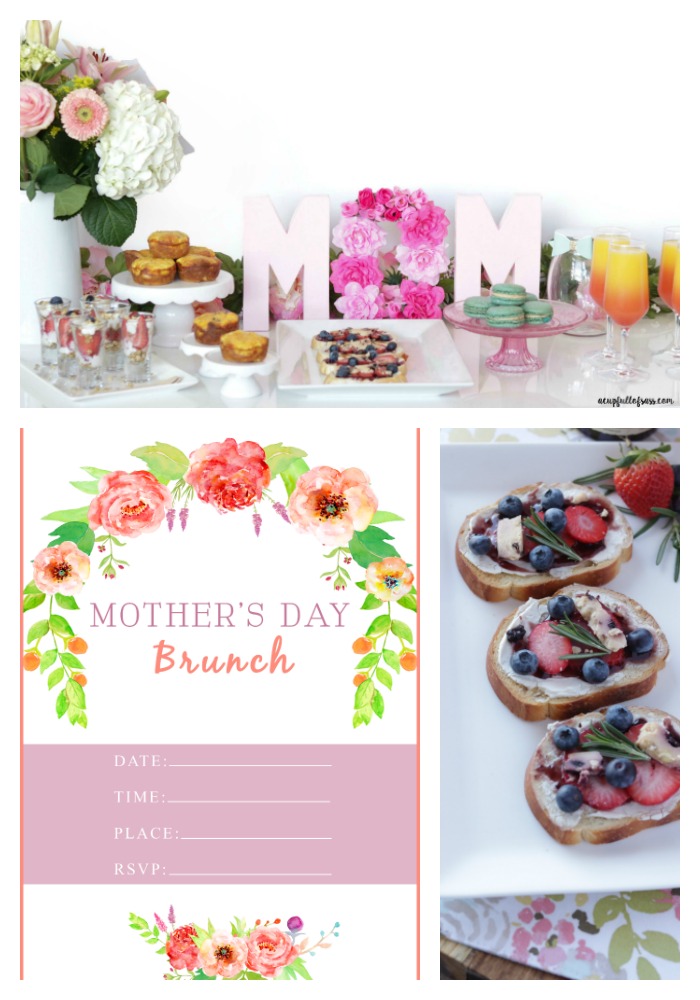 If you love printable questionnaires like this one, I also have a fun Birthday Interview that my kids love. You can find it here.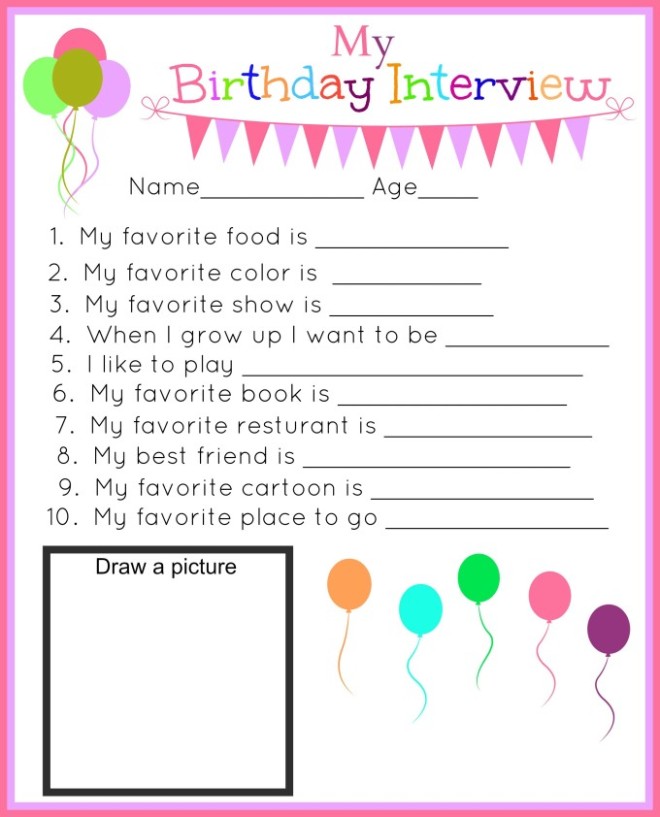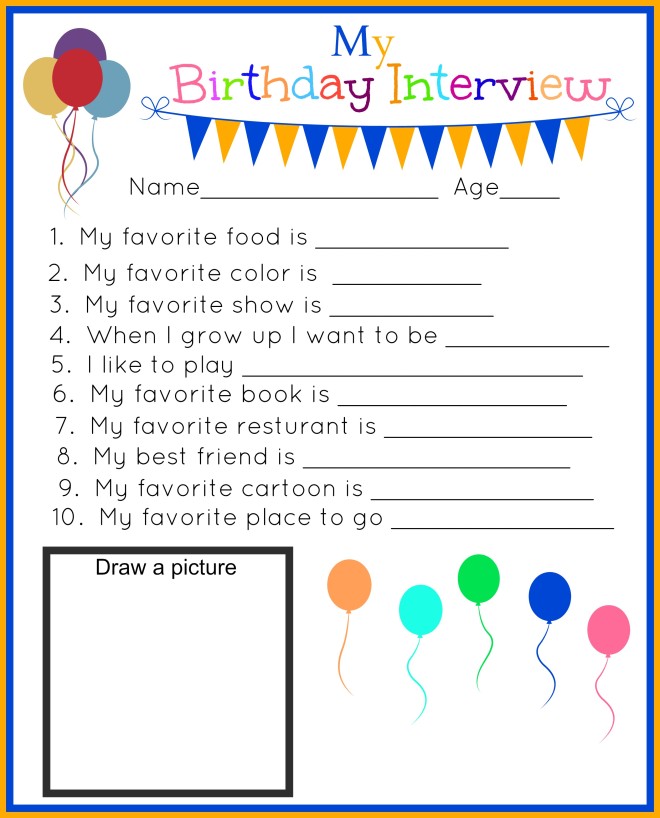 Facebook | Pinterest | Twitter| Instagram| Periscope