Are you are hosting Thanksgiving dinner this year? Then you're going to love this Give Thanks for Leftovers Free Printable.
Containers
I don't know about you, but we always have leftovers. I never have enough Tupperware containers that I can use to send home with my guest. So I ordered these containers from Amazon. They have a few different ones you can choose from. They even have a three compartment container. I ordered both. They are really inexpensive and perfect taking home leftovers. And if you have Amazon Prime, you still have time to order them before Thanksgiving.

Adding Detail with my Free Printable
I decided to create a cute printable to add to each of the containers. I think a simple tag can add a lot of detail. Being a host, you always want to make your company feel important. I have learned that over the years of entertaining and hosting. It's the little details that make a strong statement.
Washi Tape
Use washi tape to tape the printable on. You can get washi tape almost anywhere now. Walmart, Target and the craft stores all carry them. I have a ton of them because I use them often.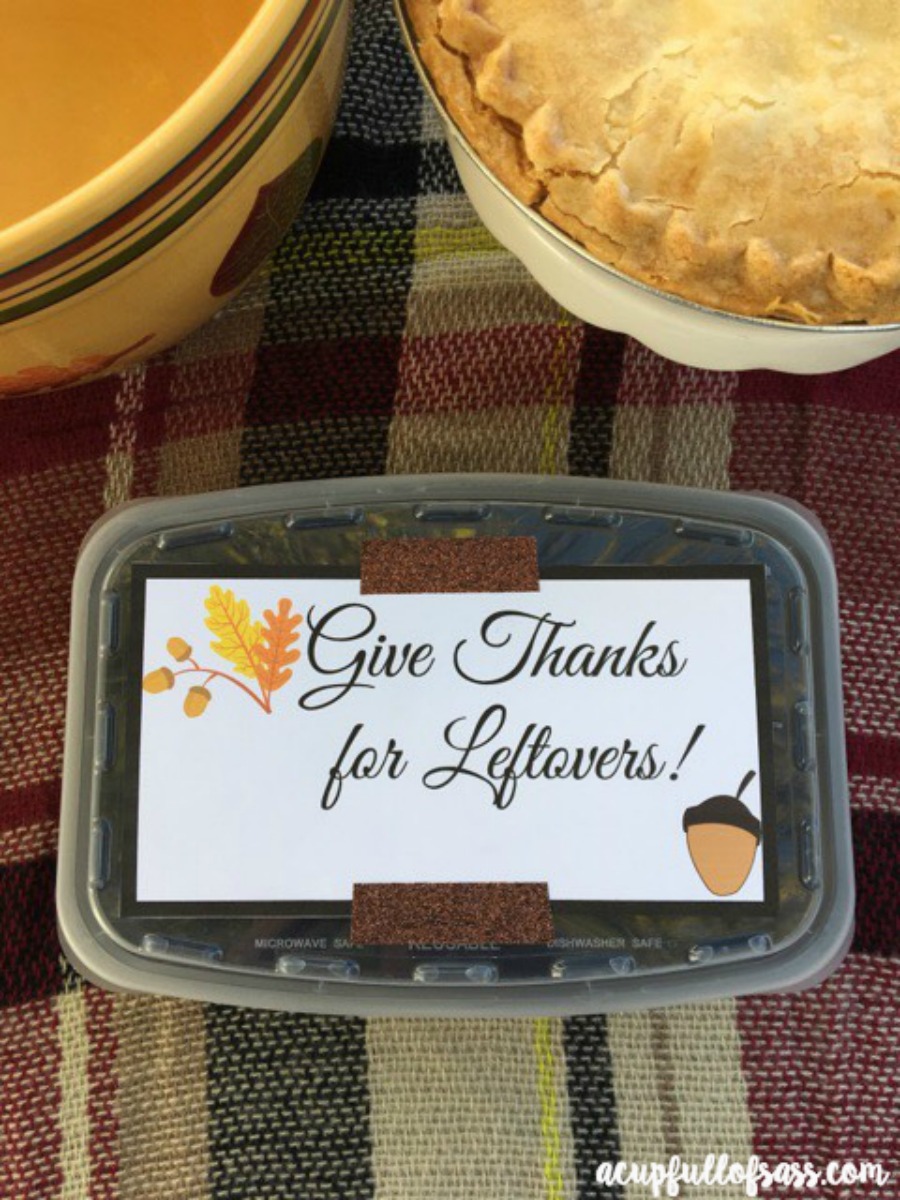 Here is all you need to do.
Directions:
Download and print on an 8.5 x 11 piece of Cardstock.
Cut tags out and use washi tape to secure them onto the container.
That's it. Easy enough right?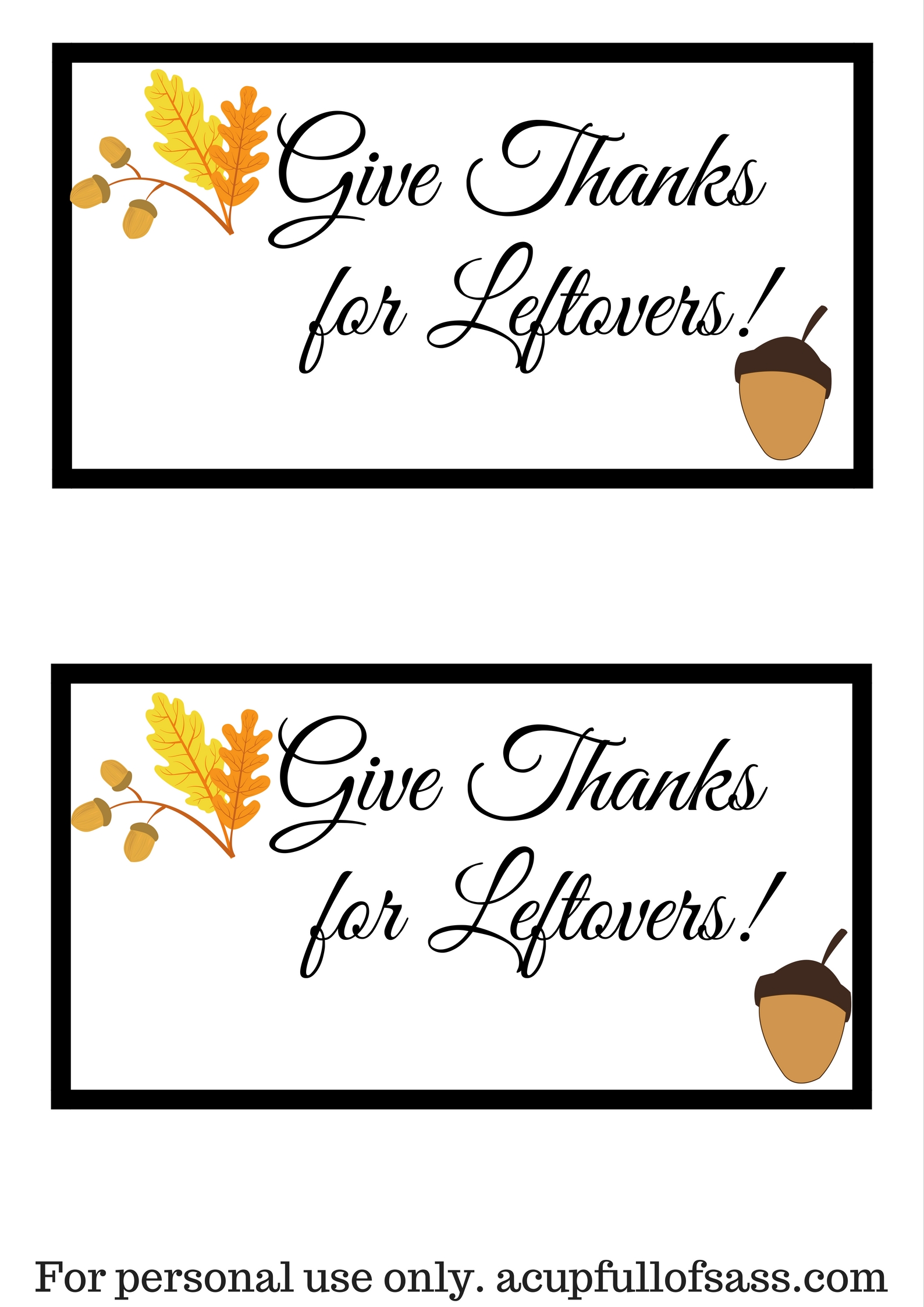 I hope you love these and can use them for your Thanksgiving dinner leftovers. See more Thanksgiving post here.