Oh, how I love to cook! My kitchen is where I love to create recipes for my family. From healthy recipes to cookies and cakes. Today I am sharing some of my must-have kitchen tools.
I have put together a Kitchen Must-Haves gift ideas for the baker and or cooker in your life. Plus almost all of the items are on Amazon Prime so free 2-day shipping. You have plenty of time before Christmas. Get shopping.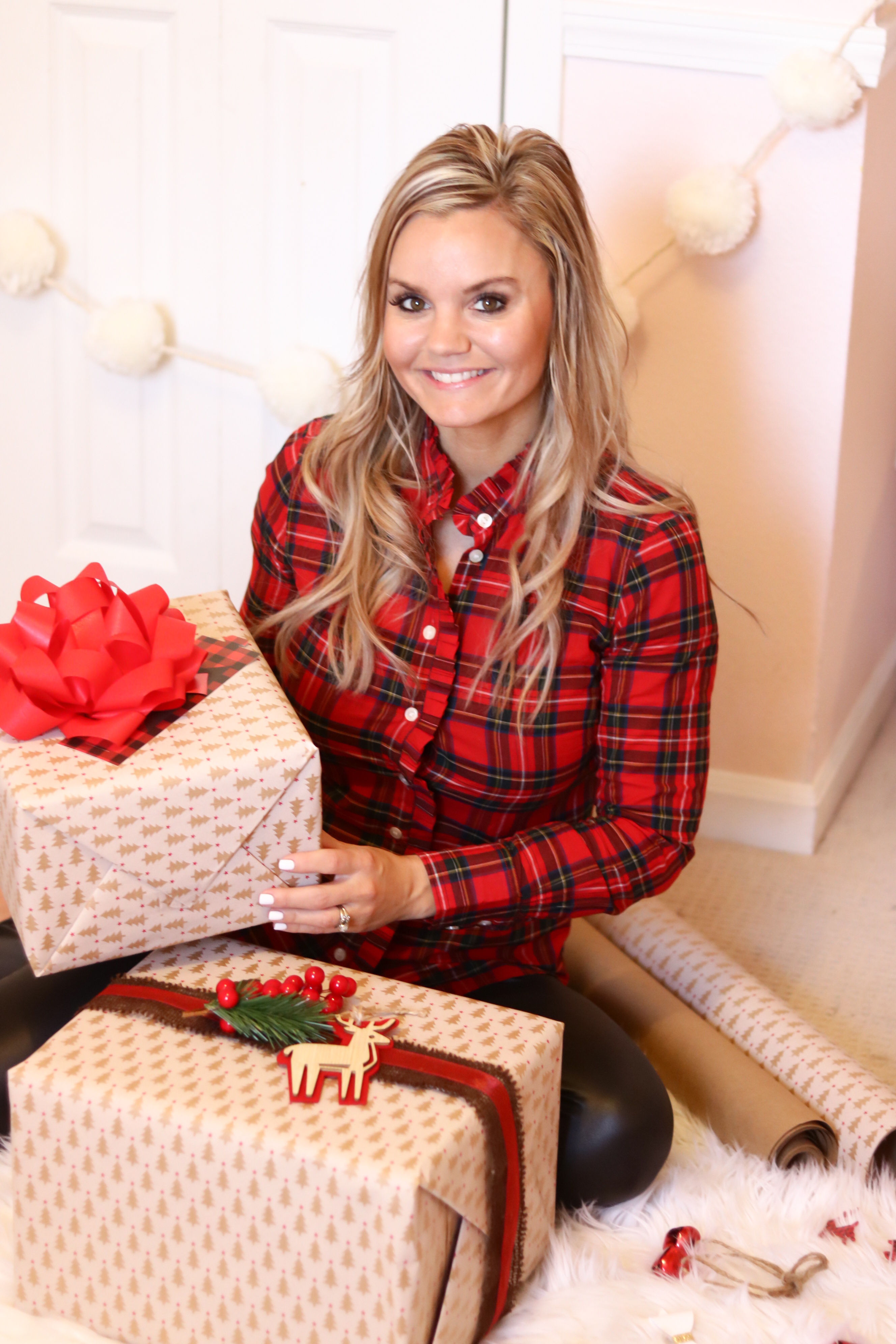 Wilton Cooling racks – Theses are perfect for cooking cakes and cookies,

Vegetable Spiral Slicer –  Have you ever wanted to make zoodles also known as Zucchini noodles? What about sweet potato fries? Well now you can with this kitchen tool.

Red Copper fry pan – This will be your go-to pan for frying, browning, searing, and more, and because it requires no butter or sprays, you will be cooking healthier meals in no time. Transitions from stovetop to ovens up to 500 degrees Fahrenheit for meal versatility. 

Pro Vegetable Chopper – I love this nifty little tool. It saves me so much time with chopping and dicing vegetables.

Glass Measuring Cup Set – These my favorites.

Juicer – If you are really serious about juicing, trust me when I say invest in a good juicer. I have owned an inexpensive juicer and it was awful. I am so glad I did not give up and invested in this one. You can see my juicer post with my favorite recipe here.

Electic Griddle – If you make pancakes or grilled cheese for a family of five, this is a must!

KitchenAid Hand Blender – S-shaped fixed blade quickly blends ingredients for smoothies, milkshakes, soups or baby food. The Whisk Attachment can be used to quickly whip egg whites to fluffy peaks and cream or emulsify vinaigrettes and mayonnaise. It's perfect! I love mine.

Stainless Steel Measuring Cup and Spoons: A just must have in the kitchen.

Non-Stick Silicone Mat – Turns any pan into a non-stick surface and saves time cleaning. Perfect for baking cookies or roasting vegetables.

KitchenAid Stand Mixer – I am not sure how I ever lived without one of these. I finally caved and bought myself one for Christmas three years ago. This one is currently on sale now, with free shipping.

Lodge Enameled Cast Iron Dutch Oven – 6-Quart,-  l love this thing and I can do everything in it. soups, stews, saute vegetables and fry pork chops. I can even put it in the oven.

Electric Pressure Cooker: This kitchen gadget has been a game changer for me. This is the one I own and I love it!! So worth every penny. This pressure cooker is not only a pressure cooker, but is also a slow cooker, rice cooker, and yogurt maker. It's on sale for only $139. I make both my homemade chicken noodle soup and my healthy white chicken chili in 7 minutes. Crazy right?! I have more pressure cooker recipes here. I have new recipes that I will be adding weekly.

Mixing Bowls – A set of three stainless steel mixing bowls with handles. The bowls feature a pour spout for a smooth, controlled flow of batters. A curved rubber handle on the side of the serving bowl allows a firm grip when mixing while also allowing for a one-handed pour. A rubber, non-skid bottom keeps the stainless bowls steady on countertops when beating and whisking.

Silicon Rubber Spoonula – A must-have versatile kitchen tool – perfect for baking, mixing, and stovetop use. I use mine daily. 

Garlic Press – No need to peel fresh garlic with this garlic press. I use mine almost daily.

Cheese Grater & Lemon Zester – Perfect for grated cheese and lemon or lime zest.

3 sizes whisk – Have three sizes is a must in the kitchen

Tea Kettle – I love drinking a cup of hot tea before bed. If you watch my insta stories, you already know this. This kettle whistles when the water is ready.