My most popular post is still my Short Hairstyle Tutorial. I thought it was time to do an updated post on my hairstyle. Not a lot has changed from the original, but a few things have. If you are looking for a look for an Easy Short Hairstyle with Fall colors and a little sass, you're in the right place. I am not kidding when I say it takes me less than ten minutes to style my hair. That includes blow drying it.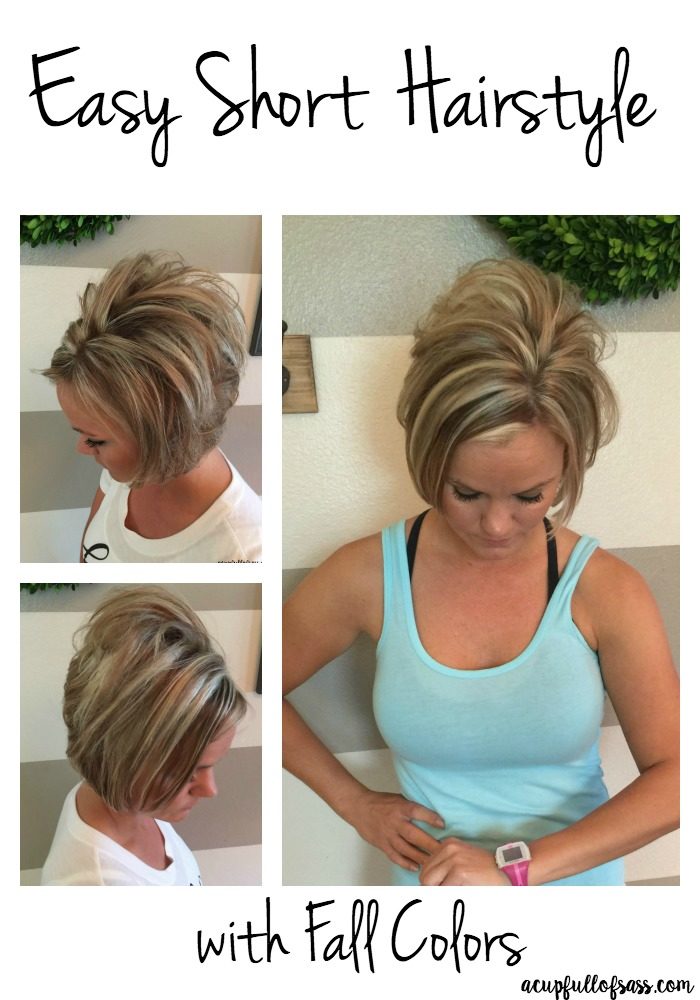 Since it is Fall, I wanted to add a little dark into my hair. Just a little for me, goes a long way. I asked my hair stylist to give me the exact colors she uses, so I could share them with you.
For the blonde: Lumishine
For the dark: 7nv
My hair is foiled two blonde to one brown. I then sit under the dryer for about 30 minutes. I am not a hairstylist, so this is foreign to me. However, your stylist will know what you are talking about. 🙂
I still style my hair the same way I did in this post, except I no longer tease my hair. I have a step by step tutorial you can follow. The only difference in my hair now, is I am growing the back out just a little. I am trying to get rid of the weight-line. Truthfully, I am just tired of it. I wanted to try something new. Also, my sides are a little longer.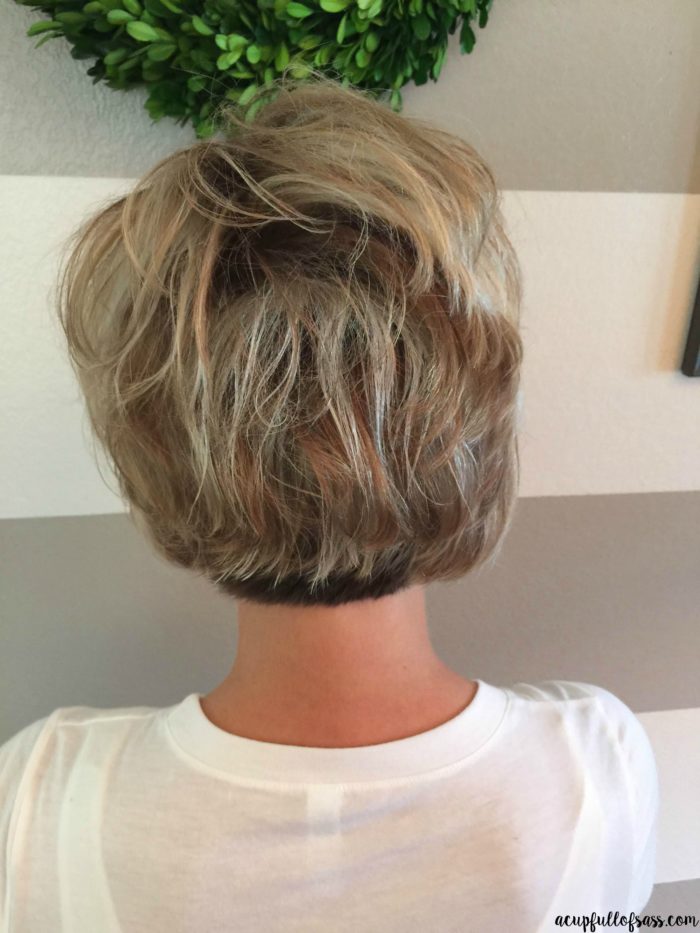 Here is another picture of the back.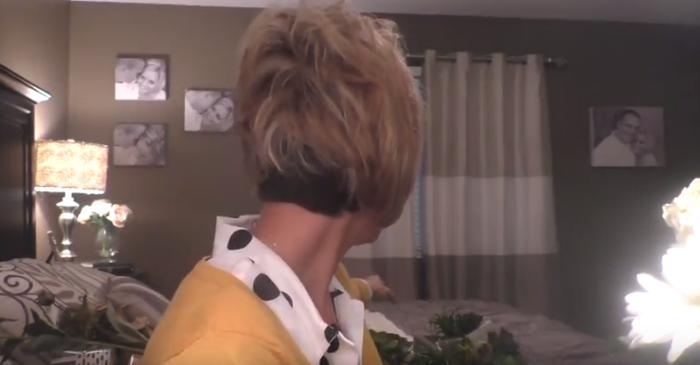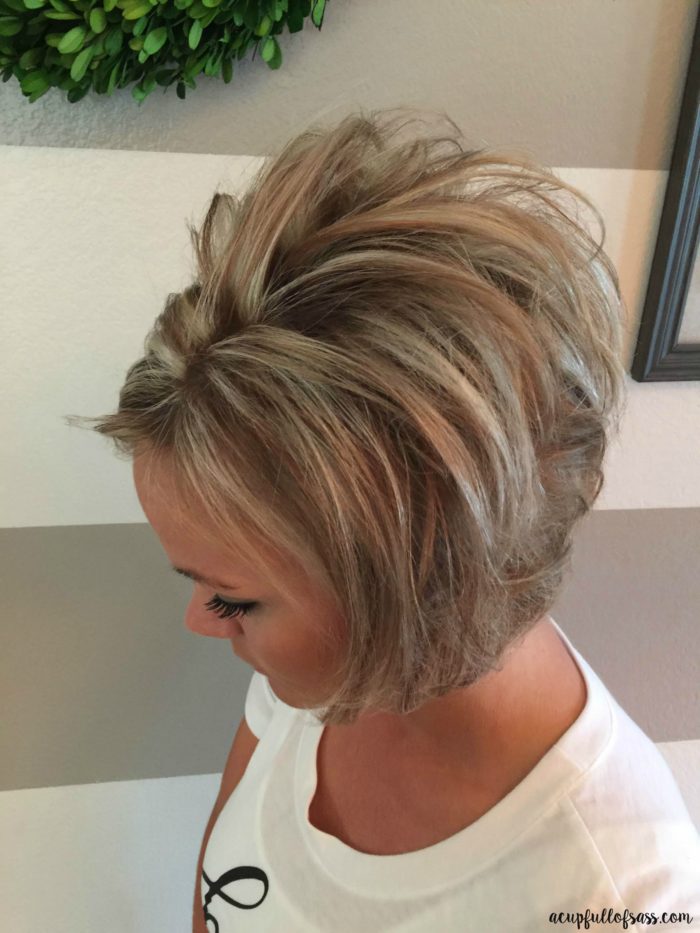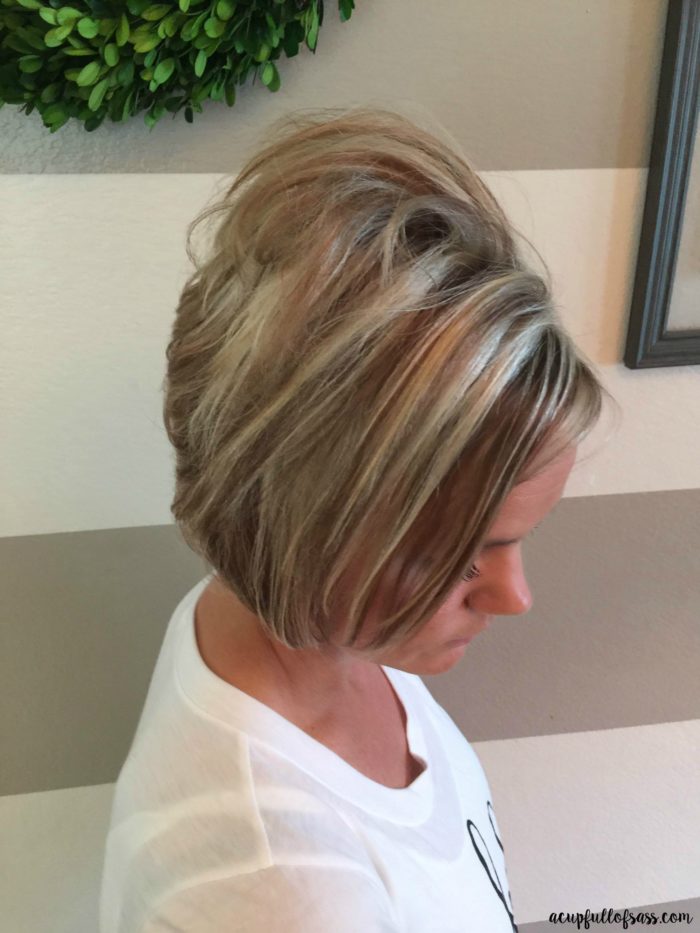 Here I am trying to show you the top of my hair. I give all the credit to Big Sexy Powder Play. I love it!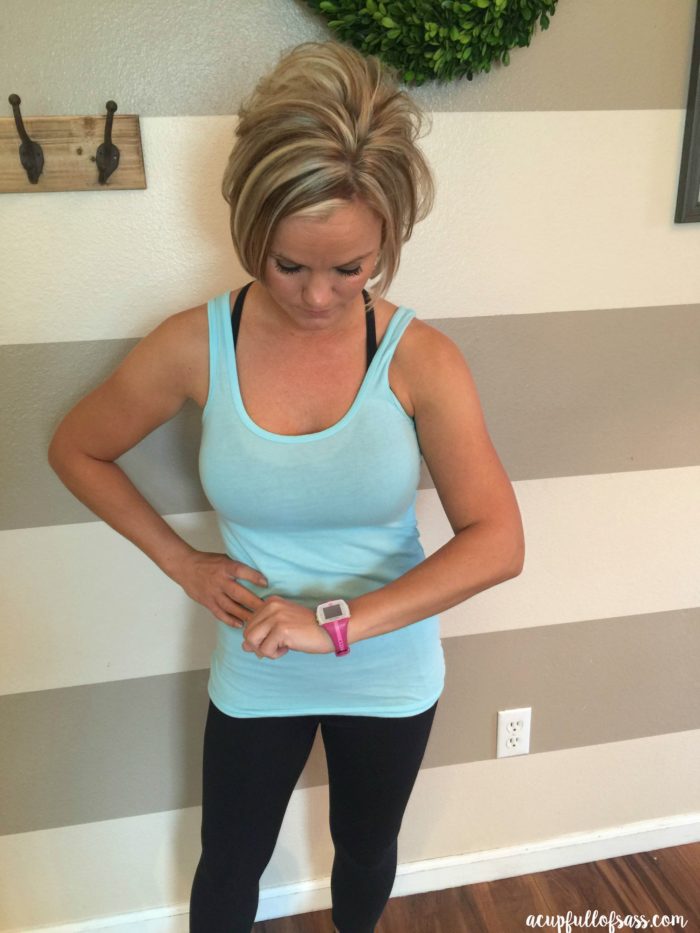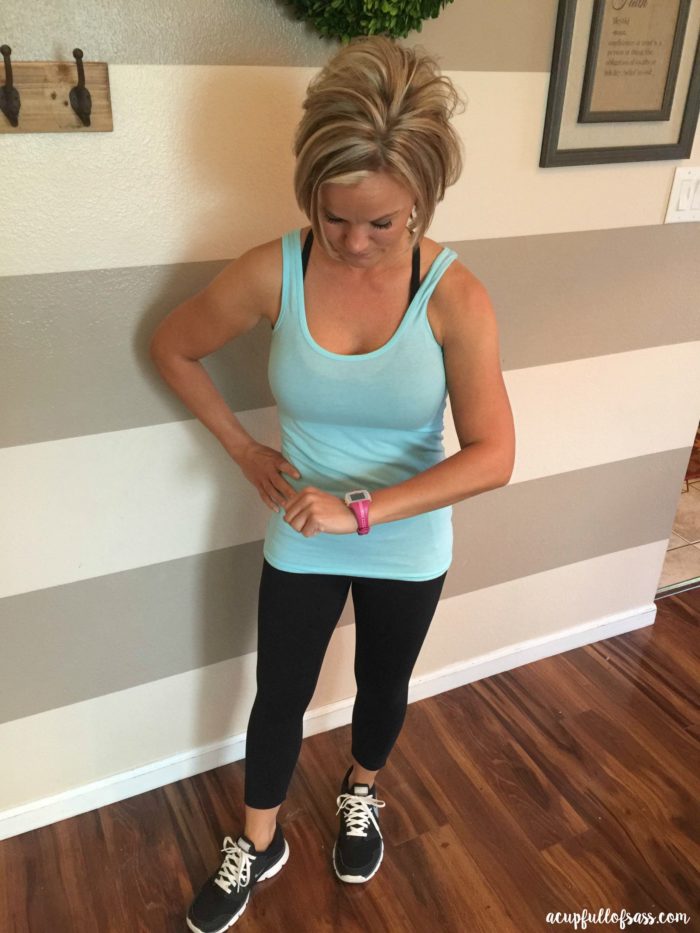 How to Style my Hair:
After I shower, I blow dry my hair. I do Not use a round brush. This really surprises people.
Then I use my mini flat iron to straighten my hair. I have a little wavy to my hair. Just a tad. This tool has really made my life easier. It's perfect for short hair!
I then use Big Sexy Powder Play. This is a Volumizing & Texturizing Powder. This stuff is amazing! I add it to my roots and to the back of my hair to give it volume. It actually lifts my hair. This stuff is amazing! I no longer need to tease it, like I did in the first tutorial.
Use Big Sexy Spray and Play Hairspray to hold. It's the only hairspray I will use. The hold is amazing.
Finish with Bed Head Headrush for a gorgeous shine. This stuff also helps keep your hair static free. This is a huge help in the fall and winter when I wear sweatshirts and sweaters. And did I mention the smell? It's amazing!
Products I use: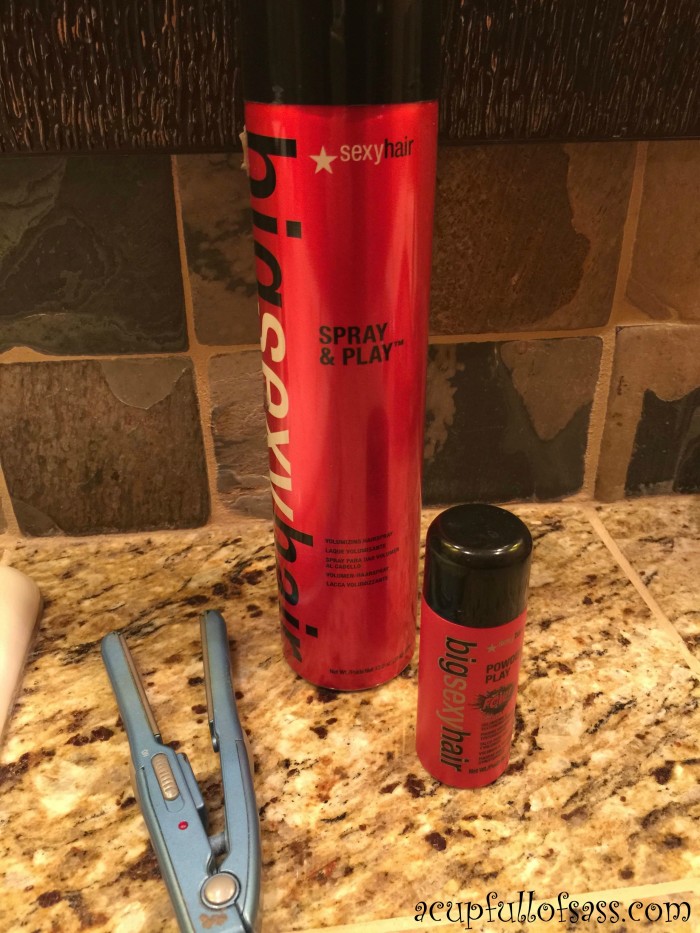 I hope this updated short hair tutorial with my fall hair color has been helpful. Follow me on Instagram for all my #ootd fashion post.
xoxo,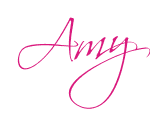 Facebook | Pinterest | Twitter| Instagram| Periscope